Making thousands of meals to keep small food business alive and fight food poverty during Covid-19.

Three million people in the UK face food poverty:
Loss of income and isolation have pushed millions of people into food poverty. Many families cannot afford to feed themselves and food banks have seen an 81% surge in demand since lockdown began.
Small food businesses have no income and no support:
The UK Food industry faces catastrophe. Caterers, restaurants and other food producers have been forced to close, and many micro-businesses fall between the gaps of government support. 
But we think there's a way to address both these problems at once...
---
We support food business who have been badly affected by the crisis, by paying them to prepare meals for the vulnerable. We partner with charities, food banks and community projects to get these meals to the people that need them most.
All our cooks get paid for their work. All our meals are delivered for free.
COOK WITH US
If your food business has been badly affected by the Covid-19 Crisis,
click here to sign up to take part in Mission Meals
 .
Our progress...
Mission Meals started in May, with the simple aim of providing 1,000 meals for vulnerable people in Southwark. The project has been growing since then and we recently hit a major new milestone, having made and delivered more than
21,000 meals
- supporting 14 at-risk food businesses in the process.
We have been working in partnership with
Chefs in Schools
to produce and deliver meals to primary schools across South London, where they are distributed to children and families who need them most. It is estimated that 200,000 children are currently missing meals because of a loss of family income due to the lockdown - so this is more important than ever.
Your support...


We now have the chance to support more vulnerable people and business over the challenging winter ahead. But our impact relies entirely on your donations. For every £2 you donate we can deliver a nutritious and tasty meal to someone who really needs it. So please give whatever you can, every donation is hugely appreciated.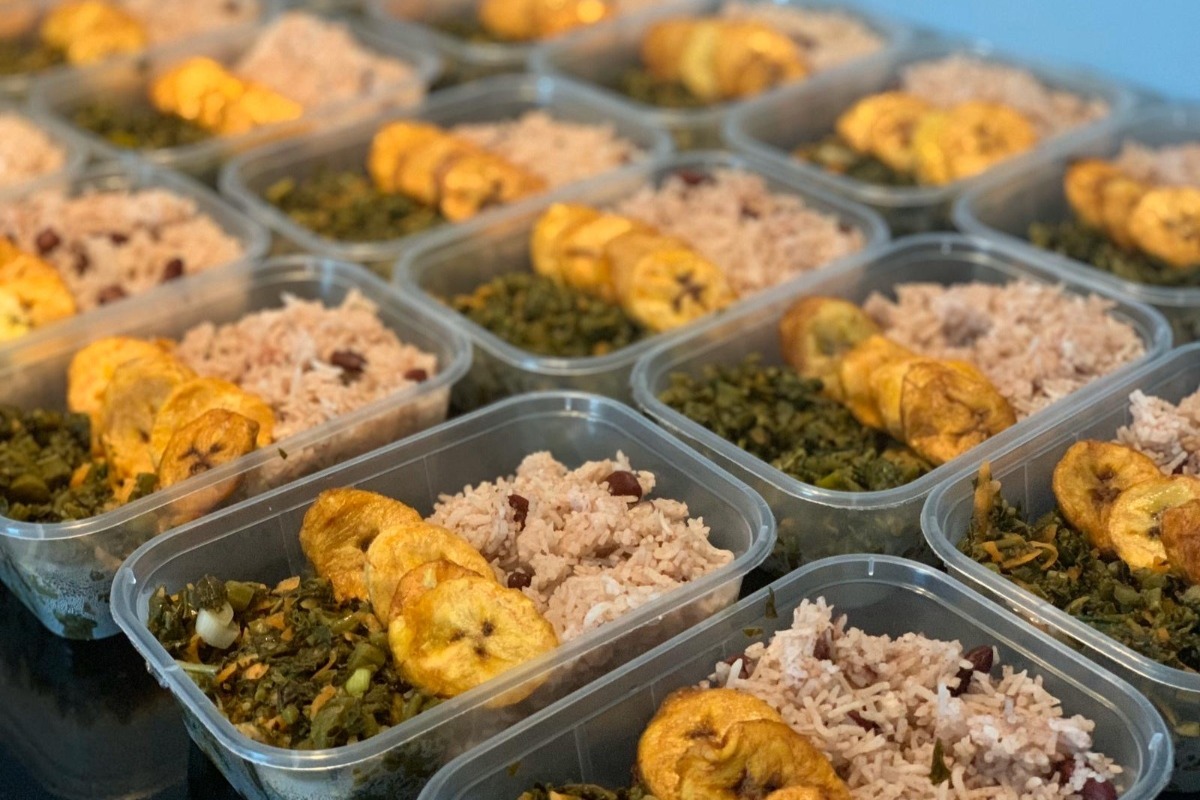 Powered by Mission Kitchen...


Mission Kitchen is creating a new kind of kitchen and workspace for independent food makers. We are building commercial kitchens designed for growing food businesses, available with flexible and affordable memberships. Our aim is reduce the costs and risks associated with starting and building a business in food.
We have two sites in South London currently under construction. The Covid-19 crisis has delayed the construction timelines, so the team has launched Mission Meals to make an immediate difference and offer some support to professional food makers. We are volunteering our time to manage the project.
Find out more about Mission Kitchen
Become the first supporter
Your donation matters
Fundraising team: Mission Kitchen (4)