Kibera's Art Center Project: Unite & Transform
Join us in this extraordinary journey of creativity and community empowerment as we come together to build the Kibera Creative Arts Center!
Your support will ignite creativity, foster social impact, and bring hope to our incredible community and leave a lasting legacy for generations to come.

Welcome to Kibera Creative Arts (KiCA), a community-based organization dedicated to nurturing and developing the talents, gifts, and abilities of the vibrant Kibera community. Since 2006, we have been working tirelessly with over 2500 artists and community members from within and beyond Kibera. Our mission is to provide a platform for these talented individuals to showcase their skills to the world while empowering them through mentorship programs and life skills sessions.
The Power of Kibera
Kibera is an extensive informal settlement located in Nairobi, Kenya. It is one of the largest and most densely populated informal settlements in Africa and home to over 700,000 residents, brims with diversity and untapped potential. Characterized by its makeshift structures and limited access to basic services, Kibera is home to a diverse community facing significant socio-economic challenges. Despite facing challenges like limited access to education and employment opportunities, the community is teeming with remarkable talents in music, dance, poetry, and visual arts. KiCA recognizes this immense pool of creativity and seeks to harness it for positive change.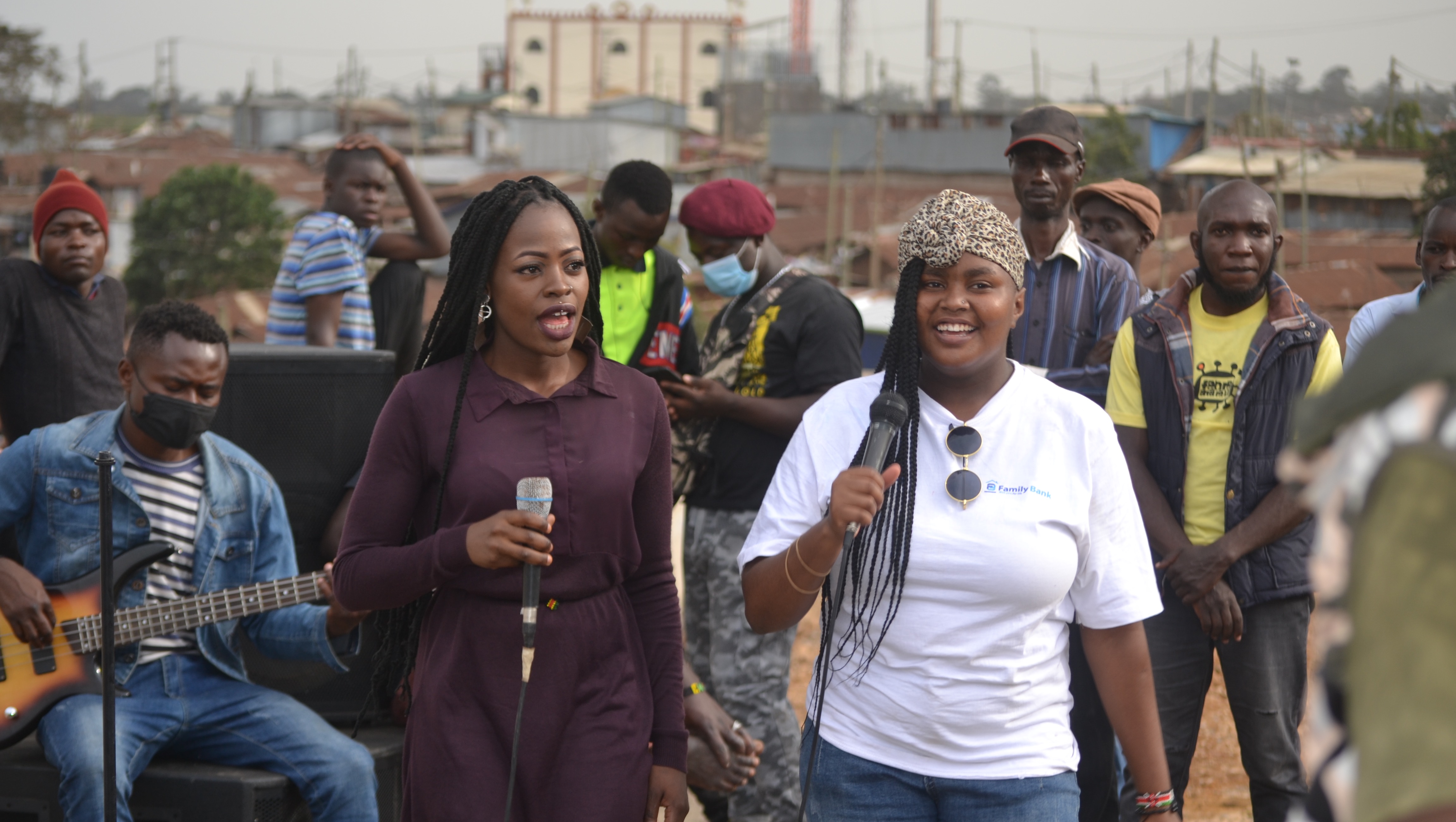 The Urgent Need
The demand for KiCA's services is continuously growing, while our current rented spaces struggle to accommodate the flourishing community of artists. Scheduling conflicts and limited space hinder the full potential of our programs, leaving many talented individuals without the support they deserve. To achieve financial sustainability, we founded the business enterprise "Made in Kibera," yet additional funds are essential for the expansion of our charitable work.
Our Vision
Our ultimate goal is to establish a dedicated Kibera Creative Arts Center—an inclusive space that will be the heart of our social initiatives. This center will serve as a sanctuary for aspiring artists, a hub for creative exchange, and a platform for cultural enrichment within the community. By building this center, we aim to transform lives, inspire aspirations, and ignite a positive impact that ripples throughout Kibera.
Collaborators
CreCoCo and Friends: Since November 22nd, 2021, Creative Connection For Community e.V. (Crecoco) has been supporting KiCA (Kibera Creative Arts) by providing free basic guitar, drums, piano, and dance classes for children, along with music theory lessons for the youths. Additionally, Crecoco, along with Sabri and Carmen, played a crucial role in raising initial donations that enabled the purchase of land, marking the completion of the first phase and paving the way for the second phase of construction.
Summit for change: A dedicated group of six friends, and team called Summit for Change, have embarked on a remarkable journey to climb Mount Kilimanjaro with a noble mission. Their goal is to raise vital funds for the Kibera Creative Arts Center. By conquering this towering peak, they're not only scaling heights but also reaching out to create a brighter future for Kibera, where creativity and knowledge are celebrated and accessible to all.
Read more about them:
PHASE 1: A Promising Beginning- Amount raised 7,000 EUR - COMPLETED ✅
We are delighted to share the exciting news of our successful acquisition of the land—a remarkable milestone marking the first phase of the Kibera Creative Arts Center project.
PHASE 2: Building the Dream Together: Amount to be raised 20,000 EUR
With the first phase accomplished, we humbly invite you to be a part of the next significant endeavor: the first part of the construction of the art center itself. Your support will make an immeasurable impact on countless lives, unlocking creative potential, and fostering pride and unity within the community. When rearing this amount of money we will be able to build the first floor of the art which will give space to the foundation, entrance, ground floor which will be the main social hall for hosting events, rehearsals, meetings etc.
PHASE 3: Final steps to achieving our goal! Amount to be raised 30,000EUR
The first floor will feature a contemporary layout, with a spacious audio studio occupying over half of the floor space, while the remaining area will be designated for office spaces. The second floor and rooftop will be allocated for music classes, art workshops, and printing workshops.
How You Can Help
Your support can take various forms. You can make a direct donation towards the construction, or even better, spread the word to your network to garner broader support for this transformative project. Together, let's create a lasting legacy that uplifts Kibera and showcases the brilliance of its people to the world.
Empowering Kibera Through Creativity
Promoting Artistic Expression: The art center will provide a safe space for community members to engage in various art forms, fostering personal growth and creativity by enabling them to communicate their thoughts and emotions through artistic expression.
Empowering the Youth: With a significant young population in Kibera, the center will serve as an avenue for exploring creative talents, developing skills, and inspiring future careers in the arts, empowering the youth with a positive outlet for self-expression and building confidence.
Cultural Preservation: Kibera's diverse cultural traditions will find a home in the art center, facilitating their preservation and celebration through workshops and activities, encouraging intercultural exchange and understanding.
Community Cohesion: The center will become a communal space that bridges different backgrounds, encouraging creative collaborations, building relationships, and fostering unity within the community.
Economic Opportunities: By providing a platform for local artists to showcase and sell their artwork, the art center will stimulate the local economy, generate employment, and contribute to Kibera's sustainable development.
Education and Skill-Building: Art-related workshops and training programs will enhance skills, offer alternative learning experiences, and improve educational outcomes for both children and adults in the community.
Healing Against Drug Abuse: The center will provide a healing space, using art as a tool to combat drug abuse and other vices plaguing the community.
Sustainable Self-Sufficiency: By owning our space, we will save on rent and allocate resources directly to our charitable work, supporting KiCA's journey towards self-sustainability.
Advocacy for Human Rights: The art center will become a vocal space against social vices like gender-based violence and child abuse, fostering essential conversations and advocating for change.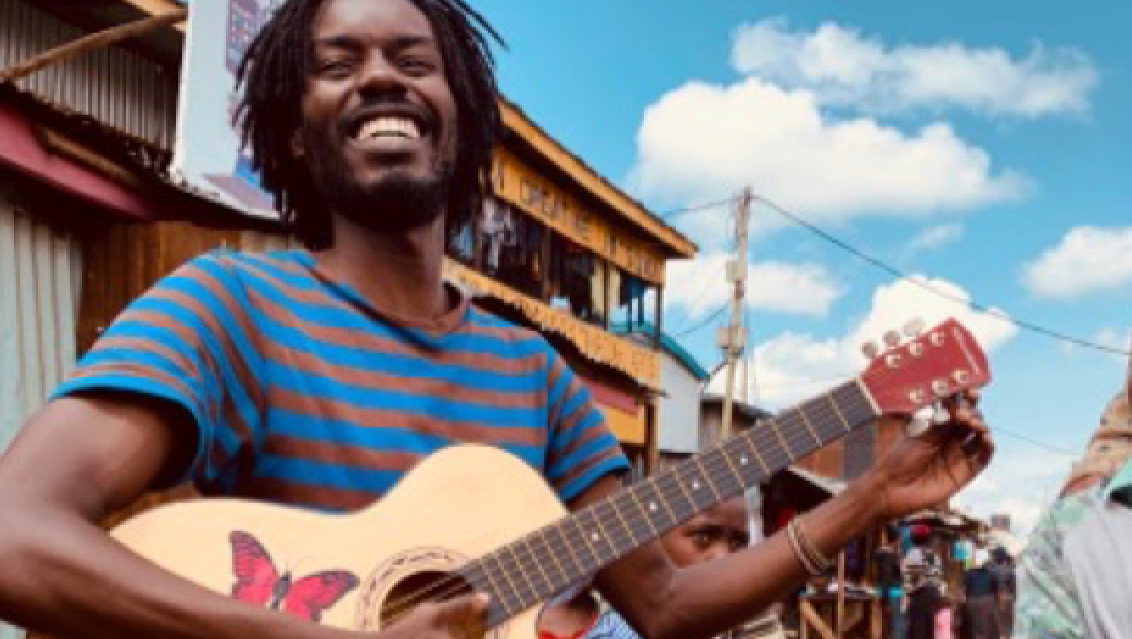 Project's Sustainability
We have planned various lines of business that are aimed at ensuring the long-term sustainability of this project:
Art Classes and Workshops: Offer various art classes and workshops tailored to different age groups and skill levels. These could include painting, drawing, sculpture, pottery, or digital art. You can charge a participation fee and provide all necessary art supplies.
Art Exhibitions: Regularly organize art exhibitions to showcase the work of local artists. Charge a small entry fee for visitors and potentially earn a commission on any art pieces sold during the exhibition.
Art Cafeteria or Coffee Shop: Set up a small cafeteria or coffee shop within the art center premises. This can attract visitors and generate additional revenue through food and beverage sales.
Art Craft Market: Regularly organize art and craft markets where local artists and artisans can sell their handmade creations. This is an excellent way to support local talent and draw visitors from the surrounding areas.
Art-related Merchandise: Create and sell merchandise related to the art center, such as t-shirts, mugs, art supplies, or prints of renowned artists' works displayed in the center.
Collaborations and Partnerships: Partner with local businesses, galleries, or event organizers to collaborate on joint projects or host art-related events. This can help expand your reach and bring in additional revenue.
Art Auctions: Occasionally organize art auctions where valuable or collectible art pieces can be auctioned off. This will attract art collectors and enthusiasts willing to bid on unique artworks.
On one end of the social hall, we will have public toilets and showers, inspired by a successful local business idea.
By having this space, we can significantly reduce our major expense on rent.
We are expanding our resource project:
Renting out the hall to community members for their groups, churches, etc.
Introducing a space for live recording and a greenscreen option, providing a unique element that is unavailable throughout Kibera.
On the rooftop, we are considering the possibility of having an Airbnb room in the future after thorough evaluation, offering a Kibera nightlife experience.
We extend our heartfelt gratitude for your belief in our vision. The journey towards constructing the Kibera Creative Arts Center is an extraordinary endeavor, and we are honored to have you on board. With your support, we will create a space where creativity flourishes, dreams take flight, and the community thrives. Together, let's build dreams and a brighter future for Kibera, one brushstroke, one note, one step at a time.
Thank you for being a catalyst for positive change!