#JusticeForMoka: Stand With Black Trans Women!
Moka Dawkins is a Black and Indigenous, 2-Spirit, trans woman, former sex worker and prisoners' rights advocate who experiences heightened police surveillance and targeted harassment. In early August, Moka was the victim of anti-Black, transphobic violence from a roommate who weaponized The Toronto Police against her. She was released after hundreds from our community rallied for more than 24 hours outside of multiple police stations demanding her release.
Moka has been displaced from her home due to anti-Black, transphobic violence.
We're fundraising to help Moka relocate & support the cost of living!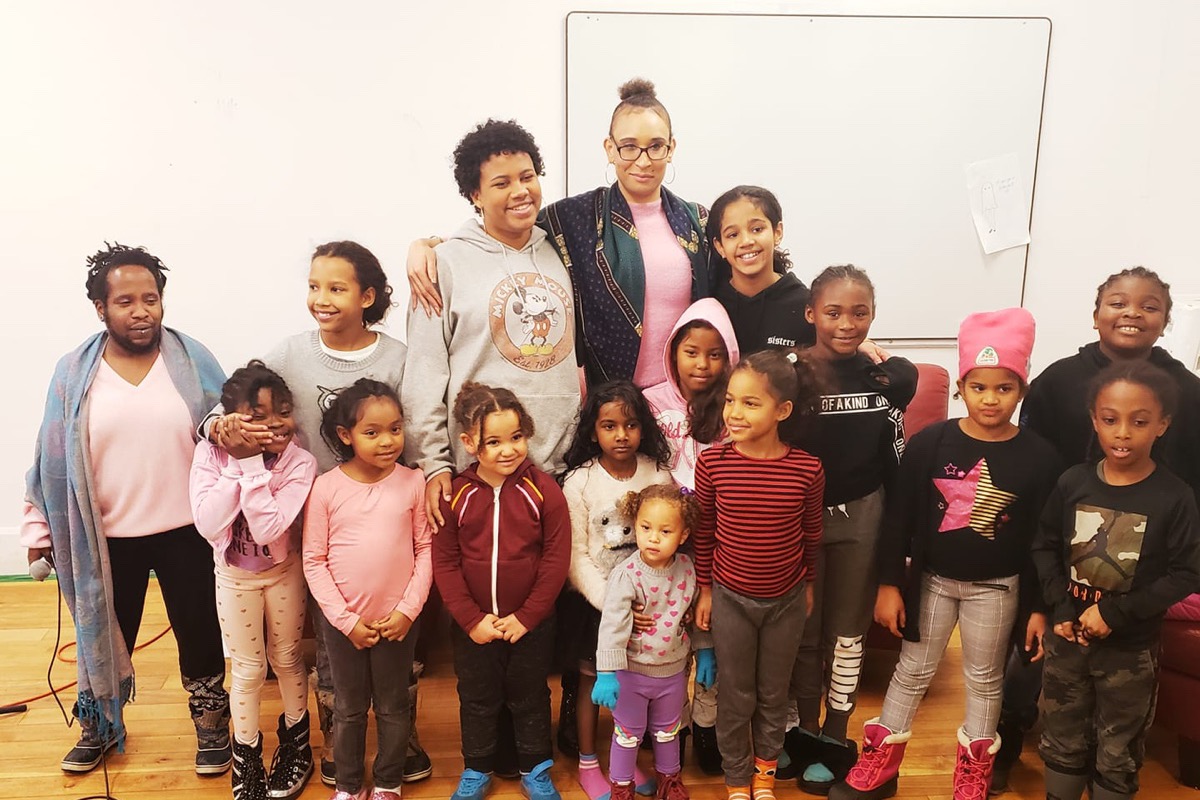 Moka's Story:
In 2015, Moka was brutalized by Toronto Police and incarcerated for four years after defending herself against a violent client.
During her incarceration, Moka was targeted for being a Black trans woman, denied the right to express her gender, subject to degrading insults and mistreatment from prison guards, and experienced a number of human rights violations that exposed her to regular violence and assault. In the face of these challenges, Moka demonstrated consistent leadership advocating for herself and improved LGBTQ2S+ services, so that fellow prisoners would not have to experience the suffering she endured.

Moka Dawkins is a dedicated community organizer, volunteer, activist, frontline worker, and educator.
Since her release in November 2019, Moka has worked tirelessly to give back to her community and has engaged in diverse work with a large number of organizations.
Her recent employment and advocacy has included:

- Harm Reduction Outreach Worker and volunteer writer for Cell Count health magazine at PASAN
- COVID-19 Response Team peer support worker for marginalized community members who tested positive for COVID-19 at St. Stephens Community Health Centre
- Peer Outreach Worker for Parkdale Queen West Community Health Center
- Speaker and advisor to the Toronto Prisoners' Rights Project on exploitative prison phone contracts and alternatives to policing. 
- Panelist at Maggie's Toronto Sex Workers Action Project on topics of community care, sex workers rights and police violence. 
- Presenter at workshops for Black children on self-love and solidarity with Black, trans people, for Freedom School Toronto
- Panellist and educator for Canadian Students for Sensible Drug Policy, Ryerson, and Ryerson Criminology dept on Gendering Harm Reduction
- Panellist for Queering Black History Month at Ryerson University for the BIPOC Students Collective
- Guest lecturer for York University's Trans Day of Remembrance
- Guest presenter for The 519's Trans Day of Remembrance
-Host and Creator of T Time Tips - a podcast for trans women offering guidance, advice and support. 
- Guest lecturer in The University of Toronto's Critical Equity and Solidarity Studies Program

Moka's leadership, commitment to community, advocacy for those marginalized by systemic injustice, and uncompromising work ethic, speaks volumes about her character and how deeply she is needed by the marginalized communities she supports and inspires.


We are raising funds to:  

- Support Moka in escaping transphobic violence in her current living arrangement including the cost of housing, moving and settling in to a new space. 

- Cover Moka's tuition, school supplies and materials. She'd like to attend a community worker program and enrol in classes to support her creative projects. 

- Expenses related to gender affirming supports and services. 

- Investing in Moka's creative projects and aspirations including T-Time Tips: A Podcast For Trans Girls and Fem Them Productions