3rd Time's a Charm for Baby-We Hope
We are The LaBerges from King, NC and we are hoping you can help us grow our family! We met in high school and have been together ever since. Our marriage took place in may of 2008 and that is when our true adventure began. We knew we wanted to have children pretty soon into our marriage after being together for so long, so immediately following my first year of graduate school, we got started :) After our first few years of really putting our all into it with no success, we thought perhaps we were just unlucky. After all, we are beyond blessed! Maybe it just wasn't our time right? After another year of prayer, fasting, & more prayer, we decided we should seek help. 8 months of conservative and non- invasive procedures with our fabulous Obgyn, we still ended the party with a goose egg. That's right....zilch. Ronnie and I decided we would take my doctors advice and have an IVF consult with a center in Charlotte. At first they seemed so sympathetic and understanding. They were certain they could help us have a baby! No problem they said, you both are young and healthy, this is going to be the easiest IVF session we've ever done they said. We were on cloud nine! This is really happening we thought! We are really going to have a baby!!!!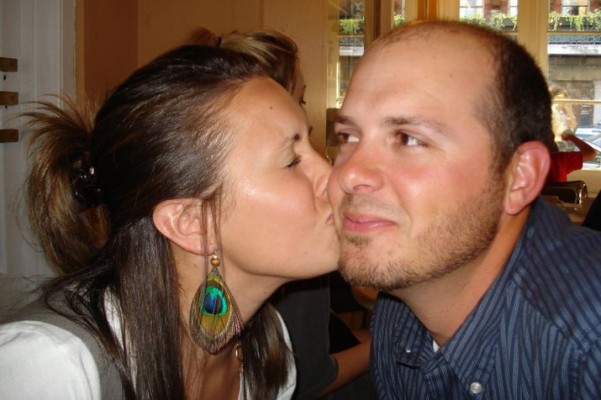 Then the price tag came. $20,000 didn't sound so terrible when you look at the end result right? We swallowed hard, took their medicine, went through the very stressful procedure, and yep....you guessed it. Our family still only has two members. They were left scratching their heads...as were we, but then no compassion, sympathy, here's our next step or anything. We were told we would be refunded a portion of our money but after six months of battle, we got apporox $200 back. That was only when we expressed an interest to have another session.
So we ended up in the wonderful hands of Wake Forest with Dr Johnston and Dr Yalcinkaya. We decided to see if they could help. After another $20,000, we felt so blessed to get extremely far along in the process. We had 2 fantastic embryos that formed out of 19 eggs pulled. We decided to place both embryos, but sadly they didn't implant into the womb.
We are initiating our 3rd try for a LaBerge baby in January. After our last conversation with Dr Johnston, she feels like with a couple of medication changes, we can do this :) We feel overwhelmingly blessed by our Heavenly Father to have had the means and love and support to have went through this process twice. We are hoping that you will be able to share your love and support with us for our third round to achieve our ultimate goal.... A complete family!  Your generosity is beyond appreciated... And if you can't donate, please  leave a note of encouragement and do something nice for someone that can use your love :)
Organizer
Meagan LaBerge
Organizer
King, NC