Help the Children of Ukraine
To my dear friends, students, their families, and people around the world with compassionate hearts:
My name is Faina Podolnaya, and I am a violin teacher in Ashland, Oregon. My country, my beloved Ukraine, where I spent my childhood, is bleeding. The suffering is unimaginable. Children are dying from bombing and the absence of water and food, getting sick and hiding in the bomb shelters. Millions of Ukrainians are fleeing the country and finding themselves penniless in new countries, leaving their husbands, sons, brothers to defend their homes.
Please, let's pray for them and do our part by helping them financially.
I will send this money to a Ukrainian owned grocery store in Nuremberg, Lida Russische Spezialitäten where my sister works. As a member of Nuremberg helps Ukraine, my sister will ensure the money will be used to provide food to refugees in need. Additionally, she will be giving money directly to refugees living in the gyms of schools in Nuremberg. She will send money directly to people living in bomb shelters in Kharkiv, her hometown as soon as possible. My sister will send proof that this money will go directly to Ukrainians in need and not international organizations, and we will post updates weekly on GoFundMe.
Gym in Nuremberg
My sister
Before I came to America, my students competed in the international violin competition in Kharkiv. My students, Akhan Meirbekov and Mikola Orininskiy, were two of the winners in 1999. I made lifelong friends with the people I met at this competition. Now, this beautiful cultural city is completely ruined, and my friends from Kharkiv have fled the country or are in underground bunkers. I pray for their safety.
Program from international competition edited to include location and year
My Student, Akhan Mierbekov
My Student, Mikola Orininsky
I am here in the United States, safe and successful. I want to help the thousands of refugees that fled to Nuremberg. I am well known in my community and have attached letters of recommendation speaking to my character, including Martin Majkut, a great conductor and the Music Director of the Rogue Valley Symphony and Queens Symphony Orchestra in New York; and John Almaguer, Attorney at Law.
I started this GoFundMe after talking with DeeAnne Everson, the CEO of United Way of Jackson county, sent to me by my state Senator Jeff Golden. She is helping me manage this project and ensure that we reach beyond the Rogue Valley to giving people around the world. I was pleased to hear she was present at one of my student's performances, another reminder of how music touches us all and inspires us to change the world.
When my sister assisted refugees in a gym at a school in Nuremberg, she helped with translating one woman with a kid. Afterward, a little girl approached my sister, giving her a drawing with a flower to thank her for the help. It is a small picture of a colossal tragedy and a child's appreciation of kindness from a stranger.
Thank you so much from the bottom of my heart.
Faina Podolnaya
One of the many places in Ukraine, wholly erased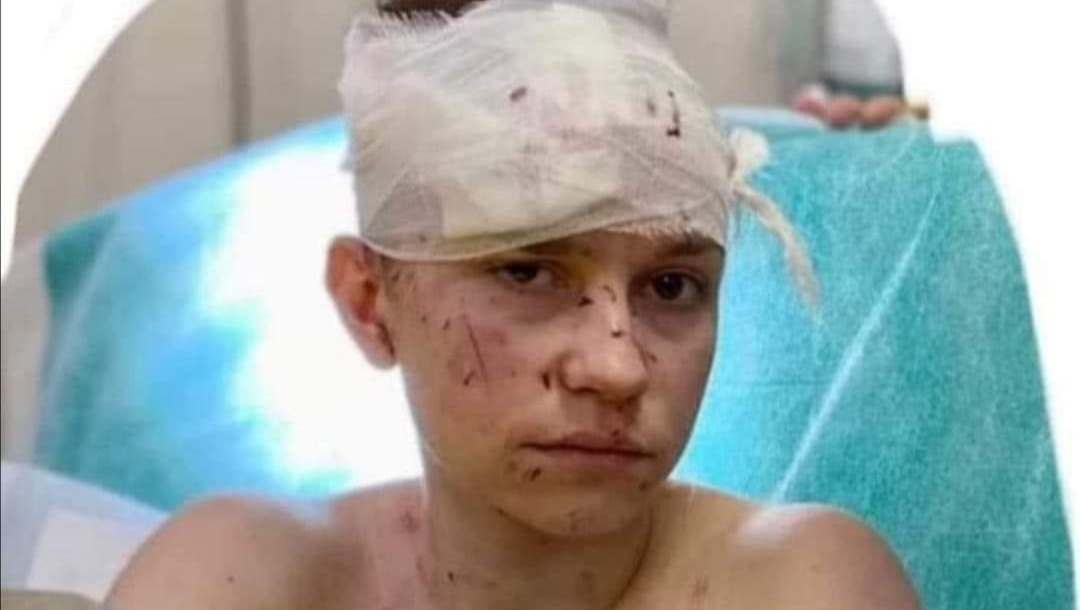 The face of a brave survivor
Letters of Recommendation:
Become the first supporter
Your donation matters
Organizer
Faina Podolnaya
Organizer
Ashland, OR