Help with a miracle baby through IVF
My daughter in law Amanda, and son Rob started their journey of trying to conceive a child over 3 years ago with no luck. To all of us they are exactly what we all dream of for a marriage; a madly in love, respectful, hard working couple. 
They do have my beautiful granddaughter from my sons previous relationship but have not been fortunate to have a child together. They tried on their own with no luck for a little over a year before seeking help from a infertility clinic.
The infertility clinic ran numerous tests all of which were normal, except she has a diminished ovarian reserve (which means at 31 she only has 40% of what would be considered normal) and that she possibly has endometriosis (can only be confirmed with surgery). Endometriosis is an extremely painful condition that makes scar tissue inside your body on your organs and can make getting pregnant very difficult on your own.
To start they had tried months of fertility medications trying to conceive at home with no positive tests. They have done a noninvasive procedure called intrauterine insemination (IUI) along with fertility drugs to try and finally get that dream they so desperately desire, a child between them and a brother/sister for my granddaughter. Their hopes were as high as they'd ever had them at this point with all the work they had done and praying the IUIs would work. They ended up doing 7 IUI's to this day, with no positive tests. It makes it even harder on them that my granddaughter (without knowing as she's 6) will ask for a baby brother or sister from time to time, Rob and Amanda just keep saying maybe someday soon hopefully.
They have Tricare insurance from my son being a disabled veteran but they do not cover absolutely anything regarding infertility treatments, not even the medication. So they have had to pay out of pocket roughly $1100 per IUI to try and make all their dreams come true. They were/are devastated each and every month when the negative test comes.
After the 6th IUI, they got a second opinion with a different doctor who said he would do the surgery for the endometriosis but be very light handed with it to avoid decreasing their chances any more than they already are with Amanda's low egg supply. After the surgery, he confirmed Amanda has stage 4 endometriosis which is the worst possible stage, and has likely had it for a long time. That doctor thought it would be a good idea to try one more IUI just in case after the surgery so they did, and again, negative. As a mother knowing there is absolutely nothing you can do to help your child and his family is heart breaking and to watch and wait after every treatment they go through just to hear the devastating news time after time is even worse because I see all their hurt.
At this point the doctors say their best possible chance at conceiving is to do IVF (invitro fertilization) which is extremely costly, $15,000 for the procedure and $3,000 to $5,000 for the medications they advise. They have already spent over $8000 and just unfortunately cannot afford IVF. With Amanda's low egg supply at 31, it is really unknown how much time they have left until she has no eggs left at all.
We are all as a family pleading that you please donate any amount you are able to, to try and reach our goal of $20,000 so that they would be able to try to conceive through IVF, to give my granddaughter a sibling, to give them a child together, to give us all another bundle of joy to love! If we can get enough people to share on their social media, even if it is just a few dollars it can add up to the amount they need to be able to do this. They have paid to try and get a grant 3 times but sadly were not chosen out of the thousands that apply. This is the last possible resort to try and bring so much joy and happiness into all of our lives that comes with adding another member to our family. From the bottom of our hearts we thank you so very much for whether it be a prayer for them, a donation or both! Either will absolutely be a big help and very much appreciated!
If we could just get 10,000 people to see this and donate just $2 each it would make this dream a reality!!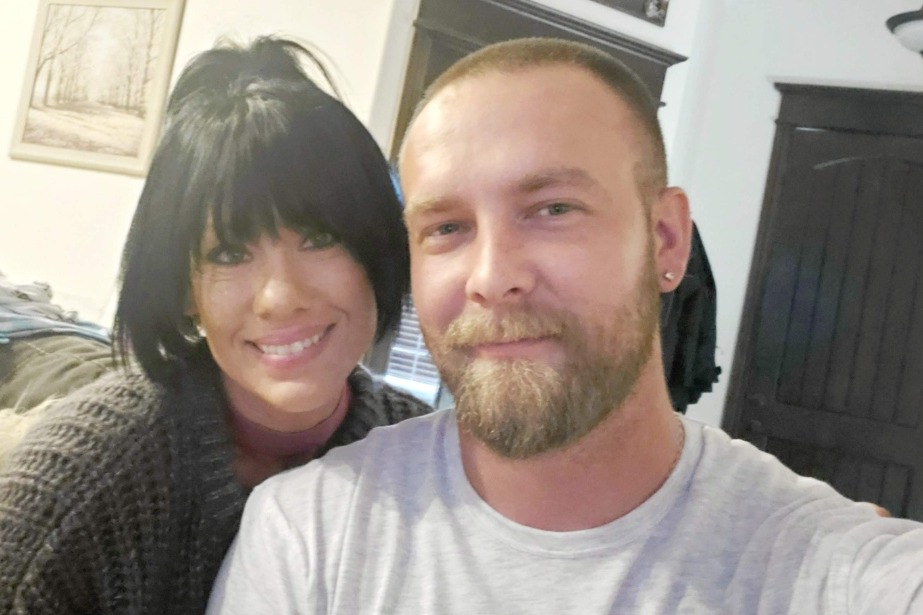 Organizer and beneficiary
Denise Lynch 
Organizer
Chambersburg, PA
#1 fundraising platform

People have raised more money on GoFundMe than anywhere else. Learn more

GoFundMe Guarantee

In the rare case that something isn't right, we will refund your donation. Learn more

Expert advice, 24/7

Contact us with your questions and we'll answer, day or night. Learn more