Help Us Create Common Home Farm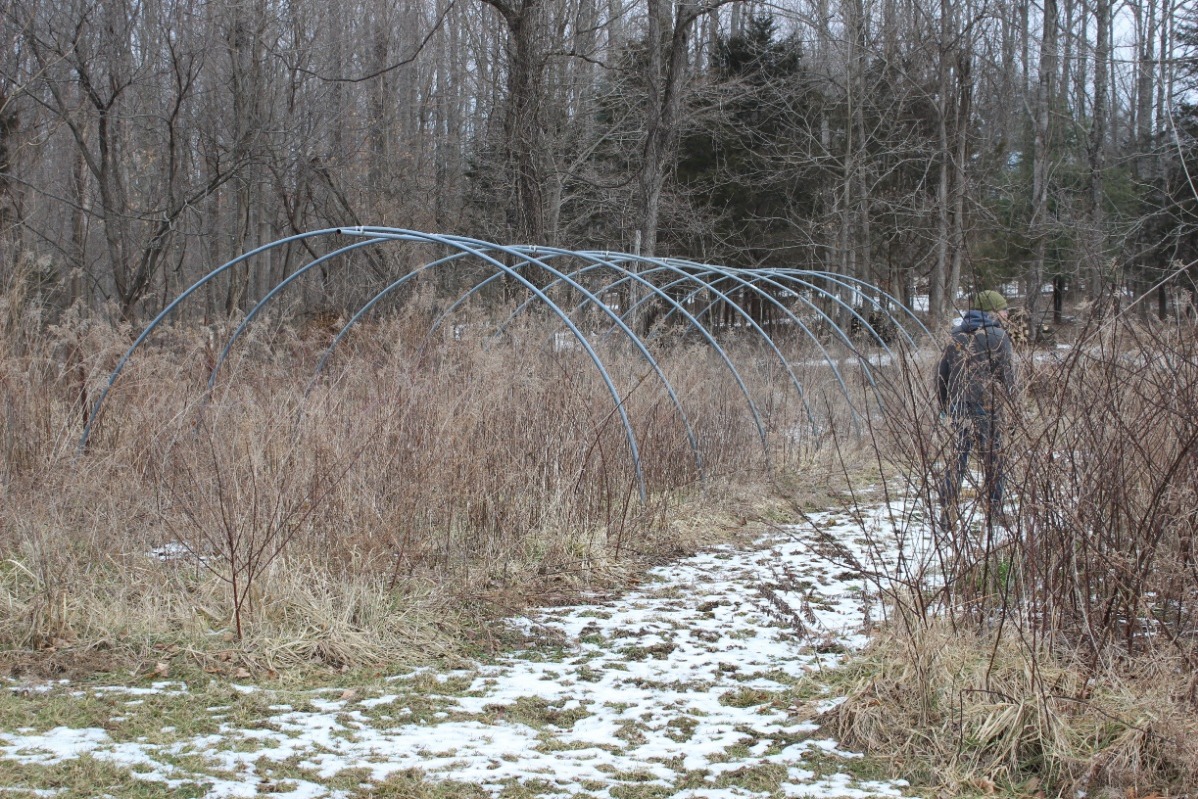 Common Home Farm
is a land-based intentional community located on 10 acres of land 20 minutes north of Bloomington IN.
Our community is an interfaith farming community founded on the tradition and values of the
Catholic Worker
movement. 
We seek to re-create a way of life that cultivates our connections to one another, our neighbors and all of life.  We seek to celebrate and foster community, simplicity & sustainability, hospitality & activism, interfaith spirituality, peace & reconciliation work, and creativity.
There are currently two structures, one that is live-able and one that will be live-able by Summer 2019. We plan to build a new two-family home in 2020 (cob, straw bale, passive solar) and another two years later to increase our cooperative housing opportunities.
We imagine working together to grow food and raise animals, initially for the community and later expanding to a
CSA
 .
We would like to eventually create a space suitable for hosting events, workshops, and gatherings centered around regenerative agriculture, social and racial justice, and deepening our connections to the Earth.
We use consensus-based decision making and
Circle Way
  practices, believing that our collective wisdom is greater than our individual wisdom.
We want to develop community processes and practices that nurture our relationships where attention, deep listening, silence, and truth telling are the norm.
Already we have been given:  
- A donation of 10 acres of land equal to $167,000 that includes a home, a two-story building, a green house, and tools. 
- A founder's donation of $15,000
- The support and love of lots of friends who are donating construction expertise, including design plans, HVAC, and physical labor.
This is truly a community effort and we need your support!

Ways you can help:


Our main goal for this summer is to renovate a two-story building so that two community members can live there starting in August. This building is in fairly good shape, and has a workshop but it does not have a septic system, a kitchen or bathroom. It does have a greenhouse on the front which will be a fabulous space once it is repaired. 

In order to begin living in community in August, we need to raise $30,000 as soon as possible.
If you have money in savings that you can't donate but would be willing to lend, we are also interested in receiving no-interest loans (email us privately about that possibility).
The community day-to-day operations will run on the contributions from community members and will be self-sustaining.

But we need a boost to get things up and running!

Specifically, we need:


-- $3,000 to get connected to city water
-- $10,000 - $12,000 to install the septic system (which is a state and county requirement) and get all the plumbing installed and hooked up 
-- $4,000 for a used farm truck
-- $2,000 - $3,000 for a wood stove and mini-split HVAC system (which a friend will donate his labor to install)
-- $2,000 Bathroom and kitchen 
-- $2,000 Greenhouse repair
-- $1,000 Back porch repair
-- $2,000 - $3,000 buffer for unexpected costs (plus things like drywall repair, window replacement, painting, etc.)
**Those are the big-ticket items.. but every little bit helps!**


We want to live differently. We want to live more closely with others because that is how we learn how to love one another. We want to live closely with the earth, our common home, because that is how we learn the true costs of our desires. We want to live closely with the marginalized because we believe that our lives are interdependent and interconnected. And because living in solidarity with our brothers and sisters is one way to undermine an economic system that divides us by race and class.
Please support us today
to help us make
Common Home Farm
 a reality!


While Go Fund Me does not take a percentage of your donation, there IS an extra charge for processing your donation online. You may prefer to just send us a check instead:

Make it out to Common Home Farm and mail to:
Laura and David LasuertmerCommon Home FarmPO Box 1605Bloomington, IN 47402
Please share this with any friends or family you believe would be interested in Common Home Farm. Reach out to Laura or David if you'd like to see the land, meet up to talk about the project, or have a donation of materials or labor. And send us your snail mail address if you'd like to receive our newsletter.
Thank you!
Peace,
Laura and David Lasuertmer (812) [phone redacted]
Amy Countryman and Jeff Mansfield
David Watters
Luke Kwiatkowski
Fundraising team (4)
David Watters
Organizer
Raised $50 from 1 donation
Bloomington, IN
Laura LaSuertmer
Beneficiary
David Lasuertmer
Team member
Raised $90 from 2 donations
This team raised $2,230 from 19 other donations.