Help Rain On Me Support Group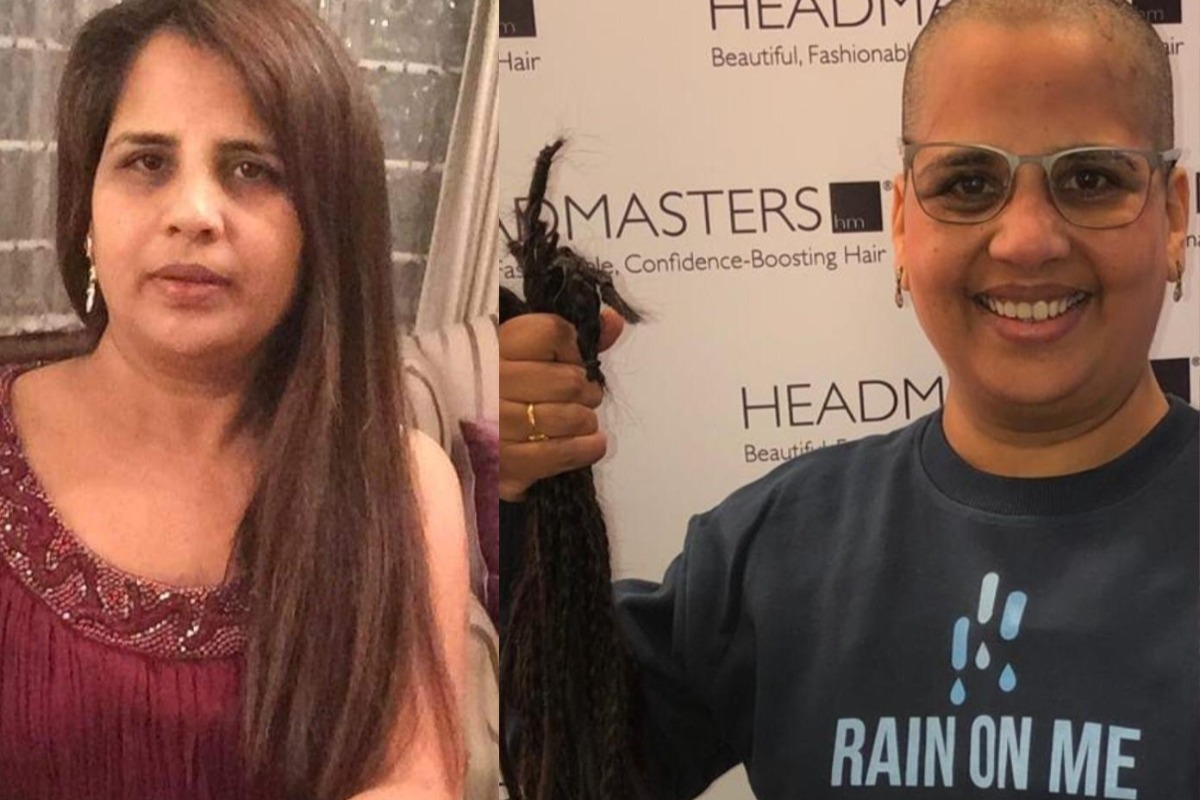 ***UPDATE (19/12/20): ***
Thank you all so much for the donations! I am delighted with how much you have raised so far!
As you can see, on Wednesday the 16th I got my head shaved and my donated hair will go to The Little Princess Trust. I am now looking forward to walking my half-marathon in the next couple of weeks.
Please help me reach my target!
Thanks to your generosity, some of the donations will go towards sponsoring the first 7 therapy sessions (plus initial assessment) for someone in need. Many people cannot afford therapy privately and waiting times on the NHS can sometimes be too long. Through your donations, we can give someone the support they need at the right time - thank you.
-------------------------------------------------------------------------------------------------------------------------------------------------
My name is Sunila Dhaduvai and I am a local GP who is passionate about helping people with mental health struggles - especially the younger generation.
Having gone through bullying and bulimia in my teenage years, I can empathise with people who are struggling with similar problems.
The magnitude of the adult mental health crisis we face today might have been reduced had we addressed people's mental health when they were younger.
Despite this, it is never too late to help! Please join me in supporting people - some of whom may be at the lowest point in their lives - and the organisations that provide a light at the end of the tunnel. Their hard work and expertise really does make a difference.
I have chosen to fundraise for Rain On Me, (website -
rainonme.org
). This is a non-profit organisation, founded by Deepanshi Gulati, that is breaking stigmas around mental health in the community. They provide a valuable space for honest conversation and support.
Your generous donations will be used to help Rain On Me continue to run its platform. Currently, Rain On Me requires funds to host video meetings, where participants can share their mental health concerns in a support group. The non-profit also plans to widen its reach. Money from your donations will be used to promote the organisation so that more people know about their services. The organisation aspires to run workshops in schools to educate young people about mental health and how to better take care of themselves emotionally.
I have attended a mental health workshop run by Rain On Me and found it very informative. A recent Instagram video explaining the organisation's work can be found
here
.
I will be shaving my head and giving away all of my (much loved) hair to The Little Princess Trust, and then walking a half marathon either on 25th December 2020 or 1st January 2021.
Mental health is a severely misunderstood and underrated topic. Please give what you can to this brave initiative; let's help this organisation and its dedicated members continue shifting attitudes and creating important change. This is something that affects all of us and we are in this together.
Thank you for your support.