Help Me Keep The BLM Archive Running
~Défiler la page vers le bas pour obtenir la traduction française~

URGENT
Hey there!
My names Stéfan Ayao Weil and I'm 19 year old photographer (street/concert) turned photojournalist of the Black Lives Matter protests in London, running an archive of every event that occurs
here
. 
Help me continue my documentary of the frontlines of the Black Lives Matter protests in London. I shoot exclusively on 50mm so I'm constantly standing face to face with police and protesters of all kinds.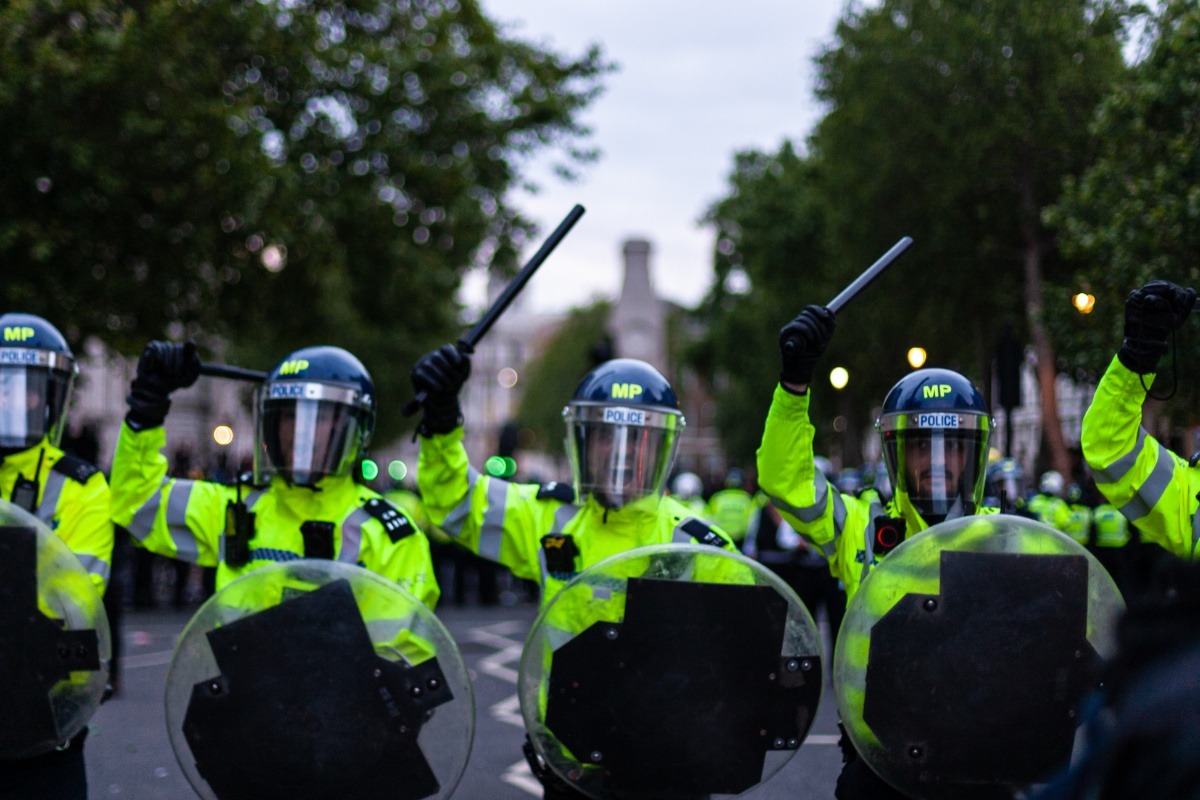 I keep putting everything on the line to capture this and can't afford to keep going at this point, let alone repair my camera which is on it's last legs.
There are barely any black photographers in the London protests and I dont want there to be one less, especially knowing that I'm one of the few under 40 with my own unique voice. Few are willing to go frontlines or up into the chaos when everything hits the fan but that's when things need to documented most and that is exactly what im good at.
Everyone must be held accountable and what really happens needs to spread far and wide.
There are far more important fundraisers than mine but if you believe in my vision please do support, I can't do this alone.
Money will go towards simple things such as travel costs, camera repairs!
Thank you all and wish you the best!
(If you have any non financial ways of helping feel free to reach out to me or click the link
here
 to go to the archive and drop me a DM!)
~Français~
URGENT
Salut !
Je m'appelle Stéfan Ayao Weil et je suis un jeune photographe de 19 ans (rue/concert) devenu photojournaliste des protestations de 'Black Lives Matter' à Londres, qui gère les archives de tous les événements qui se produisent
ici
 . 
Aidez-moi à poursuivre mon documentaire sur les fronts des manifestations de la Black Lives Matter à Londres. Je photographie exclusivement en 50 mm, donc je suis constamment face à face avec la police et les manifestants de toutes sortes.
Je continue à tout mettre en œuvre pour capturer ce qui se passe et je ne peux pas fournir les moyens de continuer à ce stade, sans parler de réparer ma caméra qui est sur le point de mourir.
Il n'y a quasiment pas de photographes noirs dans les protestations de Londres et je ne veux pas qu'il y en ait un de moins, surtout en sachant que je suis l'un des rares moins de 40 ans à avoir ma propre voix unique. Peu de gens sont prêts à aller en front ou à se lancer dans le chaos quand tout va mal, mais c'est là que les choses doivent être le plus documentées et c'est exactement ce à quoi je suis doué.
Tout le monde doit être tenu responsable et ce qui se passe réellement doit être diffusé largement.
Il y a des collectes de fonds bien plus importantes que la mienne, mais si vous croyez en ma vision, soutenez-moi, je ne peux pas le faire seul.
L'argent ira à des choses simples comme les frais de voyage et la réparation des appareils photo !
Merci à tous et je vous souhaite le meilleur !
(Si vous avez des moyens non financiers de m'aider, n'hésitez pas à me contacter ou cliquez sur le lien
ici
pour aller aux archives et me déposer un DM !)
Organizer
Stefan Weil
Organizer
London, Greater London, United Kingdom