Help find and bring home Sean Leslie Flynn
On April 6, 1970, photo journalist Sean Flynn and his colleague, Dana Stone, disappeared in Cambodia during the Vietnam War.....help us bring Sean Flynn home. 
Sean Leslie Flynn, the only son of legendary actor Errol Flynn, had dabbled in acting and modeling during his teenage years, but like his father, he had a flair for adventure.  Ultimately, Sean found a passion for photo journalism and he began free-lancing for national publications, his first work was with Paris March Magazine. In 1969,Sean was hired by Time Magazine to cover the expanding Vietnam War.  While there, Sean learned the war was bleeding over into an area of Cambodia called the Parrot's Beak, a region which protrudes into the Vietnamese provinces of Hậu Nghĩa and Kien Tuong.  Sean and many other journalists began to congregate in the nations capital Phnom Penh in order to report on the turn of events. On April 6, 1970, Sean and his partner, Dana Stone, disappeared and were presumed captured by the Khmer Rouge in that region of Cambodia.  
Sean Flynn. The Son of Captain Blood, which Sean was in  was showing in theaters worldwide during the Vietnam Conflict.
Walter Cronkite on the Evening news. Cronkite fought for years to find the missing journalists.
Dana Stone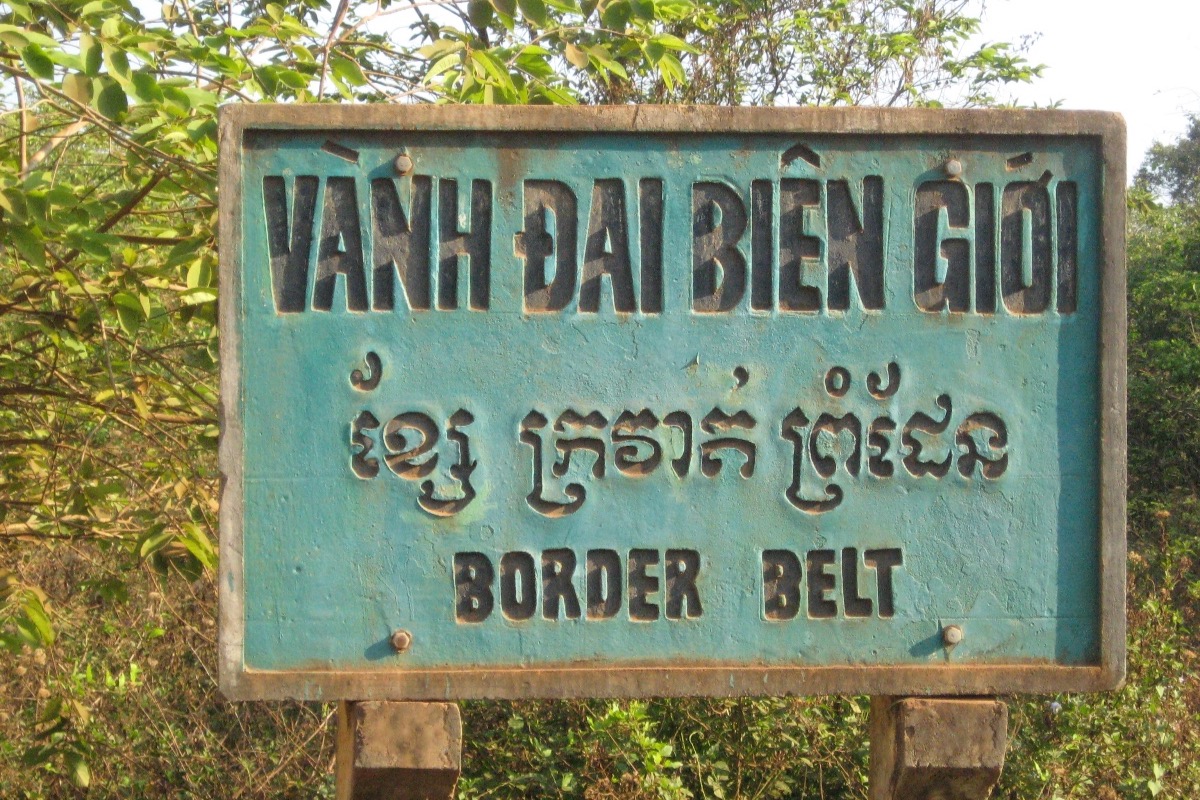 On April 6, 1970, Sean and his partner, Dana Stone, disappeared near the border of Vietnam and Cambodia. The area saw heavy fighting between North Vietnamese forces (NVA) and the United States during the Vietnam War.
The Area around Prey Veng continues to be a  area interest in the case. Several journalists were reported missing near Svay Rieng in 1970. Another area of interest is Kampong Cham province, where some say Sean and other journalists were held. 
During the following 6 weeks, 19 journalists representing 7 countries also disappeared in that same area.  In 1993, 4 journalists were found, but none were Sean Flynn. Several Journalists also lost their lives during the same period of time in Cambodia.
Rory Flynn, Mike Luehring and David MacMillan Jr.  continue the Search into 2020
Over the decades, Sean's sister, Rory Flynn, has worked tirelessly to get answers from the U.S. and Vietnamese governments only to be met with resistance and red tape. Almost 50 years have gone by, and neither the hard working United States Governments teams, nor independent researchers have failed to find Sean or Dana. Today, the best option Rory has is to form a effort represented and led by Mike Luehring and David MacMillan Jr.  that will help facilitate a survey of sites in Cambodia that could lead to remains recovery. Using U.S., Vietnamese and Cambodian military reports that are now public, and eyewitness testimony. Rory's investigators  (Luehring and MacMillan Jr.) have identified several areas of Cambodia believed to be where Sean and the others remains may be. MacMillan alone has been over to over 100 different locations in Cambodia gathering evidence on the case. Luehring and MacMillan continue to interview eyewitness globally for any information about the Sean and the other missing Journalists. The United States ongoing efforts to recovery missing persons (military and civilian) and reporting has been extremely valuable to us, and the Flynn family continues to be thankful for DPAA's  ongoing efforts to recover Sean and the other missing Journalists. 
Errol Flynn with his three children Sean, Deirdre, and Rory. 
Mike Luehring, David MacMillan Jr.  near the Cambodian, Vietnamese border. 
David MacMillan Jr. with a eyewitness, Cambodia 2018
Help the investigation bring Ground 
Penetrating
 Radar (GPR) for long term survey In Cambodia 
To continue the search, the goal is to purchase Ground Penetrating Radar (GPR) equipment. The purchase of 2 of these units represents half of our crowdfunding goal. Luehring and MacMillan  Jr. will use these units all over Cambodia with the proper ground support and technology enhancements. We intend to use all other funds to support our operational and logistical costs, safety equipment, and  moving around Cambodia. David McMillan Jr.'s health is also a concern as Malaria, and blood Sepppsis (Blood Poisoning) have occurred in the past in the field.  The intention is to use this equipment for entire "dry" season which would be 4-5 months per year. Should sites yield positive information our teams will take the necessary steps to further investigate. 
-GPR Technology Costs (2 units, pelican cases, laptops. One unit cost is $30,000)
-Local Logistics (Hotels, Meals, Drivers, Cars, and local labor ($15,000)
-Transportation (Airline Tickets, Visas, local transportation)  ($10,000)
-Safety (Travel Insurance, Protective gear, emergency medical (10,000)
GPR Units like this one are what we need to continue the search. Macmillan JR. has already tested this technology in Cambodia. The technology will assist locating areas suspected of containing human remains and proves to be a valuable tool used by Foresic Investigators around the world.  It was the success this technology had finding clandestine burial sites that has solidified Rory Flynn, Mike Luehring, and MacMillan Jr's  conviction of using this technology to continue the search for Sean and Dana Stone.  Please help us. 
Donations

Organizer
#1 fundraising platform

More people start fundraisers on GoFundMe than on any other platform. Learn more

GoFundMe Guarantee

In the rare case something isn't right, we will work with you to determine if misuse occurred. Learn more

Expert advice, 24/7

Contact us with your questions and we'll answer, day or night. Learn more