Help Ehtesab Keep Afghans Safe
Meet Ehtesab, Afghanistan's first civic-technology organization that creates impact-driven solutions to solve challenges across Afghanistan, while building strong and equitable communities.
Technology is a significant aspect of Afghanistan's future — and our team at Ehtesab does not believe that every country must go through the same trials and tribulations of development - at the cost of decades of delay behind the rest of the world. Afghanistan can leap-frog into the future, and with one of the largest youth populations in the world, we are already taking hold of our future through innovation. Afghans are relentless and capable people and we want to utilize technology to bring change to our communities.

During this past year, we surveyed 750 Afghans across Kabul city, and we asked what kinds of tools we could build that would make their day safer and more informed. Currently, the Ehtesab team are entirely made up of volunteers, passionate to take hold of the change they want to see in their community. Ehtesab means 'accountability' in Dari and Pashto. We want to democratize access to information and inform policy through our citizens - and we've already established its foundation for a long and impactful future. Since Ehtesab is accessible from anywhere in the world, the Afghan diaspora, expats and researchers, and those with loved ones in Afghanistan, can register for Ehtesab updates and stay updated on what is going on across the country.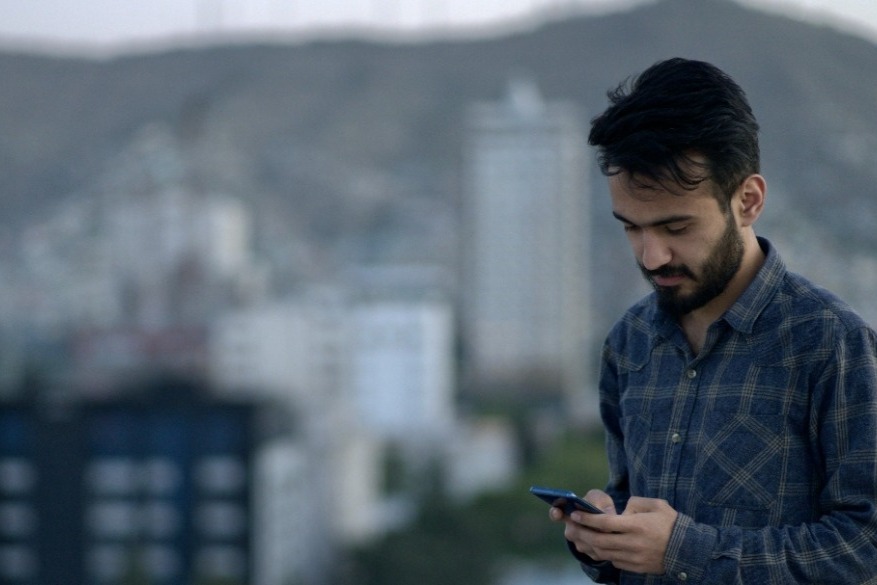 Ehtesab's Mission is to create a platform that encourages accountability and to facilitate Afghans in their right to know what's happening inside their communities with real-time and verified information. 
At Ehtesab, we are confident that transparency can drive change for the better. We know that our impact is only measured through the trust that we are able to build through our users. Through our city-wide survey, 87% of respondents requested that Ehtesab should first tackle security. We responded to their request. We are a few weeks away from launching this feature through the Ehtesab app, and we hope that as it provides Afghans with the information they need, we will be able to focus on other issues such as corruption, education, health, and equitable city services. In countries like Afghanistan, building trust is imperative in our culture. Through the usage of technology and the collection of data, we can bring about impact in many ways. From requesting police to increase patrolling in an area prone to the harassment of women to requesting municipalities to increase street lighting in dark alleys or change traffic routes where IEDs are more susceptible during rush hour, Ehtesab aims to inform policy through citizens themselves.
But we need your help. With your support, we can provide 24/7 monitoring of Kabul city and introduce Ehtesab to five other major cities across Afghanistan before September. 

How your support will help us achieve our goals:

> Hiring three full-time data entry clerks (for 6 months) to ensure Ehtesab users receive real-time and verified reports 
> Developing an SMS alerts-based service for users who only have access to a handheld phone 
> Launching a mass-marketing campaign to get the word out about Ehtesab to as many Afghans as possible


 With the worsening security situation, most funding streams are not taking applications. It would mean everything to us to be able to get to the next stage with your help. Without your support, our work will be stalled inevitably.  We hope you will help us in helping Afghans in this dire and frightening time. Afghans have a right to be informed. Afghans have a right to get home safely.  Please help us achieve this dream that is so very near in our grasp.



Thank you from the entire Ehtesab team!
Organizer
Sara Wahedi
Organizer
Coquitlam, BC