Heartizens Includitude Project (HIP)
HEARTIZENS 501C3 tax #84-2369008         <3  https://www.heartizens.org 
MISSION: 
We provide nurturing spaces where kids have fun exploring and learning their creative potential.
In the last three years our community has endured three fires, flooding, and now we face COVID-19, an unprecedented pandemic. Our community leaders are seeking ways to move forward from our current shelter-in-place restrictions. In the meantime, children must continue to learn and have fun in the process! It is up to us as parents, teachers, and members of the community to ensure that future generations are equipped for success.
Visual and performing arts help our children and youth develop strong self-esteem, resiliency, and social skills.
But according to a recent article in The Press Democrat, nearly four out of five Sonoma County public schools do not provide a comprehensive arts curriculum. Heartizens, a 501(c)3 nonprofit, is prepared to fill this void through virtual activities. Starting June 11, 2020, local art teachers and our Healdsburg high school students will begin offering our creative learning program, which targets children in Healdsburg. Our program is grounded in empowerment, kindness, compassion, good deeds, and clear communication.  We are inclusive, bilingual, and we follow California's VAPA standards for visual and performing arts.  
We cannot accomplish any of the above without the support of our community. We need your help to make our efforts go even further! Heartizens would deeply appreciate a donation to help us achieve our mission and address the lack of accessible arts education in our local schools.
Your donation will go towards:
·       100 used I-Pads for kids without devices through summer, scheduled to deliver June 11, 2020
·       Art supplies for Art Kits. First distribution of 400 kits scheduled for June 2/3 at HES/FMC
·       Instructor fees outside of donated lessons from art teachers
·       Web development for Heartizens' Virtual Neighborhood for kids to explore and learn
·       Project development as we expand our program for Fall 2020 bi-weekly live broadcast
·       Marketing and printed materials
 Here are the ways you can make a donation:
1.     Make a donation online here:  EIN #84-2369008
2.     Call us at (707) [phone redacted]
3.     Mail a check, payable to Heartizens.org at 444 Moore Lane, Healdsburg, CA, 95448
If you are interested in learning more or becoming a Heartizens' volunteer, please email [email redacted].
Thank you from the bottom of our Heartizens!
Sincerely,
Jennifer Utsch
Executive Director
Heartizens.org
The history of Heartizens  founded by artist and published author, Jennifer Utsch (aka Jendala) is explained in this video link.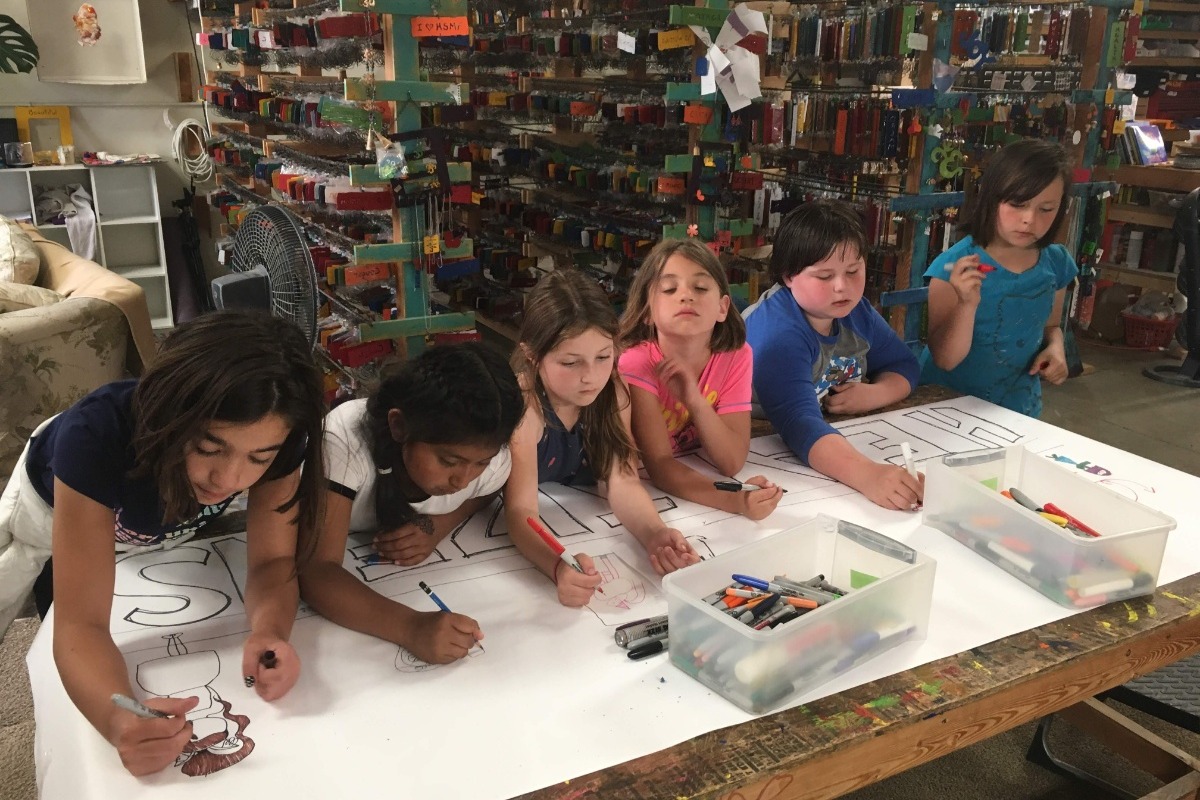 Organizer
Jendala Utsch
Organizer
Healdsburg, CA