At 6pm on the 25th March 2019 we took our beautiful 3 year-old daughter, Harper to the doctor for a suspected stomach bug. Upon arriving at our local GP and observing Harper in the waiting room, we noticed a range of other symptoms which were out of character for Harper including clumsiness on her left side, slurred speech and deviation of her left eye.
By 9pm that night our lives were turned upside down in an instant by the news that Harper had a brain tumour. Within hours at arriving at Sydney Children's Hospital, we were looking a CT scans that showed a 5cm mass located in a compromising position in Harpers brain - the very worst news any parent could ever be told.
Later that night the pressure from build-up of fluid on Harper's brain resulted in emergency surgery being performed, without doubt the most stressful minutes of our lives.
18 hours later Harper underwent yet another emergency surgery to have the tumour removed. From there, we spent 11 days in ICU and commenced Harper's post-surgery recovery whilst we anxiously awaited pathology results.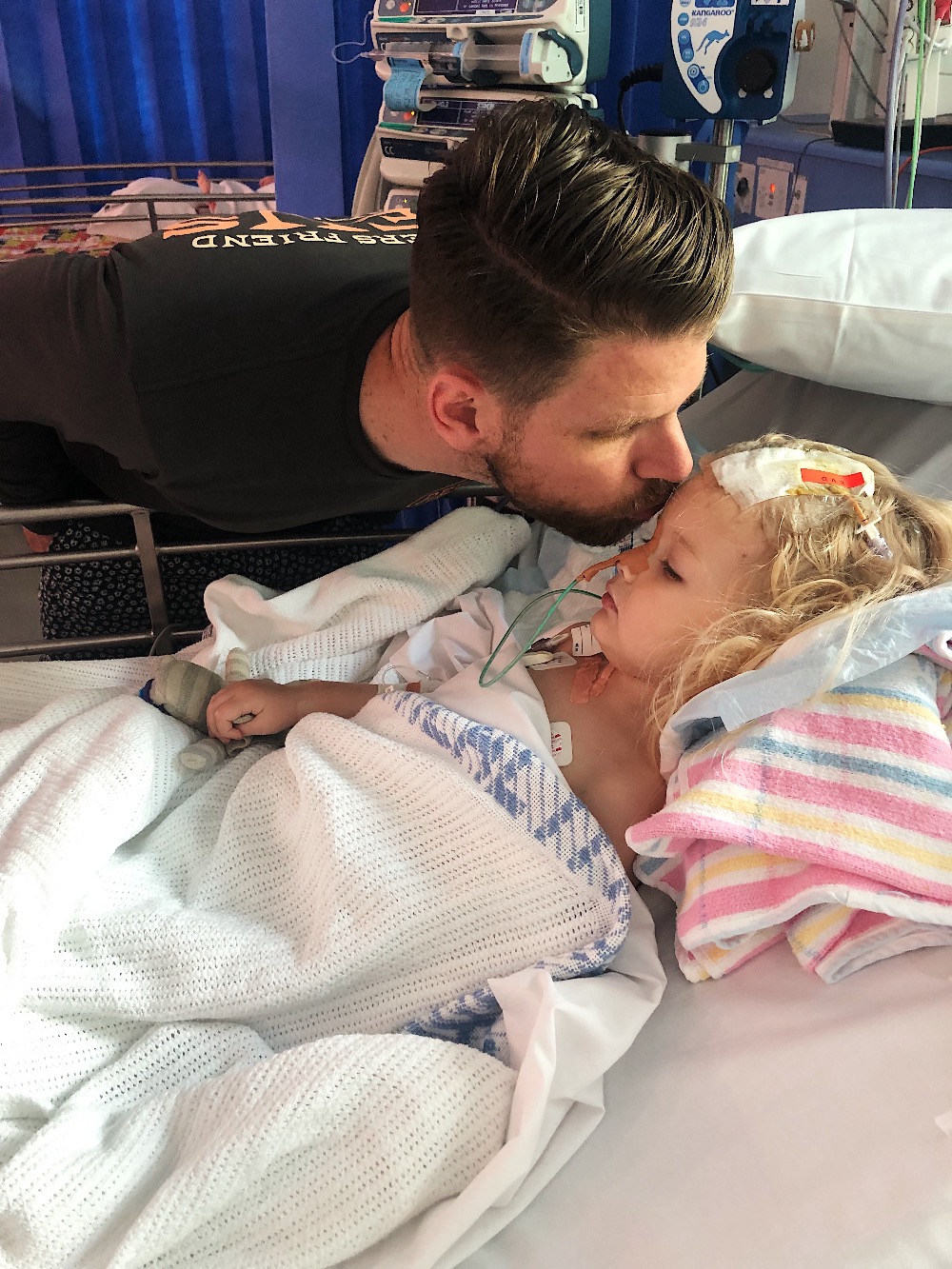 Our worst nightmares were realised when we received the heartbreaking diagnosis. The tumour was a
Stage IV Diffuse Midline Giloma
. Without being technical, this means our beautiful daughter has an extremely rare and aggressive cancer found in only a handful of children each year. . Nothing could have prepared us for this.
After weeks in hospital we were finally able to go home and had the weekend to enjoy before the start of a 30 treatment radiation plan. Unfortunately, a nasty virus and a few other setbacks saw us back in hospital for another week before we could finally be back in our own environment.
Unfortunately, Harpers diagnosis is deemed 'the worst of the worst' but we believe where there is life there is hope and Harper has already provided us with the most hope through the strength, bravery and resilience she has shown every step of the way.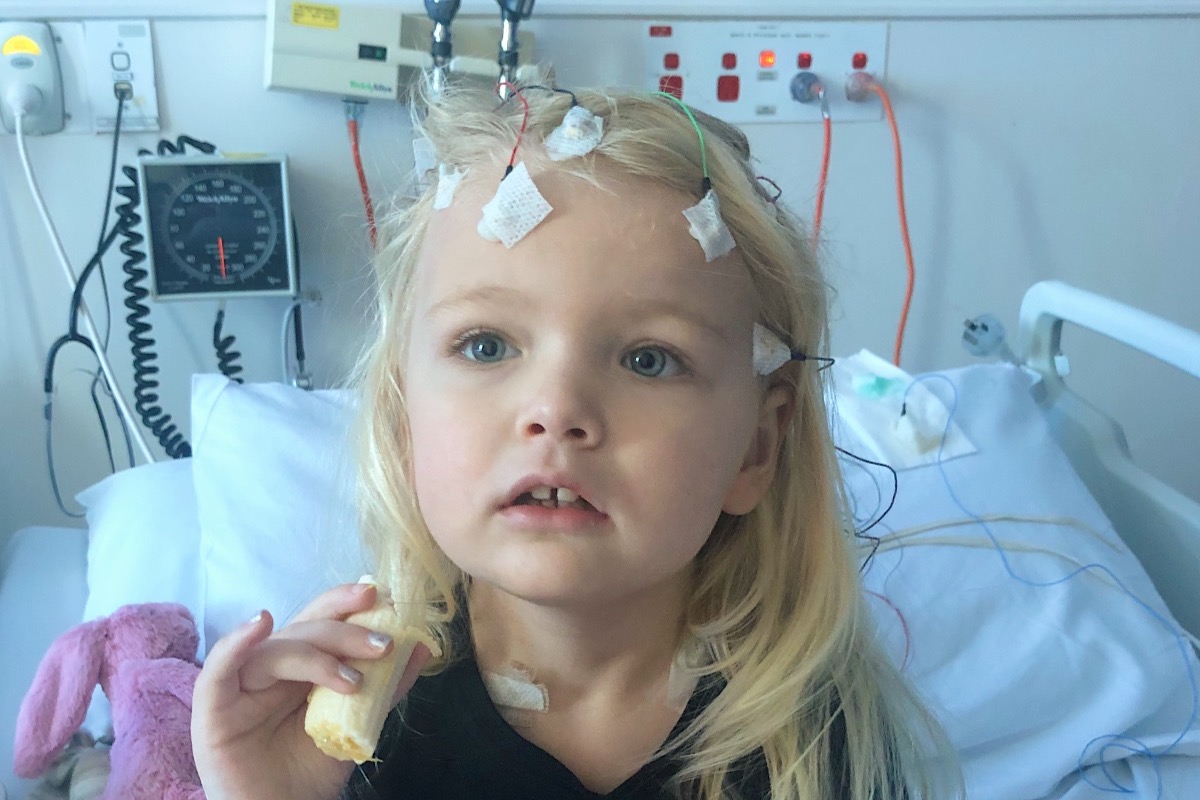 At this stage the radiation treatment has been suggested only to be a 'buying-time' mission as the this is an incurable and aggressive cancer.  We are however, desperate and committed to defyng the odds and being that medical miracle we have all been praying for.
We have been so fortunate to have the most incredible support network which has played a huge role in us being able to keep it together for Harper. Through this amazing network we have also had some incredible people research on our behalf and provide the most invaluable advice to ensure that no stone is left unturned for any treatment post radiation - no matter how far or impossible these options may be, we believe we will have access to whatever we may need.
We have the very best doctors in the country helping us and we are hoping that post radiation Harper might be the second child in Australia to trial a drug that has shown some positive results in adults with a similar diagnosis.
We have always known that Harper has had an incredible aura about her but this has been become even more apparent with how much her story has touched everyone we know (even those who we don't know)
Which brings us to this GoFundMe page. For those who know us, you will know we are not looking for a hand-out. It has taken some time for us to realise that this really is a journey that is going to take everything we have in us to get through. We have also realised that at some stage there is going to be a financial burden with Helena having to take indefinite leave from a job she has only recently started and myself trying to find a balance between work and commitments to Harper and her ongoing treatment.
We also understand and appreciate that everyone has a story and there is always a deserving charity or a worthwhile cause to contribute towards. However, we believe that Harper has touched so many people and after receiving so many requests to help and many, many comments of people in our community (Harper's Army) feeling helpless, we felt that this was a way anyone who wants to help, can do so in their own way.
Any funds raised will go towards various avenues, mainly every day expenses during this incredibly difficult and challenging time for our family and maintaining a life of adventure that Harper has enjoyed duirng her 3 short years. 
Just writing these words has been the toughest thing we have ever had to do.
We would like to take this opportunity to thank everyone for every thought, prayer, and well-wish of support. We would like to thank anyone in advance who contributes or has already contributed in some way to Harpers journey. We will endevour to thank you personally over the coming weeks. 
Ps, We did not want to set a numeral goal. 
Our motto is "bigger and stronger" and goal is TIME and HEALTH. Something money cannot buy. 
#prayforharps
Lee, Helena & Harper