Los Angeles is a deadly place for pedestrians. In the face of the city government's failure to make LA streets safe for all, Crosswalk Collective LA (CCLA) was formed in 2022 to paint crosswalks. As of today, CCLA has painted 6 crosswalks close to parks and schools.
On April 12, LADOT employees came across Crosswalk Collective LA as they were in the process of painting crosswalks at San Marino St. and South Serrano Ave. The LADOT employees called their superior, who in turn called LAPD. CCLA had originally planned to paint three crosswalks at this Koreatown location in order to create a safe path for children headed to the local elementary school. They were able to complete two of the crosswalks before LAPD forced them to stop. CCLA complied without resistance.
LAPD Street Services issued each member an administrative citation of $250. The next time, per the LAPD officer, the fine will be $500 per person; the time after that the fine will be $1,000 per person, and the fines will stay at $1,000 per person from there.
Crosswalk Collective LA's crosswalks cost them about $50 each (for about a gallon and a half of paint and a paint roller), but due to LADOT's choice to call LAPD this one is going to cost them $1,050. If you would like to help CCLA offset their fines, please contribute to the GoFundMe or share it with your friends and family. CCLA appreciates all the support from the community tremendously. 
The city doesn't keep us safe, so we keep us safe.  
PRESS
LAist: Angelenos Are Taking Street Safety Into Their Own Hands With DIY Crosswalks
NPR: A Secretive LA Group Has a New Mission: Paint Untouched Crosswalks
KTLA: Mystery Crosswalks Appear in East Hollywood
Streetsblog LA: Eyes on the Street: Do-It-Yourself Crosswalks In East Hollywood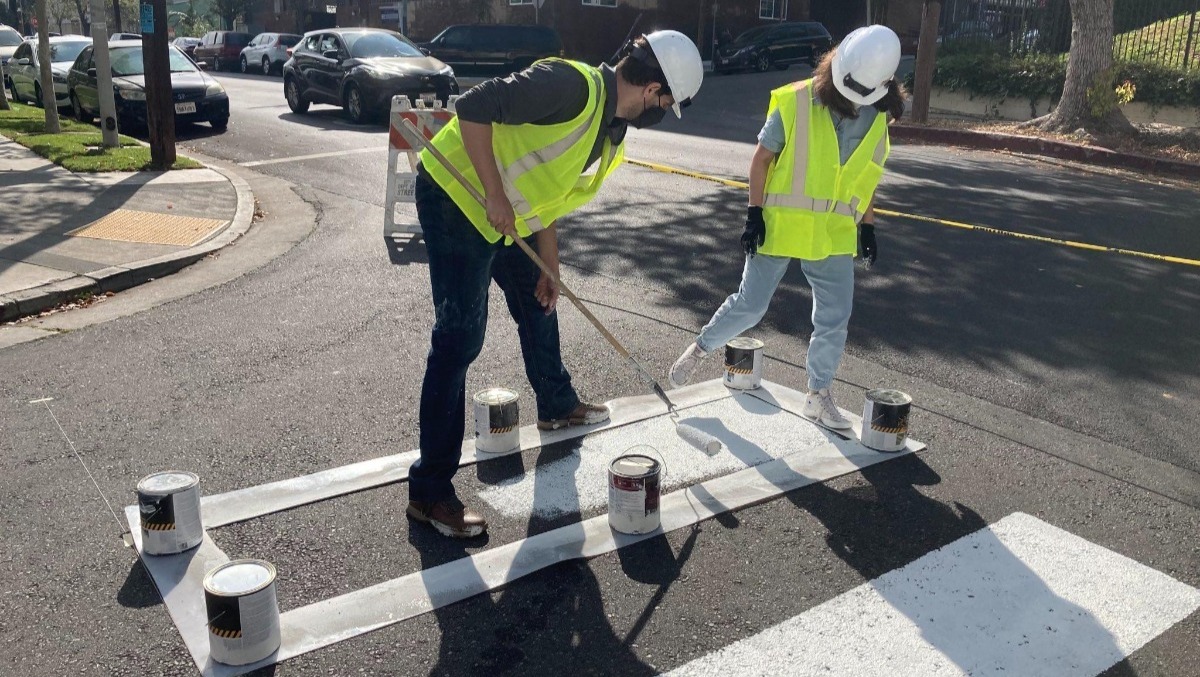 Organizer and beneficiary