Andrea & Kids' Move Nightmare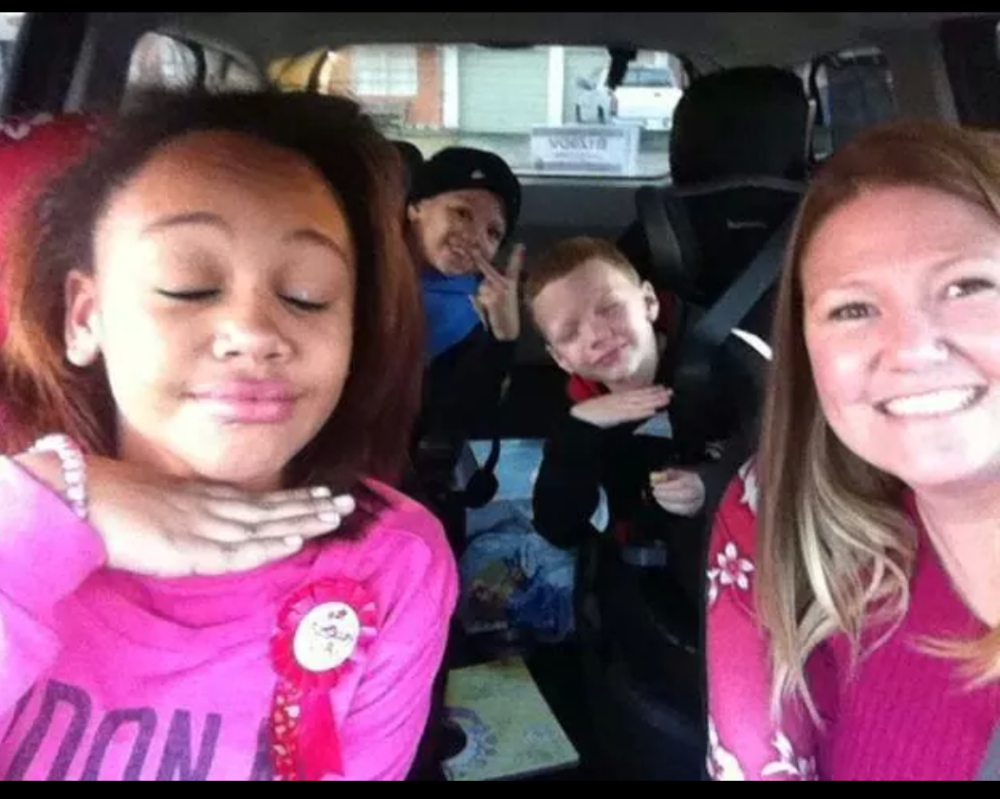 I'm sorry this is lengthy but I have to tell the whole story so you are able to fully understand. This is very hard and very humbling to be writing this. Asking for help is not something that comes easily to me. Especially financial help.  But, with this, I can't do it alone. I've gone through a long list of people in my life... family and friends are just unable to help.
Navy Vet & Single Mom 
Here is my story: 
My name is Andrea. I'm a single mom of a teenage daughter and 7 yr old twin boys.  In August 2012, I was retired early from the Navy at 15 yrs,  6 mo. The Navy decided a force reduction was needed. Over 3,000 mid-career sailors were chosen to 'not be retained' regardless of the active contracts in place. Most of us, were in it for the long haul. I was one of them.  I can't vouch for the other sailors, but for me, it's been a very long and bumpy road since.
I retired from my last duty station in Hawaii and was 'blessed' to be able to stay and work as a contractor for the Navy. Money was ok. But then in July 2013, the company I worked for decided to change the pay due to Obamacare. So with the major paycut, we literally up and moved to Texas within 3 wks to live with family who said they could accommodate me and my 3 kids. It didnt work out as smoothly as any one of us would have liked. Learning to live as a civilian without being surrounded by the military was also difficult. 


After living in Texas for only 6 months, in February I decided it was a good idea to be close to my ex-husband In Florida. Since I'd had my daughter with me while in the Navy, all over the world, it was only fair to be near her dad so that we both could have a hand in raising her. She was about to be in high school, so it was now or never. 


I started researching different moving options. From DIY moves to full-service moves. I researched the many companies and the government website about moving. When I planned the move, I thought I did well. Searching months ahead of time for movers, saving money and getting a head start at looking where we wanted to go. Lets just say I didn't do very well. Maybe because I didn't take a LOT of things into consideration because I was so used to the Navy doing it all for me after all those years…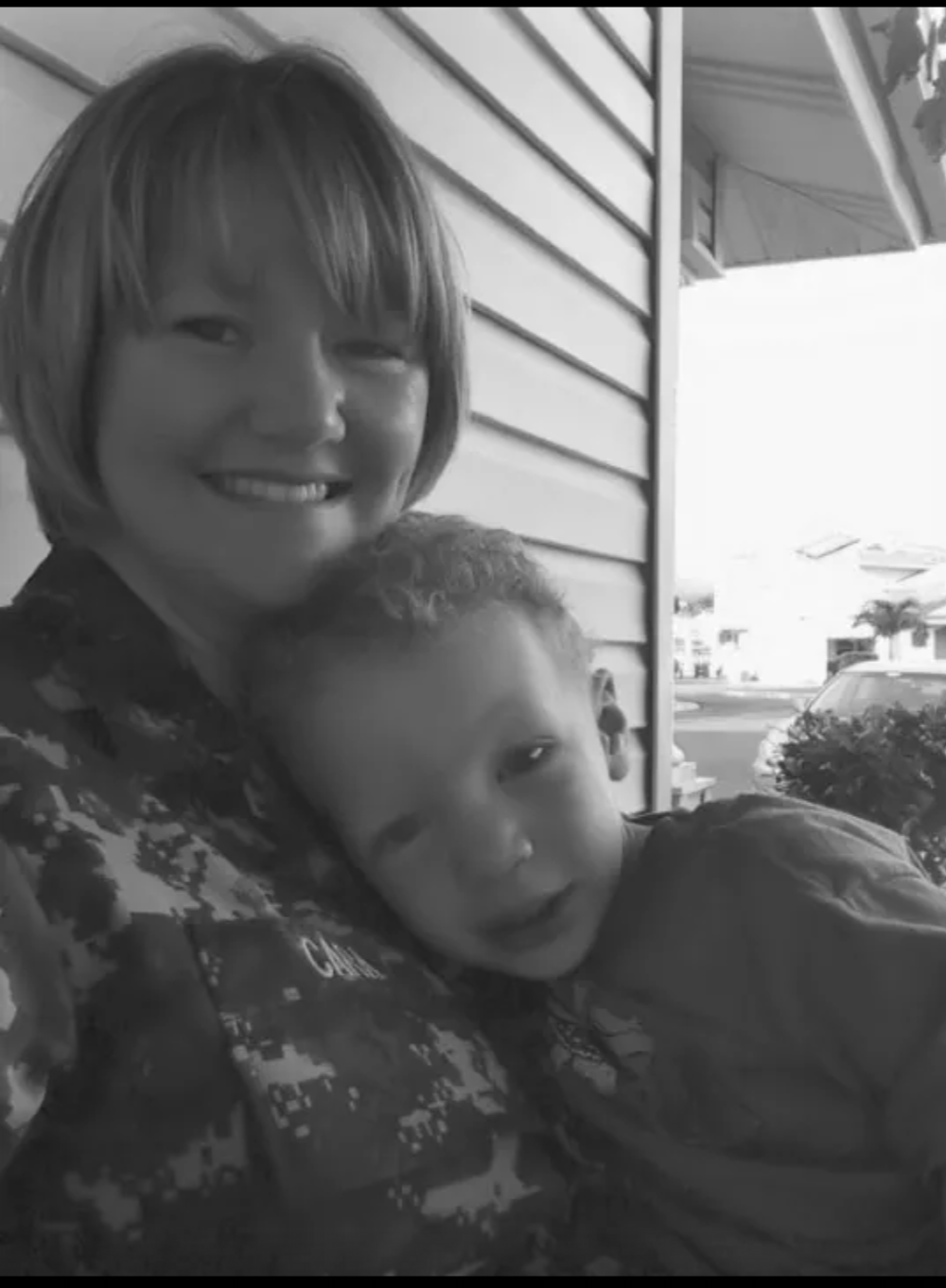 In March 2014, I inquired about moving in July. I gave a very extensive inventory.  I had just moved less than a year prior from Hawaii, so I knew exactly what I had. I knew the exact weight. Only thing new was a trampoline and a washer and dryer.
DB became my POC for the company I chose. I'd mentioned that I was retired from the Navy & new (aka naïve!) to moving in the 'civilian world'. I 'assumed' DB had my best interest at heart. I now know otherwise.
Even though I repeatedly asked for a binding estimate, for weight, he would only give me one for square footage.  DB eventually convinced me that sqft was the better deal. He then convinced me to take things off of the extensive inventory! Saying things like: "that's no problem", "don't worry about that, that's small". I explained not much had changed since my last move w/the Navy when I had less than 7,000 lbs. I asked numerous times about discounts because I was military and a full-time student. DB said print out the coupon and show it on the day of the move. I expressed my concerns and uncertainties with my move SEVERAL times via email & phone calls to DB. I was very nervous about this move! I repeatedly stated that I was worried because I didn't have much money & I didn't want to go over, because obviously I couldn't afford it. DB would call back, and reassure me everything was fine. Essentially he would minimize my concerns but said to call him anytime I had questions. 
When the movers came, first off there were about 10 guys. Why would they send 10 men if I didn't have much to move?? The guy surveying said I had WAY more than what I put on my inventory! That I didn't say I had a trampoline! My living room set was oversized! (Its normal size!) He said I didn't have ANY of the pieces of EACH bedroom set listed on the inventory!! (I was convinced by DB that the 'bed' option was "all inclusive"!) As well as other random items! Well DB lied. And I fell for it all. Despite doing extensive research for weeks before choosing this company!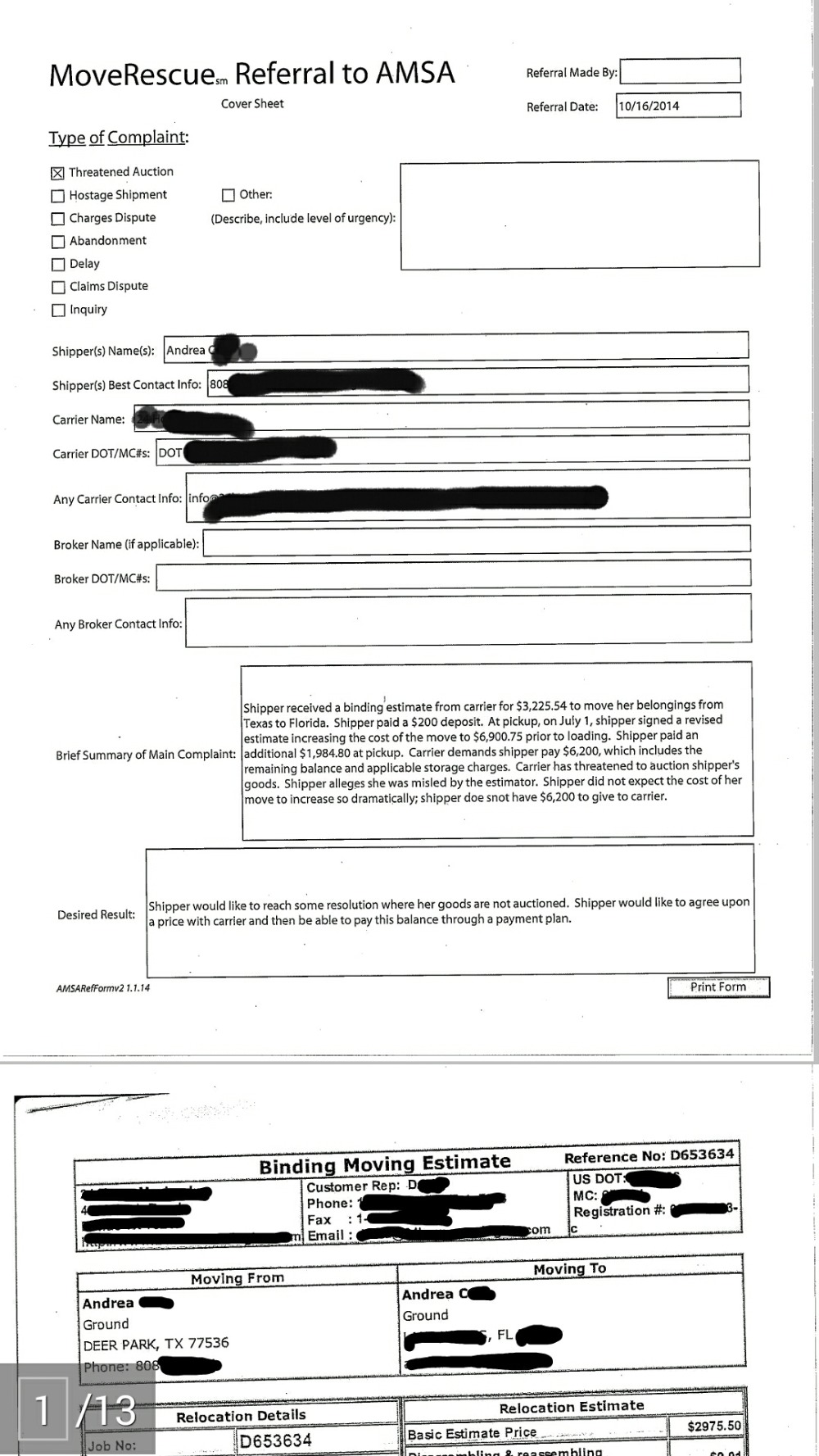 The lead said I had way more boxes than anticipated & they weren't the 'correct size' of 'medium'. The importance of having exactly 'medium sized boxes' was not explained to me. I used boxes from a fast food restaurant. He then gave me the new estimate, which was about double! I told him that there was no way I could pay that & didn't understand!!  I asked about the $250 discount I had asked DB numerous times about. The lead said he couldn't give it to me because I'd already received the 'discounted off season rate' and I was moving in the summertime. Which I was told by DB, that as long as I booked before the summer season rates started, it was no problem, and there was no change in the price. I was very upset by this time!!
I said I wanted to call DB to see why everything was so different than what I was quoted and why couldn't I receive my small $250 student/military discount?? To me, DB seemed nonchalant and didn't seem to understand why I was even calling! I was crying and very visibly upset and again said I didn't understand how the price DOUBLED!! I felt that he became very rude and condescending to me! Acting like I was the one in the wrong and why was I even calling him! Every other call w/him, DB was always VERY polite and accommodating to me all these months prior to my move! He then mentions that he is going to call his boss, to see what they can do for me. I NEVER HEARD from him again! I even called back several times! Nothing. I had to be out of the house in 1 day, and had no help, so I had no other option but to sign the new estimate! 
Since we didnt know exactly where we wanted to settle down at, I set up the free 30 day storage. Which originally it would not have been a problem. But because the new total was so high there was no way I could pay the new amount. They also require to pay in cash.  Its been months since my pickup, and I've accumulated about $2100 in storage and late fees. Over the months I tried getting help from my family. Tried getting a loan at my credit union, (twice!) but didn't qualify... Then I resorted to Internet loans for those with less than good credit.  After about the 5th loan, I realized that with each loan application and denial my credit was taking a major hit!! I then started asking friends. Close and not so close. 


The beginning of October, I was threatened via email with auction unless I paid because I was too far behind.  I had to pay the storage and late fees, which is about 4 months worth, via direct deposit. Those fees have to be paid before they will even arrange for delivery. Which neither I have. 
I filed a complaint w/American Moving and Storage Assoc. (AMSA) on @ Oct 9 about the movers 'bait and switch' tactics. The movers reply was to take off @ $900 in fees.  Since they responded to the complaint, AMSA said their is nothing else they could do for me.
I then submitted a complaint to the Dallas BBB. I didn't get the email saying the company replied, until after the 5 days I had to respond. It was sitting in my spam folder. The company's response was the same as with AMSA: to take off approximately $900 in fees. In short, they were doing me a favor because ultimately it was my responsibility (and fault) because I signed the new contract.
Which I can't deny.
If they had honored the original price that I was given (or even thereabouts) then I would've been able to pay them the remaining balance! And we wouldn't be living in an empty house with 4 outside chairs, and 2 plastic tables, 3.5 months later!
So, here I am coming to you. Very humiliating to have to expose my private life. Very humbling to have to ask for financial help, to say the least. I have no pride left. Its not just about my furniture. Its about our entire lives! The movers have everything from our winter clothes, shoes, my boys' toys to pots and pans, electronics, linens, food even! Obviously all of the furniture but most importantly pictures, cards, the kids' births! Every memento from my childhood!!! Things from my mom who passed away in 2011. All of my service records and uniforms and every little thing in between that I cherish from my service! But, not having furniture is starting to take a toll on us. And just this past week, neither air mattress stays inflated despite patching. So we just sleep on the floor. I think its because we have used them for an extended period of time. We only have 3 blankets between the 4 of us and its getting cold. I don't have the extra money right now to buy the little things I used to take for granted. 


Thank you so much for reading! I come with a heavy heart to ask for help. I've always struggled financially, since my twins were born but I've always managed to make it. Just barely, but I still considered it a win. This time, I can't do it alone. 


Thank you from the bottom of my heart for your help. I know my kids would, too if they knew I was writing this.... 

Organizer
Andrea Cara 
Organizer
Wesley Chapel, FL
#1 fundraising platform

More people start fundraisers on GoFundMe than on any other platform. Learn more

GoFundMe Guarantee

In the rare case something isn't right, we will work with you to determine if misuse occurred. Learn more

Expert advice

Contact us with your questions and we'll answer, day or night. Learn more