A new platform to #GrowWWOOF
For further details and to make your contribution please visit wwoof.net/donate.

If you'd like to donate via PayPal: http://bit.ly/grow-wwoof - thanks!! 

So many of us have reconnected with the land through WWOOFing. It's been 50 years since the movement started, growing from a little group in the 70s to a worldwide community of hundreds of thousands of people.

More than ever, in a time of ecological awareness, WWOOF is a way for future generations to learn how to farm the land in a sustainable way.

To celebrate this WWOOF life, and to continue the adventure, we now need to enter into a new era :)



Our project

We want to make it easier for everyone to discover sustainable farming methods all over the world. This is why we are creating a worldwide common WWOOF platform with a unified database for all countries. With a unique profile across countries, members of our community will be able to interact with each other internationally.

On the new common WWOOF platform WWOOFers will have just one profile in all countries participating in this project. It will be simpler than ever to go WWOOFing around the world, meet new like-minded friends and share knowledge with farmers. 
 
A common WWOOF platform will also facilitate interaction between host farmers in different countries. Hosts will be able to get in touch and to exchange knowledge with each other worldwide.

Who we are

WorldWide Opportunities on Organic Farms is a worldwide movement linking visitors with organic farmers and growers to promote cultural and educational experiences based on trust and non-monetary exchange thereby helping to build a sustainable global community.

Since 1971 national WWOOF organisations have been on a mission in their respective countries to educate people through hands-on and inspiring cultural exchanges, while supporting local farmers who are feeding their communities and training the next generation.

From the beginning, national WWOOF organisations have sprung up and grown  individually in more and more countries.

We are now planning to unify the movement and build a global WWOOF network.



Federation of WWOOF Organisations

The Federation of WWOOF Organisations (FoWO) is a non-profit entity that acts as the umbrella body for WWOOF national groups around the world to come together and co-operate.

Our mission is to unite, promote, protect and support the WWOOF movement around the world. 

Since 2012, FoWO has been actively cooperating in order to strengthen the community and to protect the core values of this movement. 

But now we want to take this cooperation a step further. Our goal is to develop a new international WWOOF platform to continue promoting practical education on organic farms and to enable all members to become part of a truly global community.



Our team

Pedro from France, Chemi from Spain, Laura from Germany, Tori from USA... Our IT team is made of hosts and former WWOOFers from several countries. They are ready to start working on this project. But we need your help to build this nice easy tool for the whole community. 

Your contribution counts

So many of us had a WWOOFing experience at least once in our life. If we all give a small amount, we can achieve our goal to build the first common WWOOF platform which will allow interaction between different countries. 

With your help, we can make this a reality in 2021.

How will WWOOF use the funds?

The Federation of WWOOF Organizations is a nonprofit organization with limited revenue. Technology has been constantly evolving, making it more and more expensive over time to keep up with the needs of our members. 

Our overall target is 100,000 GBP. This will enable us to fund a team of developers and designers to build the new platform within 12 months. 

If we get 50,000 GBP, we will be able to build that same platform with a single developer in about 18-24 months.

If we get 30,000 GBP or less, we will be able to build the foundation of the new platform, then use national organization's revenue to build additional features over time.

Which countries will benefit from this new platform?

The Federation of WWOOF Organizations includes the following national organizations: Austria, Bangladesh, Belgium, Canada, Chile, Czech Republic, Denmark, Estonia, Finland, Germany, Greece, Hungary, India, Ireland, Italy, Netherlands, Norway, Philippines, Portugal, Serbia, Slovenia, Spain, Sweden, Switzerland, Togo, Turkey, UK, USA, as well as the 60+ countries of WWOOF Independents.

Where to find us: https://wwoof.net 

Federation of WWOOF Organisations
c/o Slade & Cooper, Green Fish Resource
Ct, 46-50 Oldham Street
Manchester GM M4 1LE
United Kingdom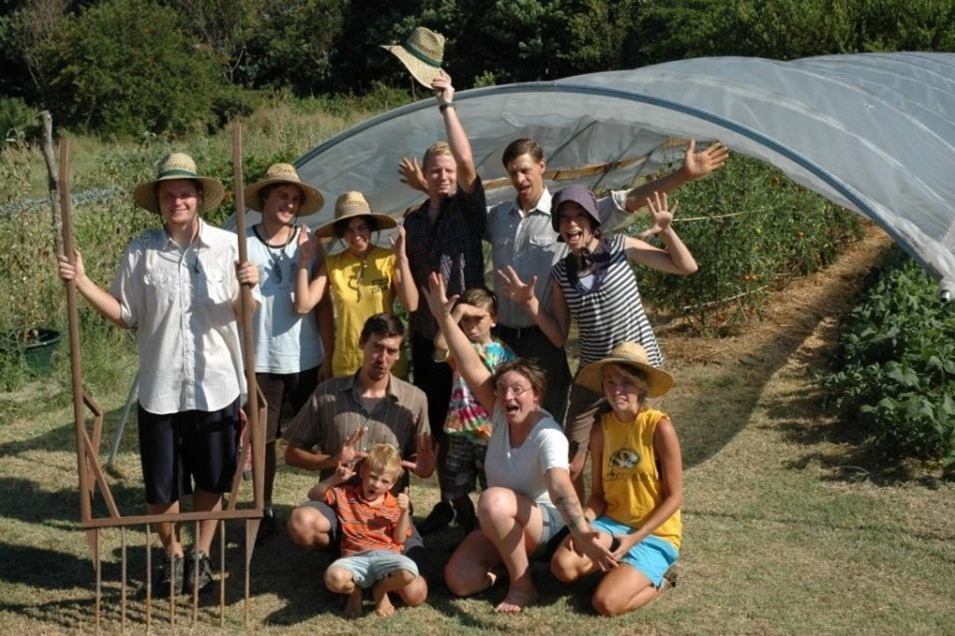 Fundraising team: WWOOF Fundraising Team (15)
Federation of WWOOF Organisations
Organiser
Raised £3,507 from 126 donations
WWOOF Italia
Team member
Raised £3,784 from 149 donations
WWOOF France
Team member
Raised £2,265 from 113 donations
WWOOF Canada
Team member
Raised £903 from 37 donations
WWOOF Germany
Team member
Raised £676 from 29 donations
See all