Father's Fight for Guardianship of Disabled Son




Suzi Shaffer loved all her grandchildren but she had a special place in her heart for her grandson Luke and his special needs. 

Luke and Nana spent each Sunday video chatting on the phone. Although Luke could not communicate, he always had a huge smile on his face as soon as he saw Nana's face and heard her voice.  

It is her wishes, that in lieu of flowers, that any memorial contributions be made to this fund.

She will be sadly missed.






For legal reasons, I will only Todd's son's initials and all pictures will have his face blurred out.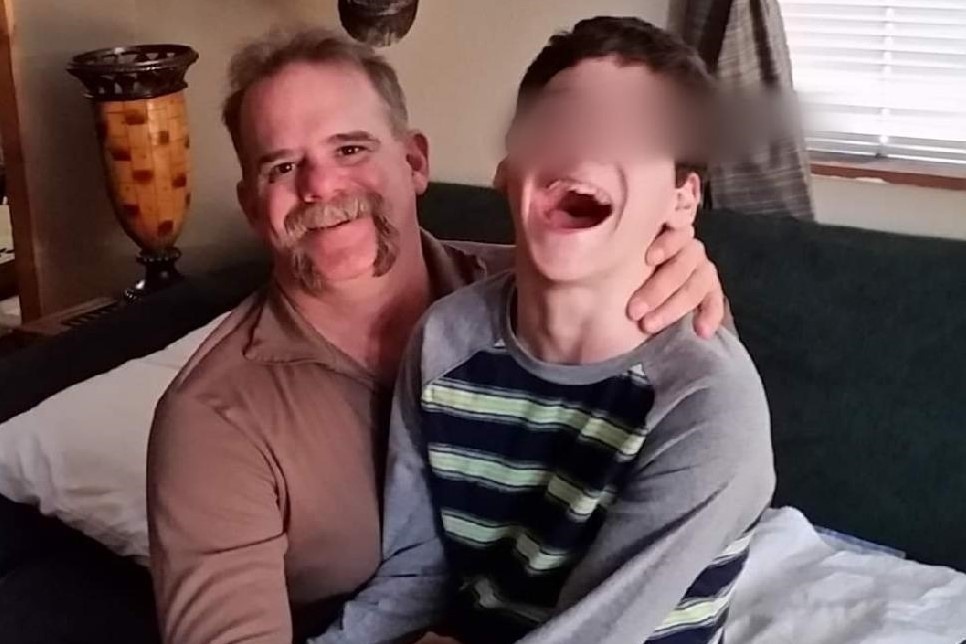 Todd is seeking full guardianship of his son, LBS.  Now 18 and an incapacitated adult, a guardian needs to be named.  Mom is also seeking full guardianship.  Mediation was held Aug 22, 2018 but after 4 hrs the mediator called it an impasse.  LBS was assigned a GAL and an attorney when Todd petitioned for full guardianship in May 2018.  After mediation was declared an impasse, the GAL and LBS' attorney had an emergency hearing on Aug 24, 2018 in court and the judge appointed a 3rd party temporary  guardian.
This legal battle has accumulated excessive attorney fees and Todd  needs to raise funds by pre trial on March 26, 2019
Todd requested a hearing because once LBS turned 18 in July 2018, his mother refused to let LBS's dad, Todd, have visits with him. She stated that since the child custody agreement ceased when LBS turned 18, she did not need to let his dad see him any longer. Keeping in mind that Todd has had visitation rights with his son since 2005, and now all of a sudden dad is no longer showing up.  Todd tried to reason with mom that this was not good for LBS to just have dad stop spending time with him, but mom took it upon herself to withhold the son from his father.  Even after the temp guardian was assigned and the temp guardian said Todd could visit with LBS
as he had been every Sunday, Mom still refused.  Todd had to go back to court Dec 10, 2018 to request his visitation rights, which he was awarded.
Guardianship Trial -
Pre trial is March 26, 2019
Trial is set for April 3 and April 4, 2019 - This was continued
   New Trial Date   Aug 27 - 28, 2019 
Todd would appreciate any donations that will help him with his attorney fees. Todd has already paid $3839.00, but the charges are accumulating very quickly as Todd prepares for the trial.
Based on the balance owed and the charges yet to be billed, Todd needs help to raise $10,000. This would pay off the existing balance owed and the trial fees.
LBS was born in 2000. He was deprived of oxygen for 10 minutes resulting in severe Cerebral Palsy.  LBS is a 100% incapacitated adult.  He requires 24hr care, is non-communicative, can only eat pureed foods which must be fed to him, fluids are received thru a G-tube,  he requires a wheelchair since he cannot walk.
LBS does have a beautiful smile, we can see that he understands when you talk to him, for example I will tell LBS his dad went outside, and LBS will look right to the door. 
For 12 years I have been with Todd and LBS, and watched this father and son relationship.  Todd was never married to LBS' mother, they lived as a family from 2000 – 2005, then Todd moved out of the home but he was always involved with his son.  Todd initiated the custody agreement so that he could insure that he would always have the right to see his son. He won that agreement in 2005 and had visitation rights from 2005 – SON'S 18TH BIRTHDAY IN 2018. In this custody agreement, mom had custodial and legal custody, dad had joint physical custody. Mom was instructed to keep dad informed of the things as it related to their son.  Mom did keep dad informed, but what was discovered was that the information she shared was incomplete, inaccurate, made up, or blamed everyone else.
  In 2012, mom wanted to move to CA from Idaho.  Todd counter petitioned and requested that they could not move  and at this time Todd also asked for joint legal custody.   Through all the testimonies given, the judge awarded Todd his requests; mom could not move more than 100 miles from Todd, the judge also stated that since she did not share information as she had been instructed in 2005, the judge awarded Todd joint legal custody so that Todd could communicate with LBS' medical doctors, PT/OT/Speech therapists, etc.
Todd immediately took his legal paperwork to all of LBS' providers and requested the records.  What was discovered was that, mom was making up reasons why LBS was not in therapy, why LBS was not using his communication device, why caregivers were constantly fired. Todd got the facts.  It was soon obvious that mom as Luke's decision maker was not focusing on Luke's needs. She blamed everyone on why Luke was  not progressing in therapy, etc.
For example:  
1.       Exposure to the communication device began in 2009. Trialed a couple of models, notes state LBS making progress but limited since mom doesn't always bring the device.  12/2009 Left that Speech therapist and went to a new one 2/2011.  Started all over with the communication device,  notes reflect that mom complained that the "device is glitchy", mom was to communicate to device rep but mom never communicated, therapist put in the call.  Last appointment at this therapist 4/2011. Moved to another therapist 1/2014.  Start over again..working on a trial device.   May 2014 therapist wrote an order for purchase of the communication device determined to best fit LBS , mom received the device 2/2015 and brought it to therapy 3/2015 but she had never taken it out of the bag at home. Notes show positive progress by LBS using the device but speech therapy notes terminated 5/2015.  Although Todd had asked that the device accompany LBS when Todd has him, mom refused to send the device.  Since 2015 till present day, LBS' communication opportunity to the world has been withheld by his mother through her neglect in not supporting on going speech therapy.
2.      LBS has Dysphagia .. difficulty swallowing making him susceptible to aspiration pneumonia. Despite medical professional recommendations to have a swallow study  done dating back to 2009 by speech therapist  and as recent as 1/2017 by his neurologist and the urgent care doctors' diagnosis the LBS had aspiration pneumonia in 9/2017, mom has refused. Her documented reason " We know what it will say". Mom feeds LBS by mouth laying down on the floor despite professionals advising her that this is wrong and puts  LBS at risk of aspiration.  Todd feeds  LBS in his chair in an upright position. Mom refuses to have a swallow test done because "he had one when he was six."  It is now 16 yrs later and it should be performed again to determine if LBS's feeding practices are meeting his needs now.
3.      Nutritionist reports- once again records show LBS nutritionist has not been a constant in his care plan.  Records indicate that a nutritionist came back on board in 2015.  Records indicate that he has gone without this service for several years prior to 2015.  Mom communicates everything as it relates to what she is feeding, how often he is fed, how much fluid he gets, what foods are fed.  After reading the notes and then comparing that to receipts provided to the trustee, it is evident that mom is not preparing the high caloric foods as recommended but focusing meals around fast food and restaurant meals. Although high caloric protein fortified liquid supplements  have been prescribed, mom stops using them because there is always a problem ; ie too thick for G tube, doesn't like it (although he can't taste it going in the G tube)
Mom never calls to advise of an issue, she waits till the next visit which is typically 30 days. Hence, LBS is not getting the extra caloric intake that was prescribed. 
4.    PT/OT-  on again off again therapy. Most recent records are that mom stopped PT/OT in July 2016.  No reason for this. Through a court hearing in 2/2018 , judge ordered that LBS is to get back in therapy. Mom called therapy in March 2018, told them he would be back but never scheduled a start date. It was her attempt to satisfy the court. LBS finally went back in PT/OT in June 2018. In late Aug 2018, Todd showed up to participate in a session, mom told therapist Todd could not be there but therapist told mom that unless she could provide paperwork stating that Todd could not be there, Todd was allowed to participate.  First week of Sept 2018, mom pulled Luke from therapy. Claiming that they weren't helping LBS and that the MNRI therapy program they were following was not approved and was experimental. LBS had been a client of these therapists on again off again for over 10 yrs.  Todd felt that mom pulled him due to the fact that they would not refuse Todd from participating. LBS is still not in therapy.
5.     Aquatics therapy – all professionals recommend this therapy for LBS. Todd got a referral from the doctor and asked mom if she would make sure he got to the pool.  They are only open M-F and Todd was working. Mom said No, she would not take him.  Since LBS has a caregiver, Todd suggested that they caretaker take him to the therapy. Still mom refused.
Todd put a 12x24ft pool in his yard that LBS is in every day that Todd has him during the pool season.  Todd  bear hugs LBS from behind and LBS just takes off  moving those legs like he is walking. He loves it and it is great mobility exercise.   LBS used to use his Gait trainer but once again mom has not supported this  so LBS has not had any leg muscle therapy other than the time he spends with his dad, Todd, in the pool.
Todd's story is very long but I want to highlight the recent events that validate even more why Todd is fighting for full guardianship of his son.  LBS has been awarded disability benefits through the state of Idaho which includes services such as a care coordinator, caregivers, day outing opportunities to encourage LBS' time of independence, great and exciting things for LBS to experience individuality and expose him to spending time with others. LBS was even signed up to go to the Tim Tebow  prom event in Feb 2019, but his mom would not take him. I believe her reason was there was no place to park. Todd told LBS's care coordinator that he would take his son, but since it was on a Saturday and Todd only  has visitation on Sunday he was not allowed to take him.
Even though the court has appointed a temp guardian, mom is non-cooperative with anything that is put in place to benefit LBS. She refuses everything; she will not work with anyone. 
You know the saying, 'Possession is 9/10ths..'  The team that the temp guardian put in place is refusing to work with LBS as long as his mom continues to be non-supportive and combative to everyone. Mom is even going as far as writing up complaints on the temp guardian, complaints on the Health & Welfare disability assessment team, calling the police on Todd claiming abuse because LBS had a scratch on his chest.  The sheriff informed Todd that he believes mom is using the police to build a case against him, the sheriff stated that he has noted this in the incident report he filed.  Mom does everything but secure the things that Luke needs as it relates to his therapy, socialization, communication, etc.  If she does not get guardianship, mom will lose her financial support. LBS's disability funds pay for all the living expenses and rent  which she has received the benefit of since  Todd left the home in 2005. While Todd lived in the home, Todd paid all the housing and food expenses. Her loss of guardianship takes all these funds away.
Please help Todd with his legal fees as he fights to gain guardianship of his son. Todd has a great plan for LBS and has spoken to the team that the temp guardian put in place and they are an amazing team focused on LBS and his needs and socialization in our community.  Todd had been told by LBS's mom for so many years that "no one knows what they are doing", "there are no resources here", "no one wants to help".  Fact is, there a great resources, great people but mom has refused all of it.
Todd is a great father and advocate for LBS.
Thank you all for reading Todd's story.
All donations are appreciated.
Pictures of Todd and LBS enjoying their time together.   Oh and Nana came to visit from PA!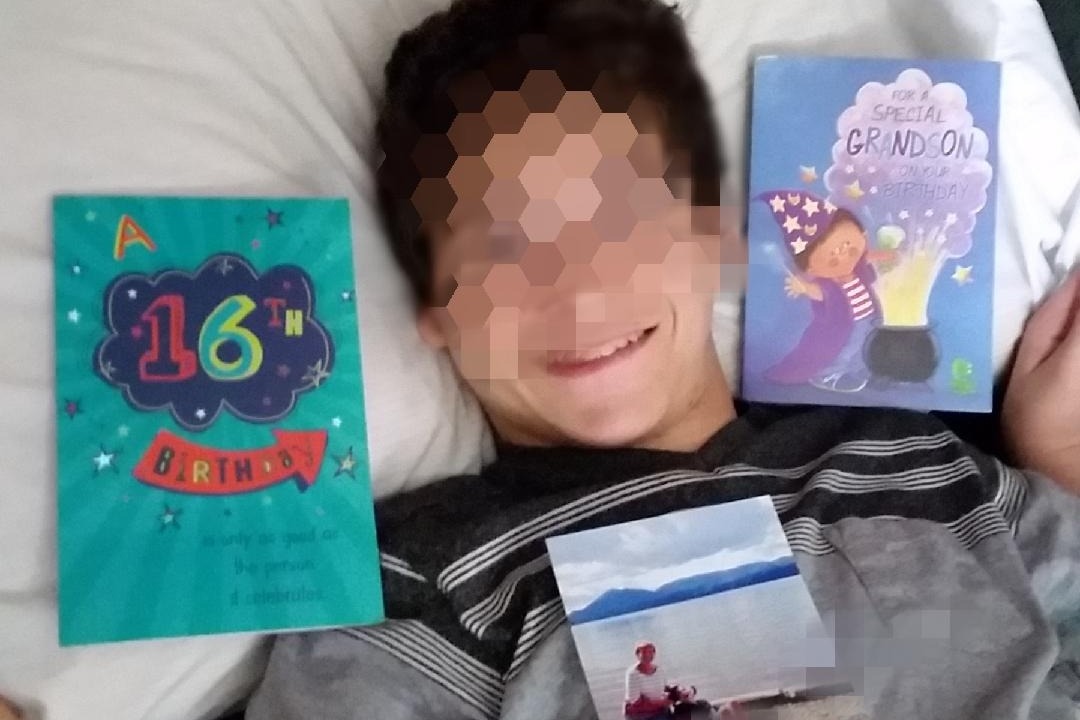 Donations

Organizer
#1 fundraising platform

People have raised more money on GoFundMe than anywhere else. Learn more

GoFundMe Guarantee

In the rare case that something isn't right, we will refund your donation. Learn more

Expert advice, 24/7

Contact us with your questions and we'll answer, day or night. Learn more