Supporting entrepreneurs in Gaza
About Gaza Sky Geeks
Google for Entrepreneurs founded Gaza Sky Geeks in 2011 to build a startup movement in a frontier market with strong potential. Gaza has a high density of well-educated, technically-savvy, and eager young professionals who are seeking exposure to global markets for their skills and talent. Gaza Sky Geeks runs a popular co-working space, conducts active outreach, and creates the conditions for a vibrant community to nurture innovation. Gaza Sky Geeks is one of the main organizers of Startup Weekend Gaza.
 In 2013, the Gaza Sky Geeks accelerator began connecting top startup teams to global resources to transform Gaza's most talented graduates into the Middle East's business leaders. Gaza Sky Geeks has attracted investors from around the world to put much-needed resources into local startups. International investors and experts work with Gaza Sky Geeks to provide them with knowledge, mentorship, and networks.
In September 2016, Elizabeth Shassere and Laura Bennett will be travelling to Gaza to mentor startup teams competing for a place on the Gaza Sky Geeks accelerator. This weeklong Bootcamp will get teams startup-ready. Elizabeth and Laura will be part of a group of local and international mentors leading sessions on topics such as marketing, problem/product/market fit, leadership and management, business models, customer development, building teams, and much more.
Both Elizabeth and Laura are integral members of the tech community in the North of England, in particular, Sheffield, Leeds and Manchester. They see tech as an enabler to increase the reach and impact of businesses and social ventures, and are passionate about the potential of entrepreneurship to effect change in the world, especially in disadvantaged communities.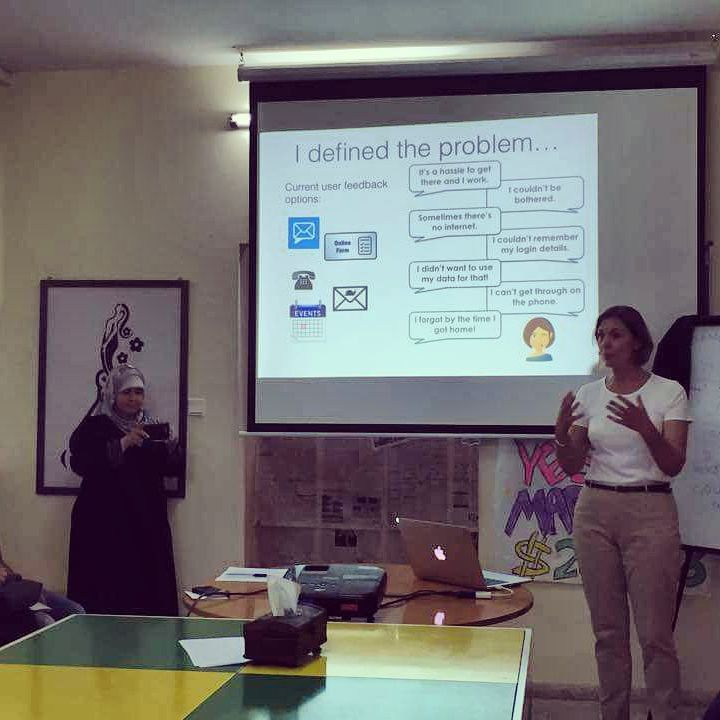 The costs involved
Gaza Sky Geeks is a not-for-profit organisation, and they rely on international volunteers to fund their way to take part as mentors. Due to the uncertain and risky environment of Gaza, and the associated restrictions on travel, all flights and accommodation are particularly costly. Gaza Sky Geeks also rely on visitors to bring in much-needed equipment and materials, creating an additional cost for baggage and travel.
We are fundraising to cover the following costs associated with our trip:
Return flights UK - Tel Aviv - £2000
Due to the uncertain environment, we are required to get fully refundable and changeable tickets.
Accommodation in Jerusalem (2 nights) - £400
We will be required to spend two nights in Jerusalem, either side of travelling to Gaza.
Accommodation in Gaza (5 nights) - £1000
Due to security risks, accommodation for international visitors in Gaza is particularly costly.
Excess baggage fees - £200
GSG relies on international visitors to bring in essential items for the accelerator programme.
Living expenses and sundries in Gaza - £400
Lunch, dinner, supplies & materials
(These figures are for our combined costs and are based on the pre-trip information sent to us by Gaza Sky Geeks, as well as our own research. Any additional funding above our costs will go directly to Gaza Sky Geeks to fund their future programmes.)
All additional funding raised will go towards purchasing much-needed equipment such as solar chargers, battery packs, USB sticks, smartphones, tablets, Raspberry Pi, books.


Due to restrictions on trade, travel, and imports, the entrepreneurs in Gaza rely on visitors to bring them much-needed equipment. Specifically, we are looking for:
- Battery packs, solar cell phone chargers, USB sticks
- Hardware (e.g., smartphones/tablets, arduino kits, raspberry pi)
- Books about tech / startups / business
Also, any company branded items are always very well received! Have you got a stockpile of stickers or notebooks or pens with your logo on it? Any branded tee-shirts? All is very welcome!

Seeking Your Support for Gaza Sky Geeks - a note from Elizabeth and Laura
"We are both are passionate advocates for advancing opportunities in entrepreneurship for communities with limited opportunities, and we are therefore committed to paying our way to get to Gaza. We would be extremely grateful for any sponsorship or individual donations to help us get there. Gaza Sky Geeks consider international mentors' time as a considerable donation, as their expertise, mentoring, and networks can make a significant difference to the success of the programme itself and the startup teams. Therefore, in effect any funding that we raise is a donation towards Gaza Sky Geeks."
"If any business would like to consider sponsoring our trip, we would be delighted to discuss how we can make the best use of our time in Gaza to create useful connections for you and raise your profile in the Middle East."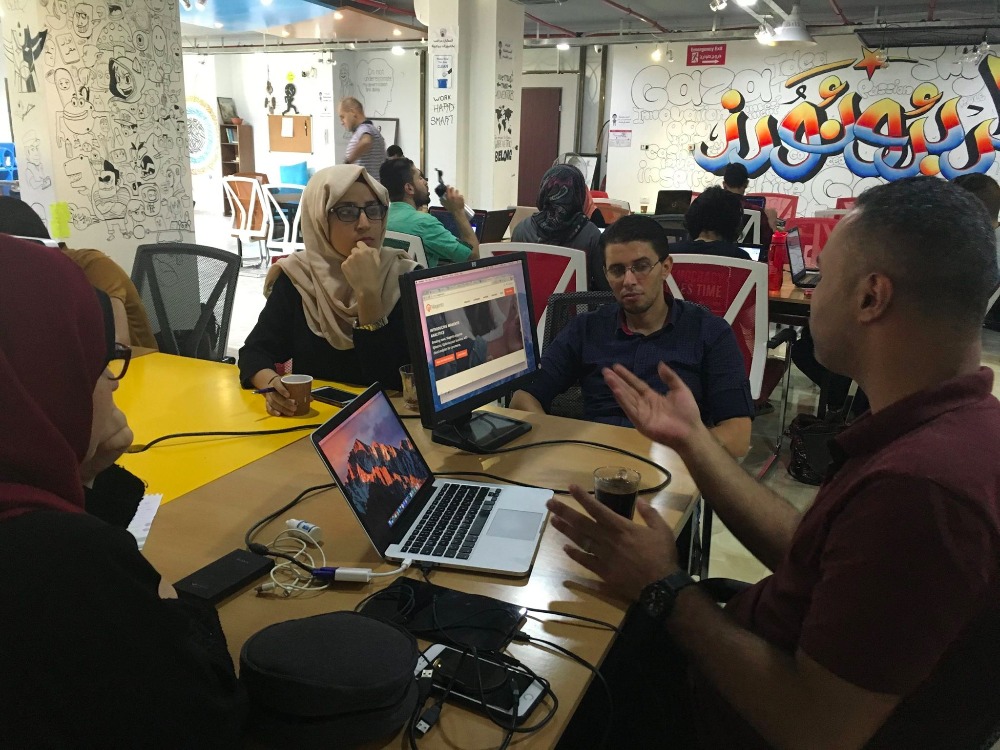 About Elizabeth and Laura
Elizabeth is currently scaling and growing her first company,
Textocracy
. She worked for 20 years in leadership and management positions in the public sector in public health, and has learned a great deal about building a startup since leaving that career and doing it herself. She volunteers with her local
Startup Weekend Sheffield
 team, and has been a part of the
Dotforge Social Impact Accelerator
 as a participant and then as a contributor. Textocracy is one of the winners of Unltd's Big Venture Challenge, a 12-month programme that supports promising startups ready for high-growth and scalability. Elizabeth volunteered last year at Gaza Sky Geeks, first at their Startup Weekend Gaza, then as a visiting mentor in the accelerator. She is delighted to be returning to Gaza and working with the incredibly talented and highly motivated teams there.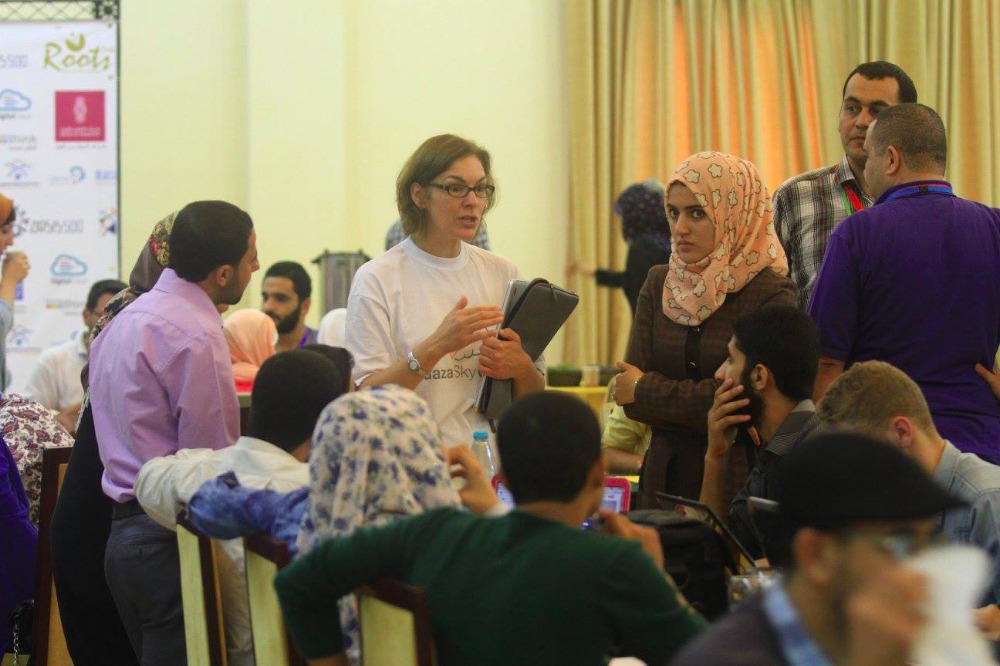 Laura is Programme Lead for
Founders' Network
 at
Tech North
, a UK-government funded organisation that supports and promotes the tech sector across the North of England. Laura designed and is running the eight-month Founders' Network programme, providing access to top quality accelerator-style learning, and fostering the conditions for a vibrant and supportive ecosystem across the region. Laura's educational and professional background is in international development, fair trade, and social enterprise. She lived for 3.5 years in rural Peru where she was Operations Director for a fair trade social enterprise facilitating access to international markets for indigenous women's weaving and knitting cooperatives. She has acted as a mentor for
Startup Weekend Sheffield
, has run workshops on social enterprise, customer development, and business model canvas for the University of Sheffield, and most recently was a 121 mentor for a cohort of South Korean MBA students who are building social enterprises as part of their course. Laura spent 10 days in the West Bank in April and was fortunate to introduced to the startup scene in Ramallah. She is excited at the opportunity to get to know Gaza and meet more Palestinian entrepreneurs.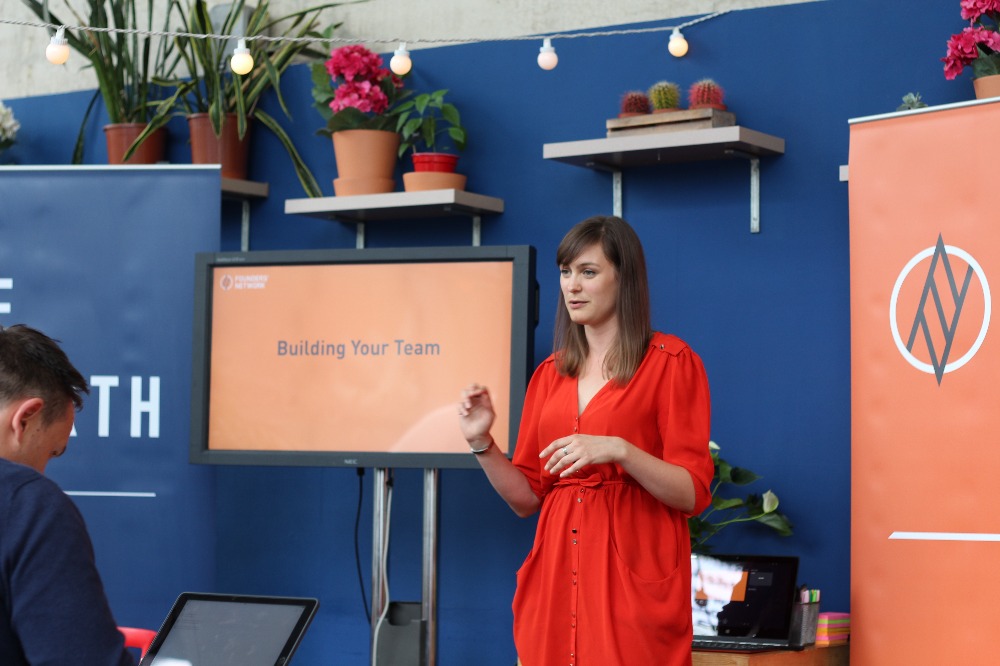 Gaza & the MENA region (Middle East North Africa)
The population of the MENA region at its least extent is considered to be around 381 million people, about 6% of the total world population. The rise of the middle class in emerging economies such as the MENA region is considered a key driver for global economic growth. Consumers in the MENA region are hungry for the latest tech innovations, and their demands are not currently being met by supply. Frontier markets are where any forward-thinking and ambitious company should be focussing its efforts.
Gaza itself has a population of 1.8 million. Many of these are young people who are highly educated but with very limited opportunities for employment due to the restrictions on markets and travel. Urban unemployment is estimated at over 50 percent in the Gaza Strip, over 70% for young people. The untapped potential of young tech-savvy entrepreneurs is huge.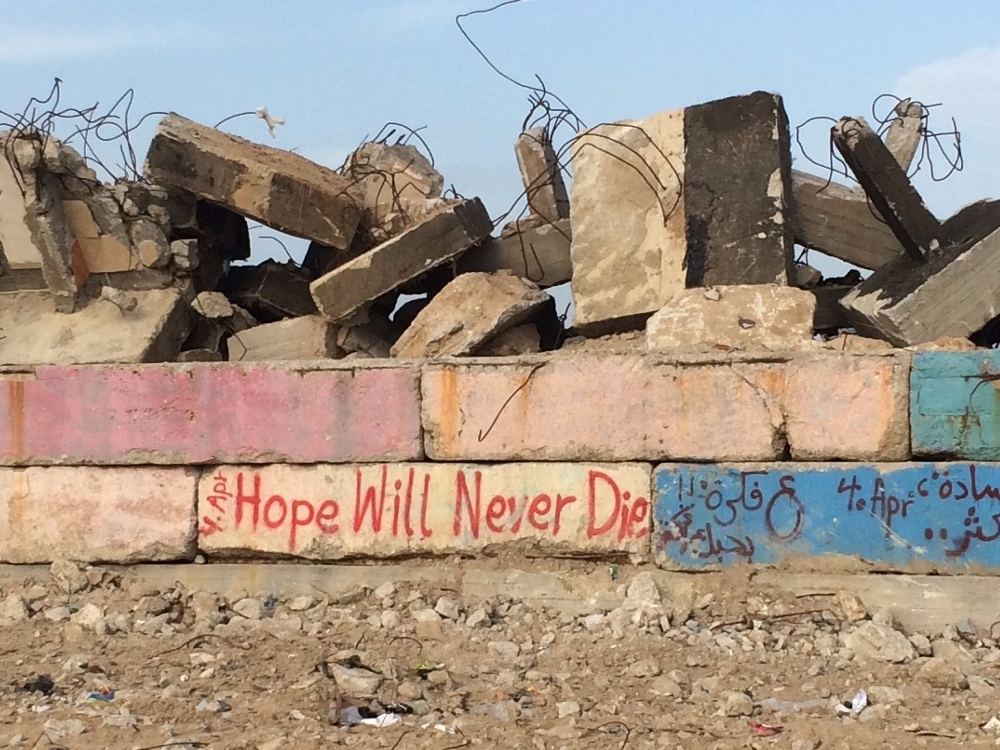 Become the first supporter
Your donation matters
Organizer
Laura Bennett
Organizer
England