Hi there! We are a nonprofit organization called ARK Project Now, which aims to make the world a better place, one Act of Random Kindness at a time. Over the past three years, we have packed up our RV and embarked on five national tours dedicated to spreading kindness all over the country. Currently, our crew is on a college tour and stopping at ten different universities to document kindness and tell stories of hope and inspiration.
When we arrived at Florida State, we heard about a remarkable young man named Ronny Ahmed, and we were immediately inspired to tell his story:
On November 20th 2014, Ronny Ahmed, a biomedical engineering student, was tragically shot three times in front of Strozier Library on FSU's campus. He was critically injured, taken to Tallahassee Memorial Hospital, and immediately placed in ICU. He was the first student shot in the incident but, despite his wounds, was able to alert authorities in time for them to subdue his attacker. Ronny sustained a serious injury to his spinal cord in addition to his arm and chest; he has been paralyzed from the waist down. Unfortunately, he is not expected to walk again.
Ever since the shooting, which occurred more than a year ago, Ronny has struggled to perform the menial, everyday tasks that many of us take for granted. One particular daily challenge that Ronny faces is showering. The shower in his home is not wheelchair accessible, so in order to use it, he has to prop himself up onto a separate chair using his upper body, which is extremely tedious, and he has even fallen and hurt himself several times during the process.
Our goal is to raise the money needed to finally make Ronny's shower handicap accessible. Once the money is raised, the construction process will consist of removing the current bath tub and adding tile flooring so that his wheelchair can easily roll in and out.
After contacting several contractors, the estimate to complete the project is $4,600. Our goal is to raise $5,000 to completely cover all construction costs in order to remove any financial pressure from Ronny and his family.
We plan to meet with Ronny on Friday, February 19th, and we would love to be able to surprise him good news! We understand that this is a very short period of time to meet the goal, so please share this project with anyone at FSU or the surrounding community that would be motivated to help.
Bathing is a basic human need, and Ronny should not have to struggle to shower any longer.
***If your business is interested in giving a tax deductible donation, please contact us at [email redacted]***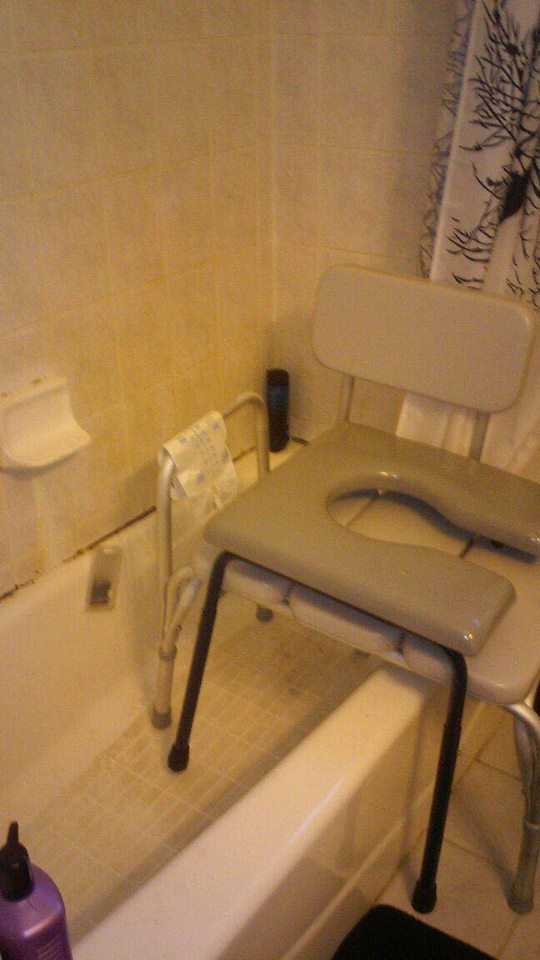 Organizer and beneficiary