Friends of Eastern Cemetery
Eastern Cemetery lies in the heart of Louisville, Kentucky. This 30 acre space holds some of Louisville's finest citizens dating all the way back to 1840.
In the late 1980s, after issues with money and management, Eastern Cemetery became effectively abandoned. Since then there has been very little done to upkeep this sacred ground and sadly enough, it's gone into horrible disrepair.
To say it has been neglected would be an understatement.
Instead of visitors coming to mourn their dead, there are vandals. Instead of lovely signs directing visitors to plots of interest there is graffiti. Instead of lovely flora dotting the landscape there is trash. Trees grow right out of graves.
Friends Of Eastern Cemetery
was formed to clean up this holy ground and we've made great headway! Our group is now over 30 strong.
We love what we are doing, but we need your help!Our volunteers supply all equipment, gas, oil, and everything else needed in order to maintain the cleanup effort and it can get costly.
Right now we desperately need chainsaws as we cut most trees by handsaws, hand axes, or machetes. Gas and oil are always a much needed commodity, and we simply don't have enough weed eaters.
More lawn mowers would be a blessing. We need signage, road repair work, edgers, limb nippers, and just about anything else a regular landscaping crew needs.
With your help we will be able to better serve the Louisville community and those people who have their loved ones buried in Eastern. If you can, please consider helping us so we may help those who can no longer speak for themselves.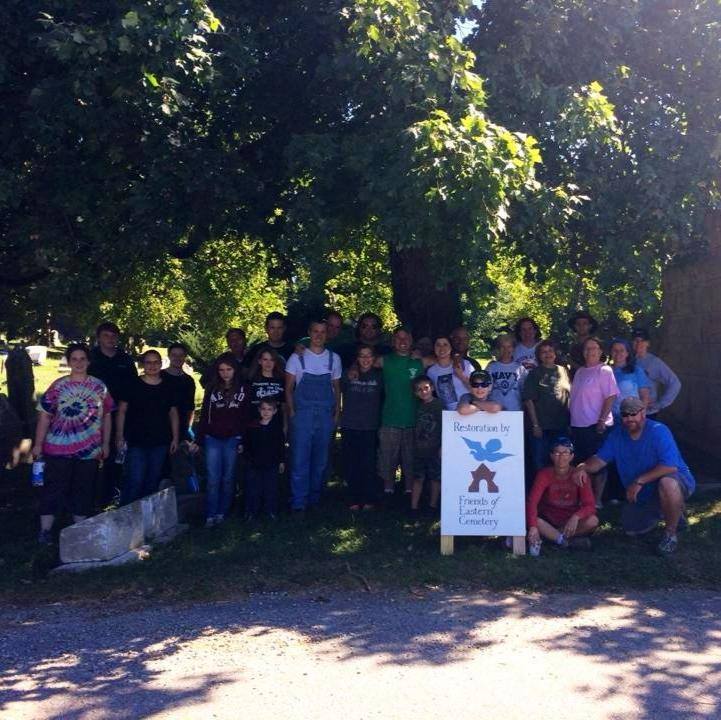 Organizer
Col Sean Stafford
Organizer
Louisville, KY