Free Arei Mathias, a BLM protester in Eugene!
Hello community, far and wide, this is Eugene Jail Support writing with a very urgent request to donate to this fundraiser to help us free Arei Mathias Johnson, a 26 year old Black man who was arrested for allegedly being part of a Black Lives Matter protest earlier this summer. He is being held in Lane County Jail on high charges and very high bail! Bond is $20,000.
Black folks should not be arrested and held in jail for protesting the murder of Black people by police! Arei was standing up for what was right, along with over 20 MILLION Americans who went to the streets in late May and early June. It is now February and the racist police who murdered unarmed Black folks are walking free while black protesters are being held in jail for protesting this injustice. 
PLEASE DONATE ASAP! This bail is high and it will take a lot of community support to pay this. If you haven't been engaged with Black Lives Matter lately, then this is something you can do to directly support a Black community member who is being targeted by the Eugene Police Department. 
Every day that Arei is held is another day that he is vulnerable to racist treatment in jail and another day that he cannot be with his friends, family and community working on his goals and what is important to him. 
Arei was arrested during a traffic stop in late January, which is 8 months after this protest happened. He should be at home, not in jail. Free Arei!!
**** Note on financial transparency. Eugene Jail Support is now a project under the umbrella of Eugene Springfield Solidarity Network (ESSN). This gives us a non-profit bank account and a fiscal sponsor which is immensely helpful for the work we do. Because we have some reserves, we will likely be able to post this bail before we make the goal, but we still need people to donate like crazy! And if we spend our reserves, you will be hearing from us soon about fundraising to refill them.***
But for now.... #FREEAREIMATHIAS! We hope to post bail as soon as possible.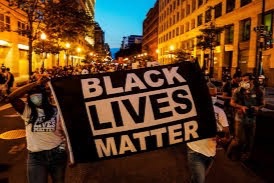 Organizer
Eugene Springfield Solidarity Netwk
Registered nonprofit
Donations are typically 100% tax deductible in the US.