Will you support the Protectors on Yorkshire's fracking front line?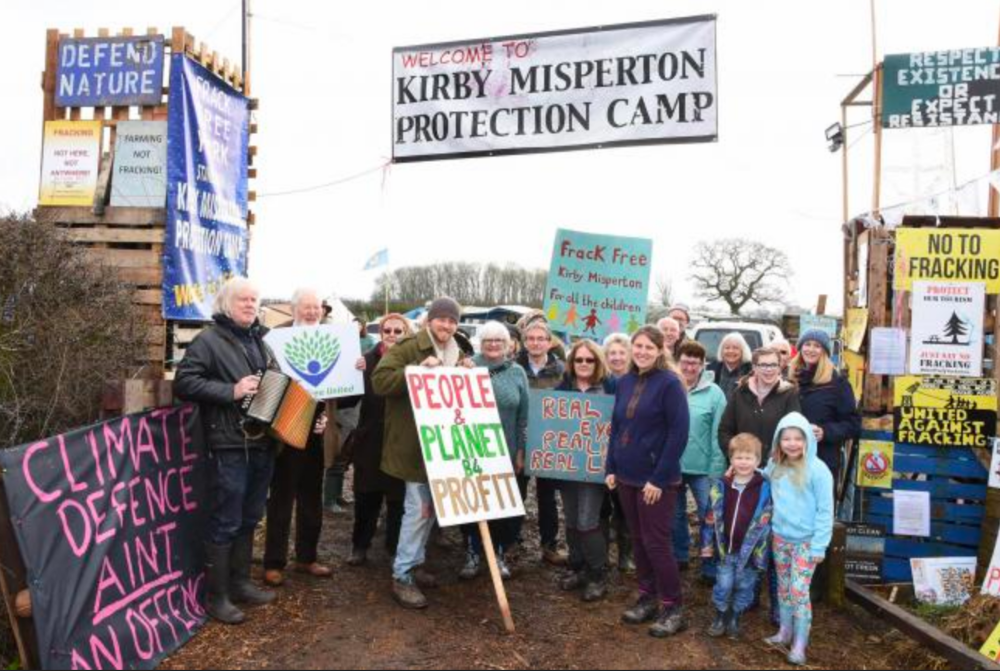 The community where I was born and raised has been campaigning against fracking for 4 years. The focus of our struggle is a company called Third Energy and their plans to frack just outside of the village of Kirby Misperton, North Yorkshire.
We took our campaign all the way to the High Court, but when justice failed us we had no other option than to launch a campaign of peaceful resistance. This lead to the creation of the Kirby Misperton Protection Camp (KMPC) where I have been living since December 2016.
The camp is committed to peaceful, non-violent resistance
and will remain until Third Energy withdraw its plans to carry out fracking in our community.
I am raising funds towards the following projects:
·         Purchasing a community van, insurance and tax for transporting materials and people.
·         Winterising the camp- including buying building materials, tools and PPE, along with items such as wood burners for communal spaces.
·         The purchase of a shipping container which will be used as a storage space.
·         Building a bunk house, and purchasing mattresses and bedding.
·         Paying for the delivery of goods and items essential to the smooth running of the camp- such as the delivery of the temporary road panels needed to enlarge the parking area.
·         Purchasing kitchen equipment, such as increasing the amount of suitable storage units.
·         Increasing our bank of PV panels, a new wind turbine, and leisure batteries.
·         Purchasing all weather gear, torches, batteries and hi-viz clothing.
·         Most of the camps food, water and wood supplies are donated by local residences, but these funds would also be used to cover any additional essentials.
We are preparing for a long, cold winter campaigning to keep the UK frack free for another year.
Will you help us?

If you want to be part of the movement that is resisting fracking in Yorkshire, but can't join us in person,
please
consider making a donation to our campaign fund.


The funds will be paid directly into KMPC bank account. This is overseen by a finance committee made up of camp residents and a Treasurer from the nearby village. Full accounts are kept and are open to all our stakeholders.  Any funds which remain in the KMPC bank account at the end of the campaign will be donated to a local tree planting initiative.
We survive on the kindess of our supporters, and
we wouldn't be able to be here without you.




Thank you

Find us on Facebook
Follow us on Twitter
See more pictures on our Flickr page

Organizer
Eddie Thornton 
Organizer
Kirby Misperton, Yorkshire and the Humber, United Kingdom