Feed Millions Through The Farmlink Project
What is The Farmlink Project?
Started by university students,
The Farmlink Project
  is a grassroots movement and non-profit organization collecting surplus produce from farms and delivering it to food banks across the United States. To date, we've moved more than 9 million pounds of food, provided $650,000+ in economic relief to farmers and truckers, and prevented 17,512,110 pounds of carbon dioxide emissions. You can find us in
The New York Times
 ,
Fox News
 ,
Variety Magazine
 ,
ABC
 , and
Washington Post
 , or on Zoom, which we use for every single one of our meetings. We're a group of 150+ college students, all volunteers, all working remotely, and most of us met through this organization (we've since become very close friends, even though we have never met in person!).
What is The Farmlink Response Team?

Help us deliver food to communities in need across the United States! With your support, we will be traveling 8000+ miles from Los Angeles to New York and back, visiting farms we have sourced from and food banks we have delivered to. Additionally, we will serve US communities with the highest rates of food insecurity and develop a short documentary series on heroes in the food insecurity space. All proceeds from this fundraiser will go towards purchasing and transporting produce from farm to food bank. 
The Farmlink Response Team will be visiting farms and food banks in the below areas:
Siskiyou, CA
Bainbridge, WA
Ashton, ID
Garryowen, MT
Detroit, MI
Philadelphia, PA
New York City, NY
Baltimore, MD
Navajo Nation (AZ, UT, NM)
How you can help!
-For a $100 donation, we will send you a personalized thank you video from the road!
-For a $250 donation, we will send you a set of 2 Farmlink bracelets and personalized thank you video from the road!
-For a $500 donation, we will send you a Farmlink shirt, a set of 2 Farmlink bracelets, and personalized thank you video from the road!
As we await our own 501c3 status, we are fiscally sponsored by Food Finders. All donations made to our organization are tax deductible. 
Please help us share! 
Help us share our commitment to reducing food waste and food insecurity in the United States with all of your family and friends. You can follow along on our journey via this page on our website or on the highlights on our
Instagram page
 . You can also follow us on
Facebook
  or
Twitter
  and join our
Facebook Community Page
.
More Information
We are proponents and supporters of eco-traveling, and have strategized ways to reduce waste. Some of our initiatives include: avoiding disposable items (we have pledged to limit takeout food and use reusable water bottles), saving water (we have pledged to take showers under 3 minutes), recycling all relevant materials, limiting use of A/C and heating, and shopping locally when possible. 
As we're traveling during a global pandemic, we're also taking incredible precautions to remaining healthy and safe. We're traveling in an RV so as to limit our interaction with anyone other than our isolation unit. We will wear masks when outside at all times; have stocked ourselves with soap, wipes, gloves, and hand sanitizer; and will maintain social distancing with individuals who are not traveling with us.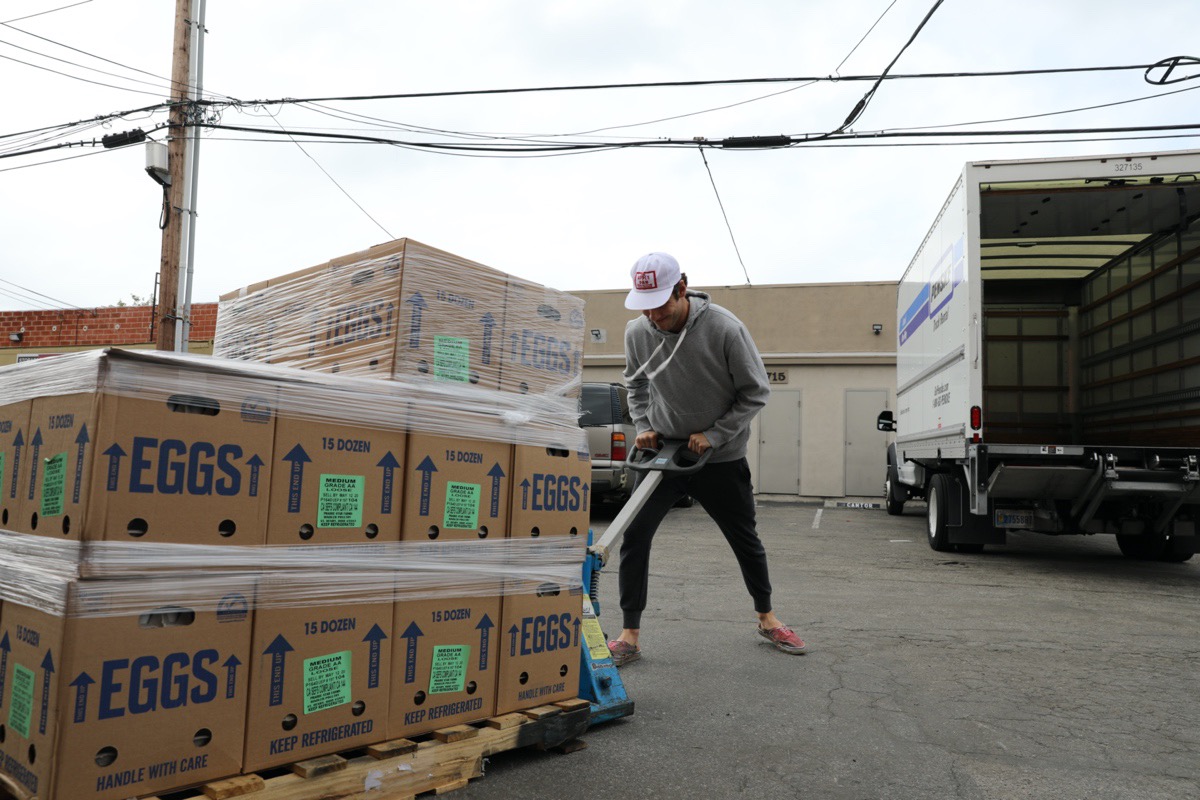 Organizer
Food Finders, Inc. (Food Finders)
Registered nonprofit
Donations are typically 100% tax deductible in the US.