Please help us free people who are being held on bail in local jails in Massachusetts and Rhode Island. The conditions and treatment of people in jail is violent and cruel. This is especially true during the current COVID-19 pandemic. 

With local, state and federal agencies failing our communities and continuing to lock people up, we will resist by bailing people out!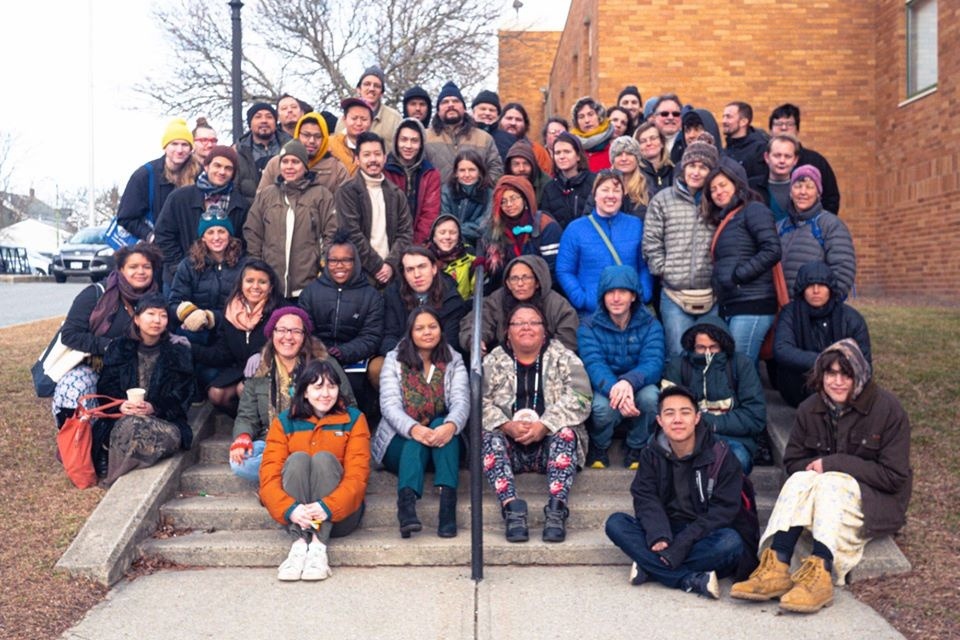 In the past few months, FANG has bailed out several people with our limited funds. We have been receiving calls from people inside and will continue to bail people out as funds roll in.
The FANG Collective, based in Rhode Island, started its Shut Down ICE campaign in August 2018. As the campaign has progressed, activists have also gone through the long and drawn-out process of the legal system. After spending days in the New Bedford District Court, we witnessed the countless attacks on poor and working-class people and those most impacted by systems of oppression in our community.
As we have moved through the courts and jails, we have met people, heard their stories, and have tried our best to support victims of state violence captured in the deportation and incarceration machine. We have developed relationships both with people on the inside and with lawyers in the area who are connecting us to people who need bail support. 
Our campaign is based in Bristol County, Massachusetts. Thomas Hodgson, the county Sheriff,  has a tremendous amount of power and is a violent racist and close friend of President Trump. He continues to publicly refuse to release people from detention and incarceration during the COVID-19 outbreak, despite known cases in the Bristol County House of Correction. Facing tremendous public and legal pressure, a federal court has ordered over 43 people released from the Bristol County House of Corrections, but this is still not enough.
Please support our efforts by donating to FANG's Bail Fund


Once we receive funds the money will go toward bailing people out of Bristol County House of Correction and the Ash Street Jail and other locations on a case by case basis. Once people show up for their court hearings and their case is finalized, we get the money back and can continue to cycle it through to get more people out!

The FANG Collective is a community organizing and direct action group that has been a part of campaigns for climate justice, indigienious sovereignty, prison abolition and resisting ICE. 

If you have any questions, you can email us at: [email redacted]