Support for the GLOBAL PEACE TRIBE
A kindred group has been birthed and the momentum is grand! We are the Global Peace Tribe and it has been our deepest honor to bring you our inspirational virtual variety show
every single Saturday evening
since April of 2020.
Please help us book and create an extraordinary
SEASON 6: An Incredible Mix: Making Contact, Building Connections, Raising Consciousness
! We want to continue to offer you our captivating and heart-warming online show with 13 brand new episodes from July 3rd - Sept 25th, 2021. Your support will make this dream a reality!
Saturday Night Alive for the Global Peace Tribe
is an online variety show
featuring today's brightest luminaries to instill hope during these unprecedented times
. It has been the mecca of conscious, heart-centered, transformational community to gather online from across the globe for nourishing and soul-inspiring talks, music, and connection.
Showcasing world-class luminaries, brilliant musicians, light-hearted comedians, surprising magic and inspirational performers, Saturday Night Alive for the Global Peace Tribe
brings both warmth and wisdom during so much uncertainty
. Featured luminaries have included:
Marianne Williamson, Deepak Chopra, Gregg Braden, Grandmother Flordemayo, Bruce Lipton, Nassim Haramein, Shiva Rea, Neale Donald Walsch, Michael Bernard Beckwith, Chief Golden Light Eagle, Pat McCabe (Woman Stands Shining), Jean Houston, Alex Grey and Allyson Grey, Deva Premal and Miten
 and many, many more!
With your help, we will be able to bring you and our thousands of viewers a remarkable and original New Winter Season of Saturday Night Alive.
The SEASON 6: An Incredible Mix: Making Contact, Building Connections, Raising Consciousness
Episodes include:
• July 3: The Great Awakening: Balancing Personal Freedom and Collective Vision
• July 10: Harmonic Convergence 2021
• July 17: Equality in Relationships Including Social & Racial Justice
• July 24: A Wholehearted Recovery Show
• July 31:  The Power of the Brain & Whole Body Fitness
• August 7 – Near Death Experiences
• August 14 – Mystic Monastery
• August 21 – Global Coherence Pulse
• August 28 – Indigenous Wisdom
Sept 4th - Sept 25th Show Themes To Be Announced!!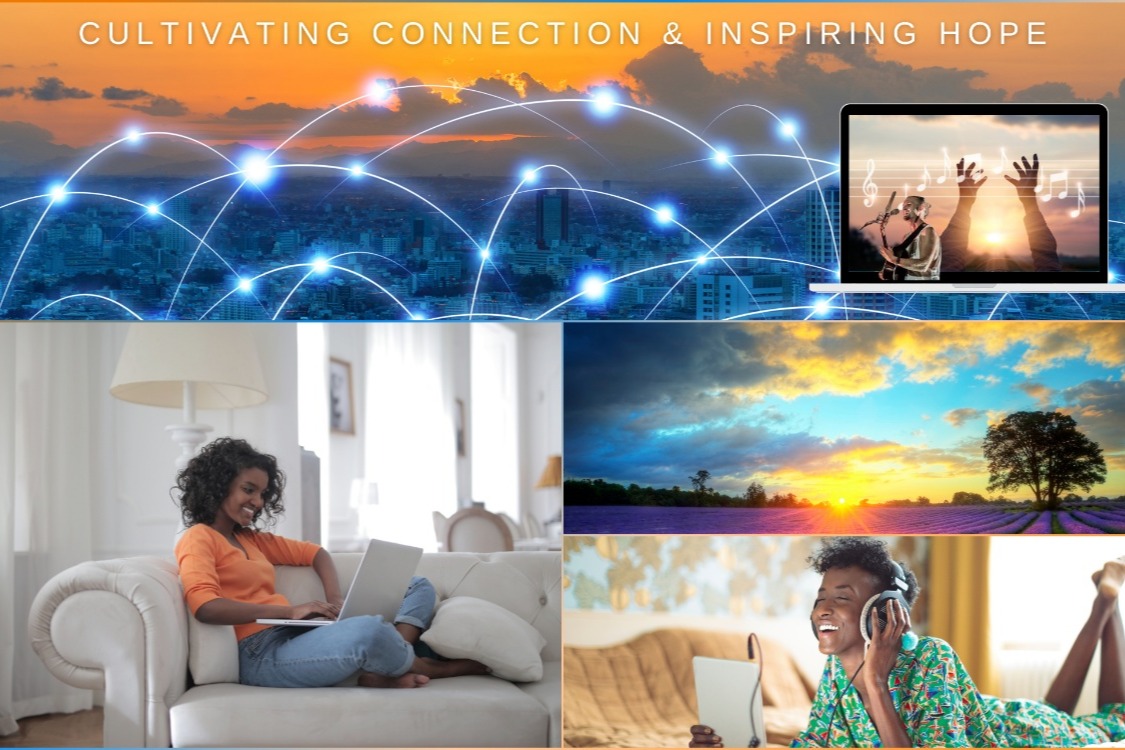 YOUR DONATION

Your donation helps to cover
all of the production costs
involved in creating a brand new episode each week. 
Your financial gift allows us to produce high quality shows with notable change-makers, touching musicians and soul-inspiring entertainers that
consistently lifts peoples spirits every Saturday night
. Your contribution will continue to ripple out and enrich and enliven more and more of our Global Peace Tribe.
If you would prefer to donate through PayPal please check the "Please Support!" section of our website for more info:
www.GlobalPeaceTribe.com 
THE DREAM
We envision a world
where we can continue to feel connected, supported, nourished and joyfully evolving during these challenging times
. Each Saturday night has a special theme to help solidify the healing energy that we are generating together.
Past themes include:
Personal Transformation, Cultivating Unity Within Our Diversity, Awakening to a New Paradigm, Claiming Our Coherence, Sacred Activism, Acting Locally While Thinking Globally, Honoring Black Voices, UNITY: From Separation to Unification, Activating the Lion's Gate Portal, Quantum Healing, Honoring Indigenous Peoples, Activating the Divine Feminine
 and many more!
Featured luminaries and artists have included:
Marianne Williamson, Deepak Chopra,  Bruce Lipton, Gregg Braden, Nassim Haramein, Shiva Rea, Neale Donald Walsch, Michael Bernard Beckwith, Anodea Judith, Charles Eisenstein, John Gray, Lynne Twist, Caroline Myss, Grandmother Flordemayo, Chief Golden Light Eagle, Jean Houston, Chief Phil Lane, Jr., Shariff Abdullah, Dr. Sue Morter, Andrew Harvey, Luisah Teish, Starhawk, Dannion Brinkley, Pato Banton, Dr. Gabriel Cousens, Anita Moorjani, Marci Shimoff, Deva Premal and Miten, Winona LaDuke, Foster Gamble, David Wolfe, Caroline Casey, Daniel Sheehan, Kimberly Carter Gamble, Bashar Channeled by Darryl Anka, Billy Carson, Lorie Ladd, Bill McKibben, Clifford Mahooty, Drs. J.J. & Desiree Hurtak, James Redfield, Mirabai Devi, Chase Iron Eyes, Mark Sims, Mark Anthony,  Wah!, Elijah Ray, Donna De Lory, AshEL SeaSunz, Woman Stands Shining / Pat McCabe, Sandra Ingerman, Krishna Das, Indubious, Fantuzzi, Olox, Larisa Stow, Alex Grey and Allyson Grey, Marya Stark, Sonya Sophia, Maria Muldaur, Miranda McPherson, Matthew Fox, Lee Holden, Claire Zammit, Arielle Ford
and many many more!
Come join us for moments of visionary inspiration, deep truth, reflection, prayer, and meditation, all addressing this unique time that our collective humanity is going through right now.

OUR HISTORY
Saturday Night Alive for the Global Peace Tribe was born out of a benefit concert to support Fantuzzi on his healing journey from Lyme disease. Then came the shutdown / shelter-in-place and so we moved the benefit concert online and worked together to create 2 beautiful online evenings raising $13,385. The momentum was grand and it was decided to continue to offer rich, live online gatherings with the brightest luminaries, musicians, visionaries and comedians every Saturday evening throughout the lockdown.
We are a collaboration of change agents and organizations dedicated to spreading love, light, heart, wisdom and laughter during these wild evolutionary times. This event is co-hosted on Zoom by Debra Giusti, Scott Catamas, and many other special edition hosts and organizations.
Since April of 2020, on our previous fundraising platforms we have raised over $50,000 for nonprofit organizations and community members in need during these times. We are currently supporting important nonprofit organizations in the community that are specifically addressing the challenges associated with the coronavirus, social and racial injustice, current local and global crises, and organizations across the globe fostering positive, sustainable and uplifting solutions for our world. We have also supported individuals and families that were affected by the West Coast and Midwest wildfires. More than 50 organizations and individuals have been supported so far!
Each week we continue to feature individuals and organizations needing support during this time and supply our Global Peace Tribe with the websites and links necessary to donate to these vital causes.
Please join us every Saturday night for:Saturday Night Alive for the Global Peace Tribe
Live Online Zoom Gathering
Music, Wisdom, Prayer, Meditation, Magic & Community Connection
MORE DETAILS:
www.GlobalPeaceTribe.com
If you would prefer to donate through PayPal please check the "Please Support!" section of our website for more info:
www.GlobalPeaceTribe.com