ENDS Nigeria Change Through Community
Mission:
Building Peace and promoting Progress and Change through the power of the Individual
ENDS Peace and Change through Collective Communal Power
ENDS approaches peace, stability and progress by harnessing and activating the power of the collective potential for good in individuals and communities.
Established March 18, 2013, in reaction to a deadly bus stop bombing by Boko Haram terrorists in Kano state of Nigeria, ENDS has since approached improving coexistence and promoting peace oriented behavior of Nigerian citizens via research, education, information and support and reward for citizen and communal peace directed behavior and initiatives.
Currently ENDS is supporting Nigerian civilian vigilante force, popularly known as the Civilian JTF, who have risked and lost their lives doing a wonderful job assisting the national security services to protect the northern extremes from the actions of the Boko Haram terrorist sect.
Peace can only be real and sustainable with citizen initiatives and participation.
See More
Donations in the news:
ENDS Donates Walkie-talkies, Tasers, Pepper Spray To Civilian JTF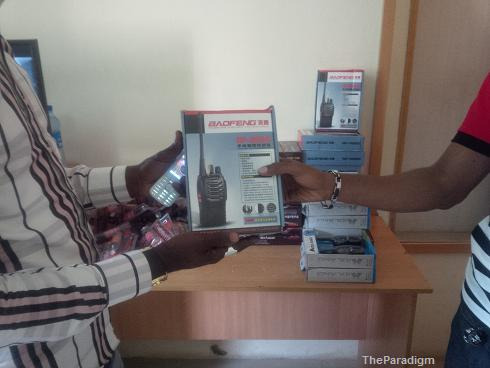 ENDS donates Tasers, pepper spray and walkies-talkie's to Civilian JTF, March 29, 2014
---
Your contributions go a long way.
We need your generous donations to fund our various projects in support of mobilizing Nigeria's willing masses toward rebuilding hearts, minds and ultimately their communities. Your donations help check the deterioration of many Nigerian communities and give a chance for rebirth. Money is used for civilian security teams, civilian rescue, civilian social services and other activities akin to a Boy Scout active program.
Thank You!
Dr. Peregrino Brimah
Contact ENDS: [email redacted]
Organizer
Dr Perry Brimah
Organizer
Brooklyn, NY