Making Portraits of the Last WWII Veterans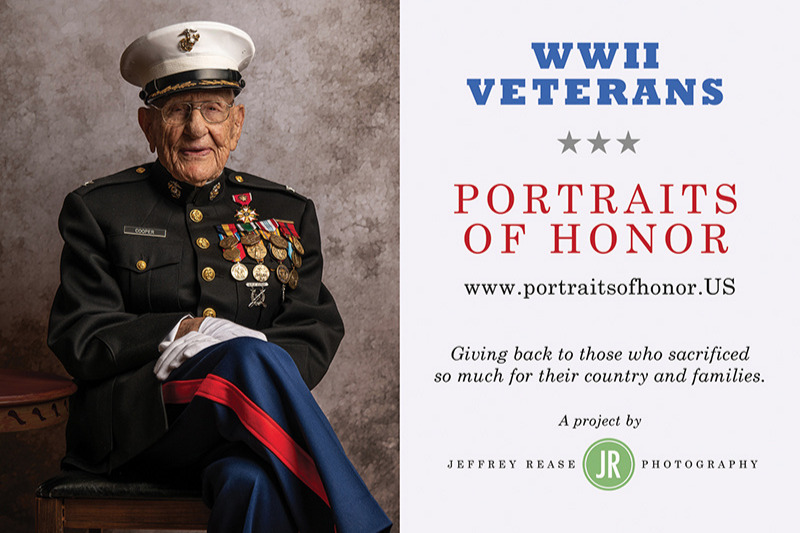 I am Jeff Rease, a photographer in Alabama photographing WWII veterans since April 2019, providing beautiful portraits to them and their families for free as a way for me to thank them for their service and sacrifice.
Since that very first veteran it has been a passion of mine to reach as many as possible, and I will continue to do it as long as I can. As of September 2023 I have photographed over 345 WWII veterans. These are 345+ amazing individuals who truly are part of the "Greatest Generation" and deserve so much of our gratitude and appreciation for stepping up when they were needed and saving the world in WWII. These men and women who are still with us today are in their late 90s and early 100s. The oldest I've photographed so far is 107-year old Harold Nelson (Army), and 105-year-old Major Wooten (Army). The youngest, age 95 when he died recently, was James O. Schmidt (Army), who enlisted at 14, lying about his age, of course, and forging his mother's signature--quite an interesting story there!
I really wish I had started this project when my father, a Korean War veteran, was still alive. Like many other families I've met, I didn't know much about my father's service in the war—because he didn't talk about it and I didn't think to ask him—until very late in his life. However, when I meet these heroes, chat with them awhile and photograph them, very often their stories come out. And when they can share that with someone who is genuinely interested they just light up the room! I don't know who gets more out of it—them or me!
It's very important to preserve heirloom photo portraits of these veterans and the video interviews, for history and for them and their families.
In the first year, my project,
WWII Portraits of Honor
, was completely self-funded. I spent my own money on gas traveling around the Southeast, for lodging, photo prints and shipping large prints to the veterans. To continue and reach many more across the U.S. I ask for your help with these expenses. My time and talent for this is free. But, I still have to be able to get to them. And I do that as frugally as possible. I started this fundraiser with a goal of $5,000, but as I gained hundreds of new leads for veterans and traveled more I have needed to increase the goal incrementally. So, when you see the amount raised more than likely it has already been depleted reaching the veterans I've met across more than 30 states, Canada and France, and tens of thousands of miles driven. I have so many more to meet and a very short time to get to them! Thank you all!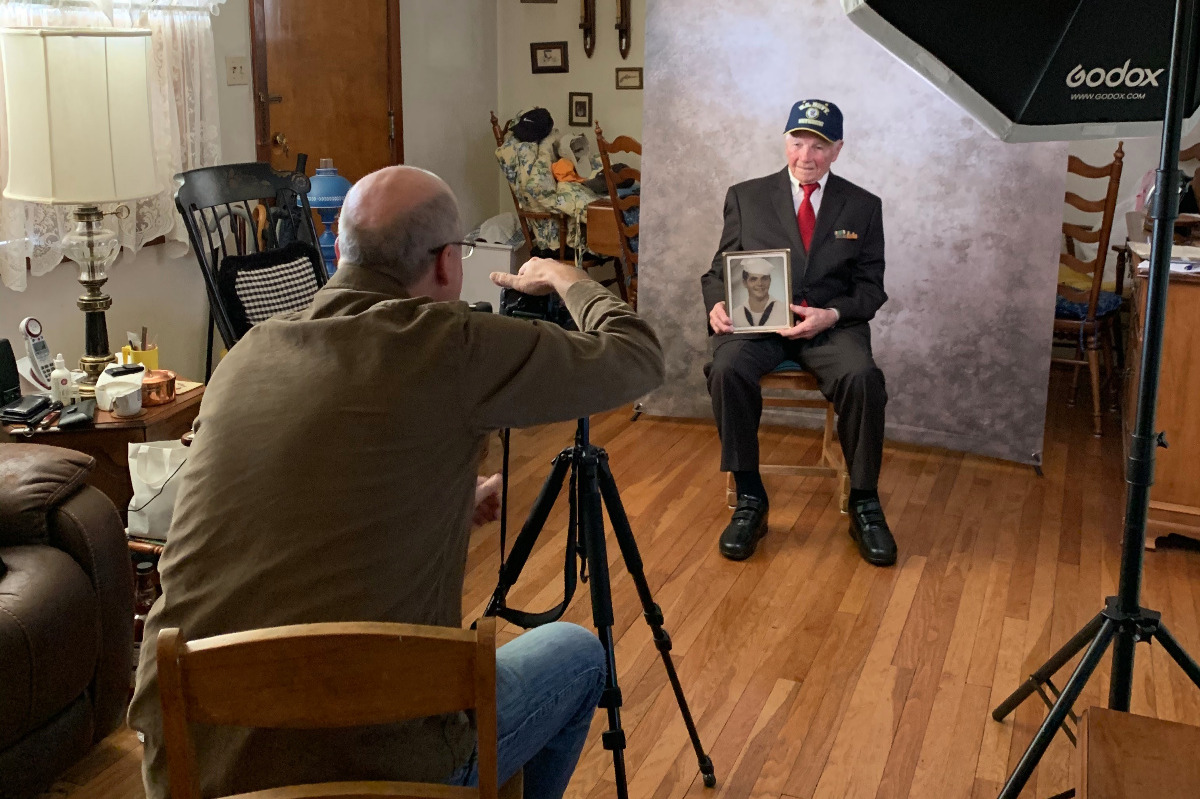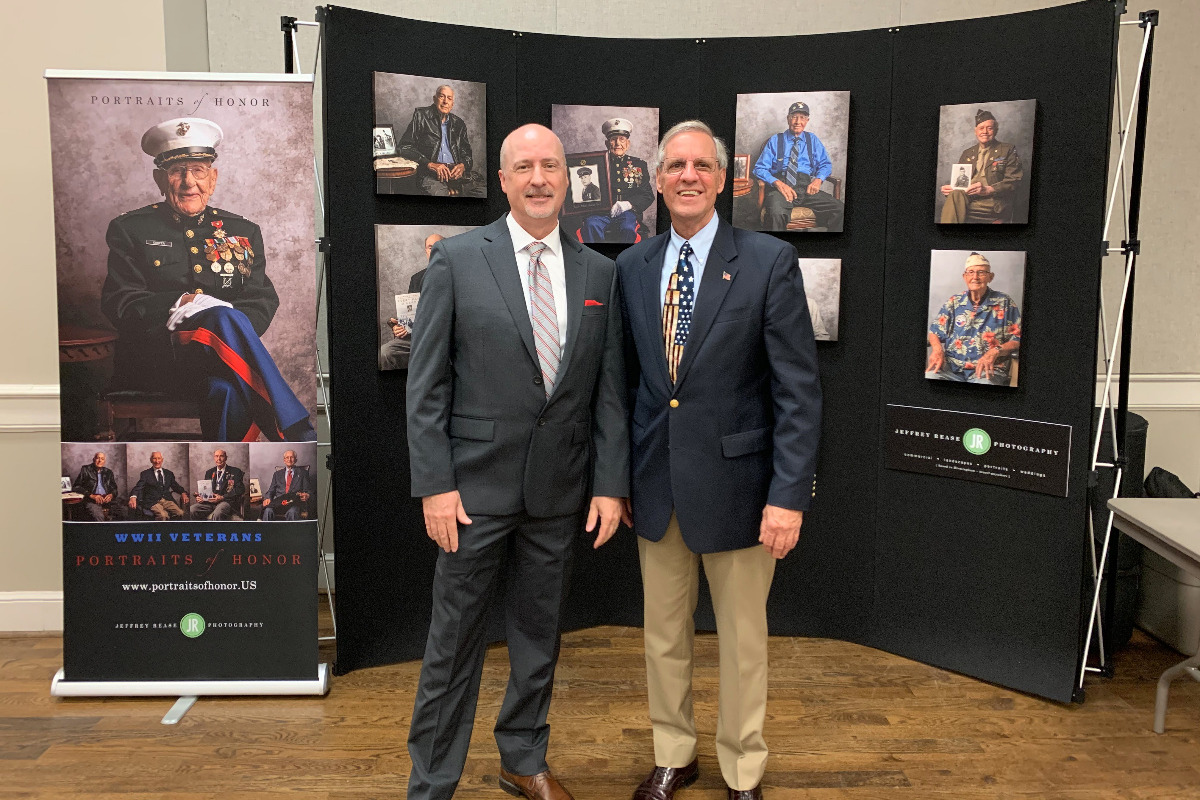 As news of my Portraits of Honor project has spread, I have received hundreds of emails from people as far away as Alaska, California, Florida and Maine telling me about their fathers, grandfathers, uncles and friends whom they hope can be included in this. Sadly, I know I may not be able to reach some in time. We've already lost half of the veterans whom I have photographed since I started. One of those passed away just 10 days after I met him. I am so humbled that the portraits I made were prominently displayed at many of their memorial services by the families.
So, the need is urgent. I will use the funds wisely and specifically for direct travel and print and postage expenses. The real benefit ultimately will be for those who receive the finished portraits to share with their families.
Thank you for your generous donations and your support. And please share this with everyone you know, as well as media outlets (newspaper, television news, magazines and online publications) in your area. That helps a lot. Please check out the links below for more information and links you can share about my Portraits of Honor project. And please subscribe to my
YouTube channel
and Portraits of Honor podcast (on Apple Podcasts, Spotify, and Amazon Music).