Earthquake victims in Mexico
The isthmus region was the most affected part of Mexico. Anything made of adobe older than 10 years old collapsed. Our bedroom collapsed. Volunteers have helped move everything into our kitchen which is still standing.
Honesty, it's ok. I'm not worried about us. We will be fine. We are more focused on 7 families in particular who do not have other structures to move into. One of the coffee farm houses was in repairable shape so a family has moved in while they rebuild. That house is completely off the grid so we need to get them candles and batteries for their flashlights.
Abel leaves on Thursday to take supplies/ ingredients to help each family feed the volunteers showing up to stabilize or knock down their homes. We got the total count of families effected and were told 51 families (not including Abel's.) Abel's family is good to go. Combined, we have enough structures to house everything and everyone. Abel's brother is the volunteer coordinator and is sending us updates as electricity and internet stabilize. Photos posted are Abel's mothers house. She has a concrete house that she moved into so all is well. Her kitchen and bathroom were destroyed. We have supplies there already. We can easily rebuild so we are good to go.
If you would like to donate anything please let us know. I know these are catastrophic times and there are so many people in need so it's getting harder and harder to help.. but here is list of things of some of the things we are buying
❤️❤️❤️❤️❤️❤️❤️❤️❤️
$10 for 5kilos of tomatoes. $8 a kilo of chili ancho ❤️ $7 a kilo for guajillio ❤️ $10 for 50 heads of garlic ❤️$11 kilo of nails❤️ $10 for 100 boleos of bread ❤️ $10 for 6 kilos of black beans ❤️ $10 for 7 kilos of maiZe ❤️ $10 for 10 kilos of sugar ❤️ candles ❤️batteries❤️ tarps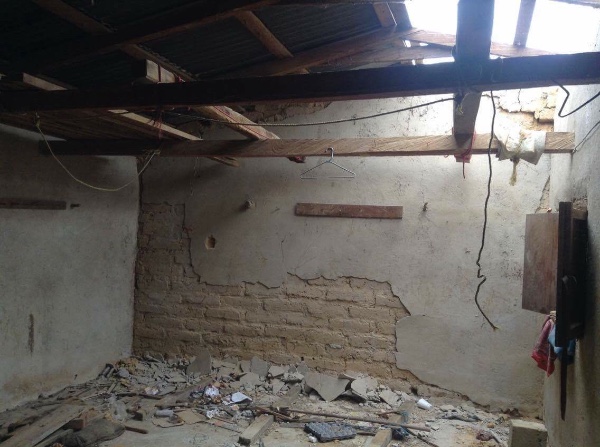 I update on our fan page often
Organizer