Driven to Succeed: Academic Tour of Texas
UPDATE: The first stops were a success! Over 1,000 books were distributed and we are just getting started.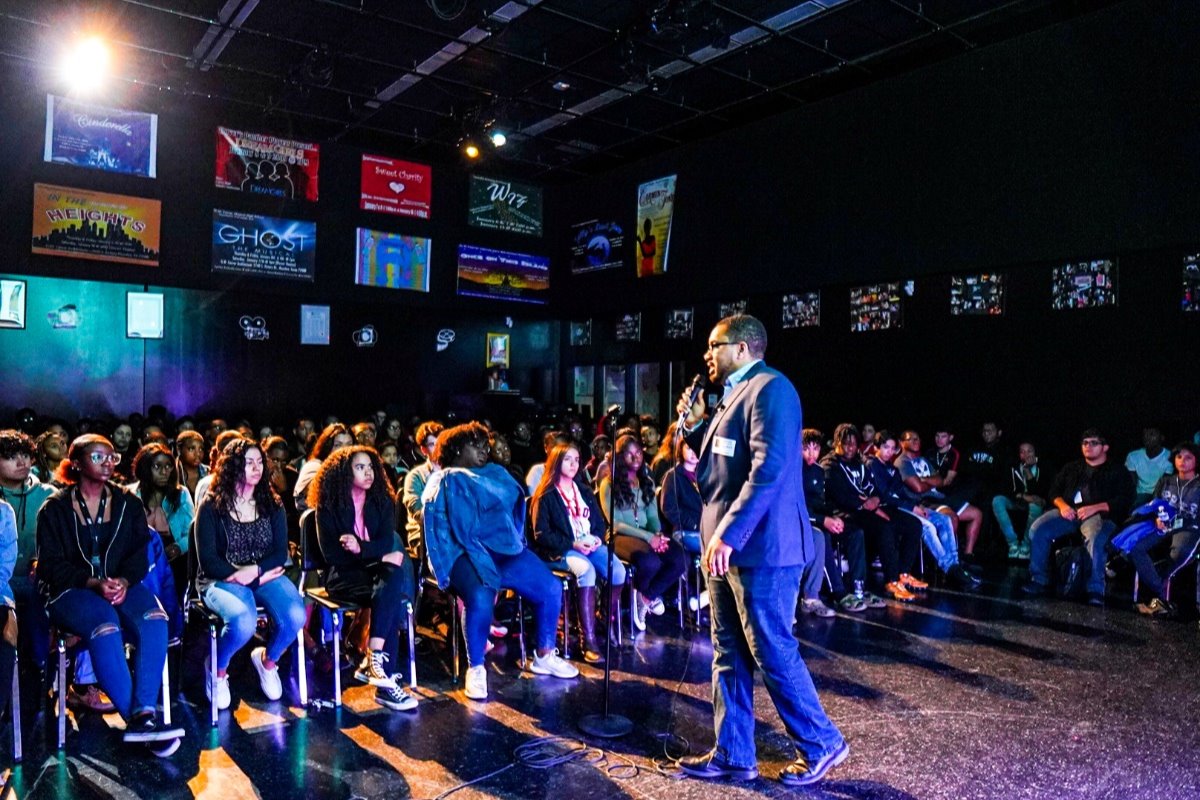 I am using my vacation time to drive 4000+ miles around the entire state of Texas to speak with our high school and college students. Currently, I am confirmed to speak at 30+ high schools, an additional 4 ISDs (another 20+ schools), 2 universities, and multiple community events in less than 28 days. My stops will include Houston, Dallas, San Antonio, El Paso, Brownsville, Austin, Lubbock, Port Arthur, College Station, and many more.
My goal is to motivate the next generation to be driven to succeed in high school, college and life beyond academia. I want to encourage young people to be proactive in planning for their future and to not be afraid to pursue their dreams. 
This Go Fund Me is to raise enough money to cover the travel expenses for the trip, pay for giveaways for all of the students, and give some especially deserving students a leg up for their first year in college. Anything that you can give will help. I hit the road starting Oct. 28th, 2019, and because I am so passionate about this project and giving back, I have taken out a loan to cover anything that is not paid for with sponsorship or donations. 
About Me:
My name is Cortlan J. Wickliff; I am the Associate Vice Provost of Academic Affairs at Rice University. Some of the highlights from my bio include becoming the youngest engineer in the nation when I graduated from Rice University at 19 years old, the youngest African American to graduate from Harvard Law School at age 22, and the youngest licensed attorney in Texas at age 23. I also completed my Ph.D. from Texas A&M University when I was 25 years old. I have worked as an engineer, researcher, legal counsel, and business consultant, but the thing I am most passionate about is community outreach. Since starting college when I was 15 years old, I have developed and hosted numerous youth outreach events around the state of Texas. I sincerely believe that exposure to positive alternatives was the biggest difference-maker in my life, so I have made it my personal mission to pay-it-forward to the next generations. 
Thank you for your support. Visit
www.YoungAndDriven.com
or follow @cjwickliff on Instagram and Twitter for updates on the tour. 
Sincerely, 
Cortlan J. W.
Organizer