Help save sharks with Disco Shark!


PURPOSE:
We want to raise awareness of endangered species in the ocean, specifically sharks, and the human practices driving sharks to extinction. This campaign aims to change the belief that sharks are vicious predators. Humans are in fact more harmful to sharks then they are to us. Humans catch sharks, remove their fins, and then throw the live bodies back into the ocean. The animal body is not only wasted, but the shark dies a painful death. Unable to swim, the sharks either starve to death or sink to the bottom to be eaten alive by other fish. The fins are used to make food delicacies such as shark fin soup. We will donate 25% of all the proceeds from this campaign to the international ocean conservation entitiy Oceana and also Shark Team One for shark conservation.
ABOUT THIS PROJECT:
"Disco Shark" is the brainchild of New York based artist and conservationist Kevin McHugh. In 2014, McHugh was invited to make a piece for the Coachella Valley Music and Arts Annual Festival. His creation, "Disco Shark", which was featured in the Yuma Tent,  consisted of fiberglass and over 6,000-mirrored tiles. The piece was a variation on his one-of-a-kind Swarovski-covered sculptures. "Disco Shark" proved to be a success featured on Coachella's official Instagram as well as many festival goers.
To celebrate the second year of Disco Shark, McHugh has created  an even larger purpose for the piece by starting this conservation campaign. With the help of the Oceana, Shark Team One, Daymond John from ABC's Shark Tank, shark lovers and people like you, we want to raise money for endangered sharks. 
McHugh is an official partner of Oceana and wants to take this opportunity to not only showcase his work but to spread awareness and help with shark conservation.
By purchasing one of the pieces below you are helping to stop shark finning - a practice that disrupts the ocean's food chain cycle and soon will spread to land if we don't stop it now. $25 – Disco Shark Keychain




$600 – 24-inch Disco Shark sculpture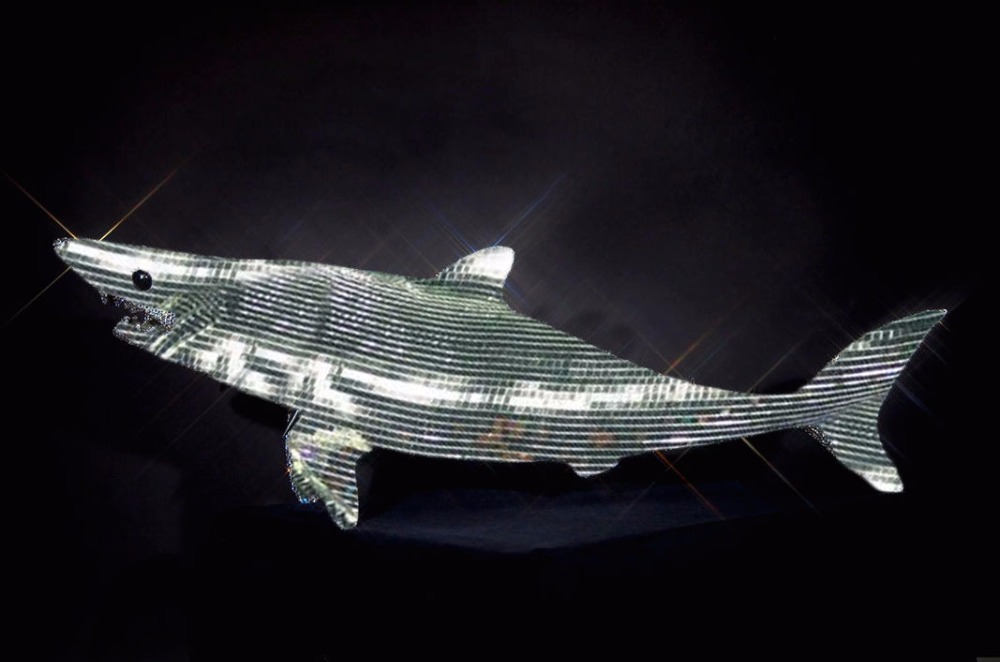 $15,000 – 8-foot Disco Shark sculpture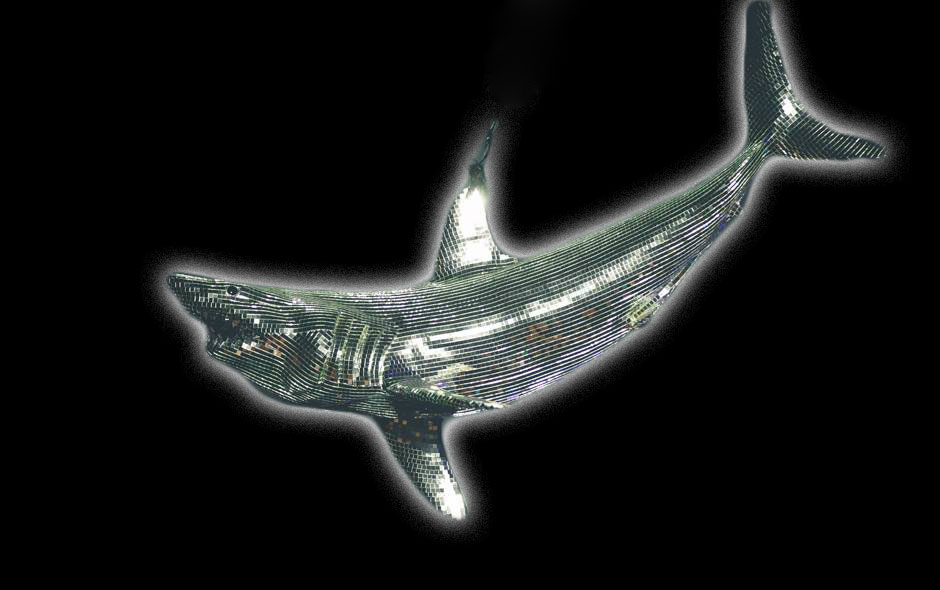 (Items will be mailed 6-8 weeks after campaign ends.)                                        
ABOUT OCEANA:
Oceana was established in 2001 by a group of leading foundations — The Pew Charitable Trusts, Oak Foundation, Marisla Foundation (formerly Homeland
Foundation), and the Rockefeller Brothers Fund. Oceana is an international organization focused solely on oceans, dedicated to achieving measurable change by conducting specific, science-based campaigns with fixed deadlines and articulated goals.
Click here
 to sign a petition to help pass a law that will make shark finning illegal. 
www.oceana.org
ABOUT SHARK TEAM ONE:

Shark Team One plays an important role protecting sharks and the ocean ecosystem with our conservation initiatives, partner programs, outreach events and seminars.
They also provide conservation travel to local and global destinations where sharks are on the verge of extinction. Proceeds from each trip help stimulate local economies and fund research that in turn helps sharks and our oceans.
Click here
to join Shark Team One.
ABOUT THE ARTIST:
It's not often that the bold and the beautiful aesthetic of New York City can blend with that of nature's. But in the life of artist and conservationist Kevin McHugh, they're one in the same. Traveling between the worlds of New York nightlife, fashion and music, McHugh became a fixture of them all. He has traveled the world managing the careers of influential artists and DJs such Danny Tenaglia andNicole Moudaber, and is now traveling that same path with his own art.
McHugh has successfully merged his interest in marine life and passion for conservation into one-of-a-kind pioneering sculptures. The pieces are meant to change the way people perceive the passé notion of "trophy fish" by transforming the idea into stunning works of art. The custom fiberglass pieces are meticulously encrusted with Swarovski crystals. Each crystal is hand-applied individually. Most pieces take an average of one to two months to complete. McHugh's pieces are in collections around the world in Armenia, Spain, the United Kingdom, Dubai and Brazil to name a few. He is an official partner with Swarovski as well as the conservation society Oceana. In 2014 McHugh was chosen as 1 of 200 artists to create a custom piece for New York City's Fabergé Big Egg Hunt. McHugh has been exhibited in both traditional and non-traditional settings. His pieces have sold from gallery walls, art fairs, hotel lobbies, charity auctions, nightclubs, and designer flagship stores. A portion of the proceeds from all works sold is donated to marine research and conservation organizations.

www.mchughnyc.com

Organizer