DIRECT HELP TO REFUGEES AT THE BORDER
Hi my name is Kasia. I'm Polish born. In 10 days I am going to my hometown located 50km from the border with Ukraine, to volunteer.
Józefów, normally quiet town, located in national park has now became a strategic point.
We are hosting refugees from Ukraine but also helping people who just crossed the borders. Local people are waiting at the crossing (Hrebenne on PL side and Rava Ruska on UE side )with warm drinks, food and open hearts. Refugees, sometimes after spending 3 days to be processed on Ukrainian side, are exhausted and stressed.
This funding will be to support refugees in Jozefow but also people in need directly after crossing the border. Some of them travel to their families in Poland and rest of the Europe. However, most of them doesn't even know where to head next.
Your support will be greatly appreciated by people who had to leave everything behind to seek a shelter. Thank You from a bottom of my and their hearts for every euro/pound/koruna/zloty . Together we can help them to go through this distressed situation.
My car -Green Peace Corp Tank - is helping me to collect donations. Every contributor name/nickname will be placed on a sticker as a supporter. Get ready to be part of this 
journey with me :) 
Kasia
[email redacted]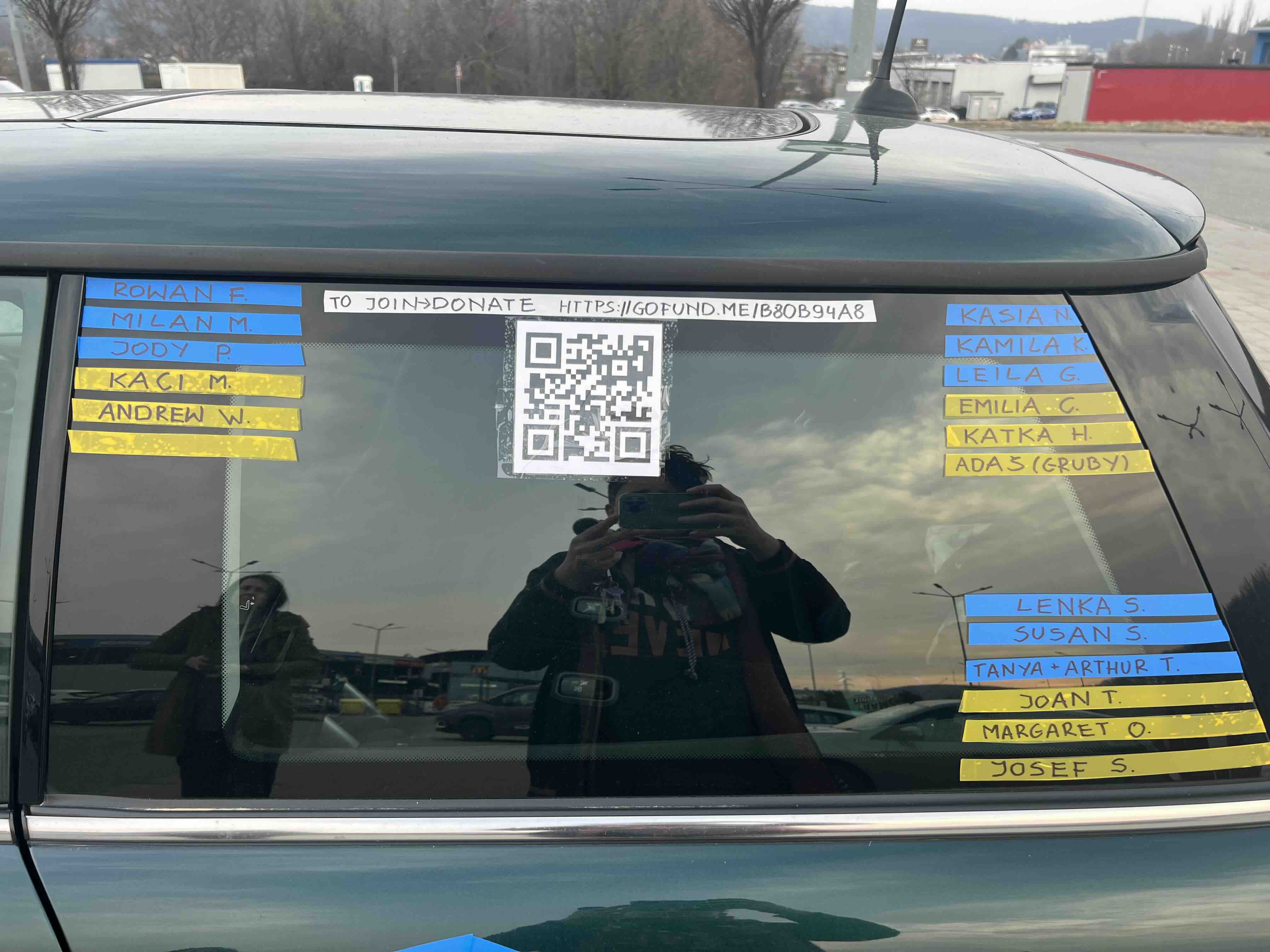 Become the first supporter
Your donation matters
Organizer
Kasia Niespial
Organizer
England