Detroit Black Farmer Land Fund
"We can't grow food on all this concrete" ~ Haki Madhubuti
BACKGROUND 
Black farmers in Detroit face increased barriers to land ownership. We see this in our day to day interactions with black growers who are unable to purchase the property they are growing on. This is land where black farmers and gardeners grow produce to serve neighbors, families, and the community as a whole. Oftentimes, the funding to buy the land is the only barrier. We have to change this, and we believe now is the time. With an increase in development in the city, we seek to support these growers with the capital they need to become land secure. We are reaching out to our community to support this effort in a show of cooperative economics and collective responsibility. 
In collaboration, the
Detroit Black Community Food Security Network
  (DBCFSN),
Oakland Avenue Urban Farm
, and
Keep Growing Detroit
have created the Detroit Black Farmer Land Fund.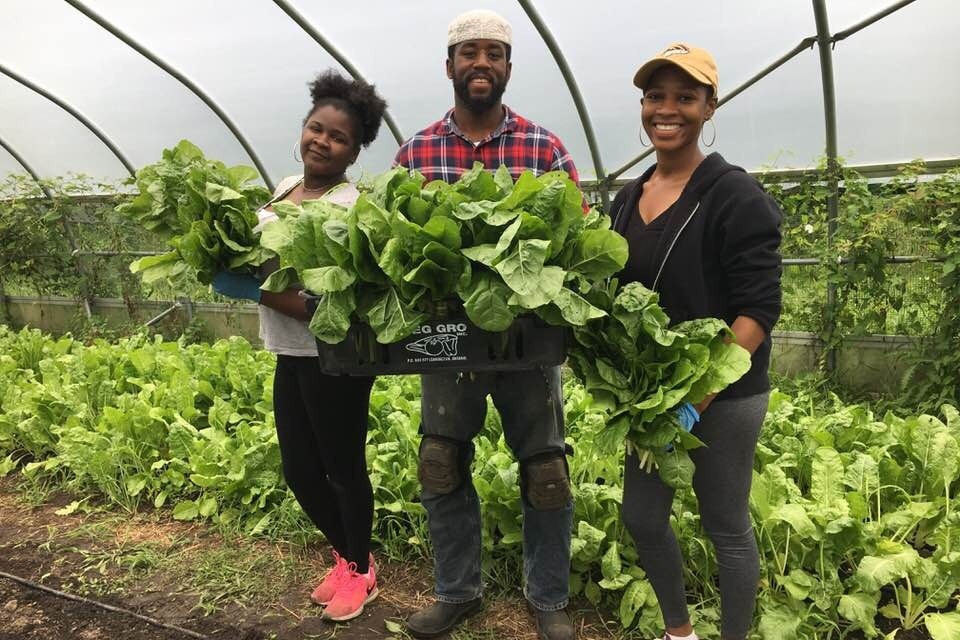 WHAT IS IT?
The Detroit Black Farmer Land Fund is specifically targeted to support black growers and farmers in the city of Detroit to purchase land they are currently farming or plan to farm on. 
Farmers and growers will be considered for the fund by way of an application process. Funds cannot be used for anything other than land purchase. Funds will be dispensed with a signed purchase agreement. 100% of funds raised will go directly to the black farmers selected by the application committee. 
A dedicated committee of collaborators from Detroit Black Community Food Security Network (DBCFSN), Oakland Ave. Urban Farm, and Keep Growing Detroit created an application process to ensure the funds will be allocated to the black growers that will benefit the most from these funds. Applications will be reviewed blindly using an internally developed rubric. A call for applications will be released in July and awardees announced in September.   

Stay tuned for more info on how to apply for the fund!
HOW TO DONATE
To be a part of this movement, donate funds through this gofundme page or directly to cashapp: $detroitblackfarmer. 
Fundraising team (6)
Danielle Daguio
Organizer
Raised $2,691 from 24 donations
Detroit, MI

Registered nonprofit
Donations are typically 100% tax deductible in the US.
Ashley Atkinson
Team member
Raised $2,925 from 8 donations
Tepfirah Rushdan
Team member
Raised $2,834 from 38 donations
Erin Bevel
Team member
Raised $1,008 from 15 donations
Shakara Tyler
Team member
Raised $774 from 14 donations
See all