Defend W Asheville Harm Reduction
MAJOR UPDATE (March, 2019)

At the beginning of the month, the NOVs issued to Firestorm Books & Coffee and The Steady Collective were rescinded! We reached a settlement with the City of Asheville that acknowledged the legitimacy of Steady's weekly harm reduction event without requiring any substantive concessions from us or our partners. See campaign updates for more information.

THE STEADY COLLECTIVE
is a three year old harm reduction organization that began operating a syringe access program in 2016, following the statewide legalization of such programs. Steady distributes clean syringes, naloxone (used to reverse opioid overdose), fentanyl test kits, educational materials, and referrals to treatment upon request. This work is now being threatened by the City of Asheville.
We need your support to resist gentrification, protecting harm reduction services and the spaces that support them!
On August 8th, The Steady Collective and Firestorm, a bookstore co-operative that hosts Steady's weekly outreach event on Haywood Road, were both given thirty days to stop distributing syringes and naloxone in West Asheville, a neighborhood undergoing rapid gentrification. This action was accompanied by a parallel move against Kairos West Community Center, a neighboring institution that hosts free meals in collaboration with the Asheville Poverty Initiative. Taken together, we understand this as a shameful attack on our community's most vulnerable members.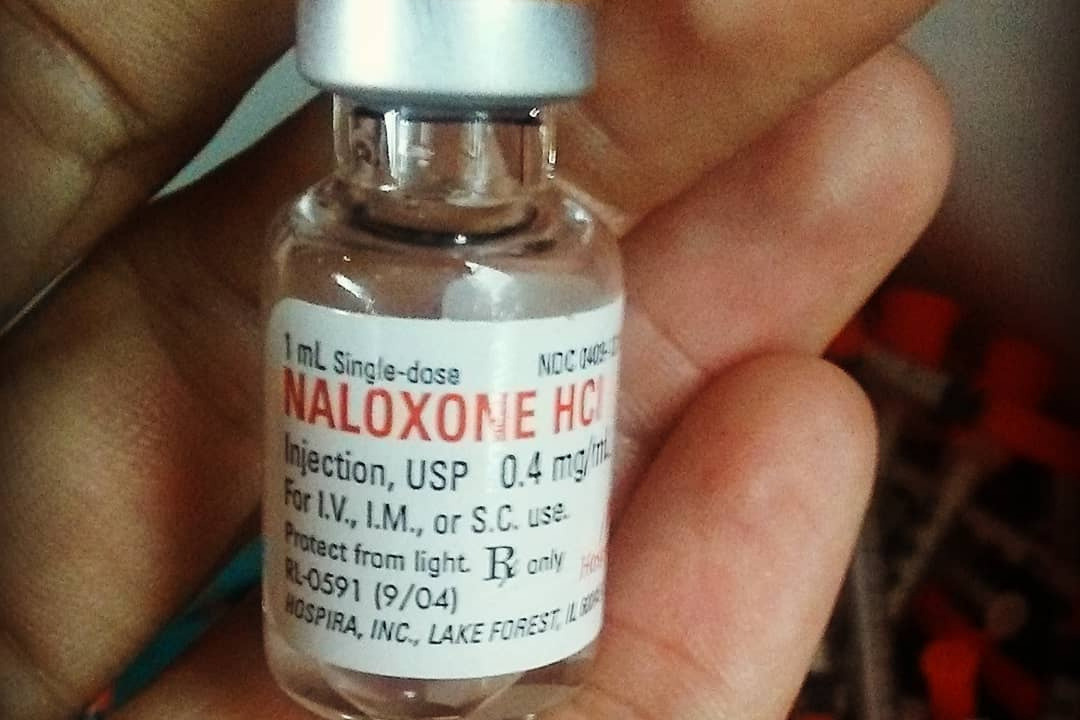 Southern Appalachia has been one of the regions hardest hit by the national "opioid crisis," a biomedically produced, policy-driven phenomenon of opioid overprescribing followed by irresponsible stoppage of pain medication prescriptions, leading to an increase in heroin use. More people in Appalachia suffer and die from opioid-related substance use disorders, with less access to treatment options, than anywhere else in the country. Last year, Steady distributed 73,000 new syringes and 1,762 naloxone kits. The organization received 258 overdose reversal reports from folks using their kits (66% of all street reversal reports in our county). These reports are increasing
dramatically
in 2018.
Within this deadly context, attempts by the City of Asheville to impose additional regulatory burden on activists and health care workers doing harm reduction is unconscionable. If the City is successful, it will set a disastrous precedent for North Carolina and cost lives throughout our community.
WHY WE'RE ASKING FOR MONEY
The Steady Collective and Firestorm are grassroots organizations with limited staffing and financial resources. Over the last month, both have been unable to maintain normal operations due to the intense time requirements of responding to this action by the City of Asheville. Additionally, Steady lost a $15k grant as a result of City action.
This is a gentrification resistance and survival fund.
Money raised may be used to cover the costs of contesting the City's notice of violation (including an initial $1,662 in appeals fees), increased staff time, and the loss of other funding sources.
We also ask that you support Firestorm, which has expended countless staff hours and thousands of dollars in lost sales while defending Steady's harm reduction event. Please help the co-operative continue its work -- including the provision of space and resources to dozens of
other
grassroots organizations -- by joining their Community Sustainer Program at
www.firestorm.coop/sustainers.html
.
LEARN MORE
The Steady Collective
www.thesteadycollective.org
"Needles on Haywood Road!" An introduction to harm reduction in West Asheville
www.firestorm.coop/news/126-needles-on-haywood-road.html
"West Asheville groups appeal 'unconstitutional' city violations"
https://www.citizen-times.com/story/news/local/2018/09/18/west-asheville-nonprofits-appeal-unconstitutional-city-violations/1254572002
We've also received support from local and national organizations concerned with public health, including
Human Rights Watch
,
AIDS United
 , and
physicians at Mission Hospital
 .
#AVLZONESFOROVERDOSE

Fundraising team: Steady Collective & Firestorm (3)
Libertie Valance 
Organizer
Raised $290 from 10 donations
Asheville, NC

Registered nonprofit
Donations are typically 100% tax deductible in the US.
Hillary Brown 
Team member
Raised $1,360 from 11 donations