Daddy Dearest Won't Help Daughter
My Father was extremely abusive physically and mentally to us kids. There were four of us but my brother Frank Orlikowski Jr. committed suicide perhaps because the atrocities were more than he could bare. We grew up in Cheektowaga, NY.
None of us kids ever asked anything from our father, even after he was awarded a million dollar law suit years ago. It was indoctrinated into us to always respect our father and never ask anything of him. We were made to feel that we were greedy or selfish if we did.
But now my sister has two young children, is recently divorced, works full time and is trying to buy a modest house in the school district of her babysitter. After being shunned by our father for 45 years, I thought this might be a good opportunity for him to right a lot of wrongs.                                              
I went to my father and told him that I was helping my sister with funding for a house and asked him if he too would help contribute. I told him that since my mom was recently diagnosed with ovarian cancer, she's given me a box of old memorabilia and many childhood memories have been stirring up. Since he's a faithful church goer, I asked him to go to The Chapel counseling with me. He said he wouldn't go and he will give my sister nothing. Not only would he not apologize for the barbaric abuse he's done, he won't even acknowledge it. Therefor, my offer still stands to go to counseling with him.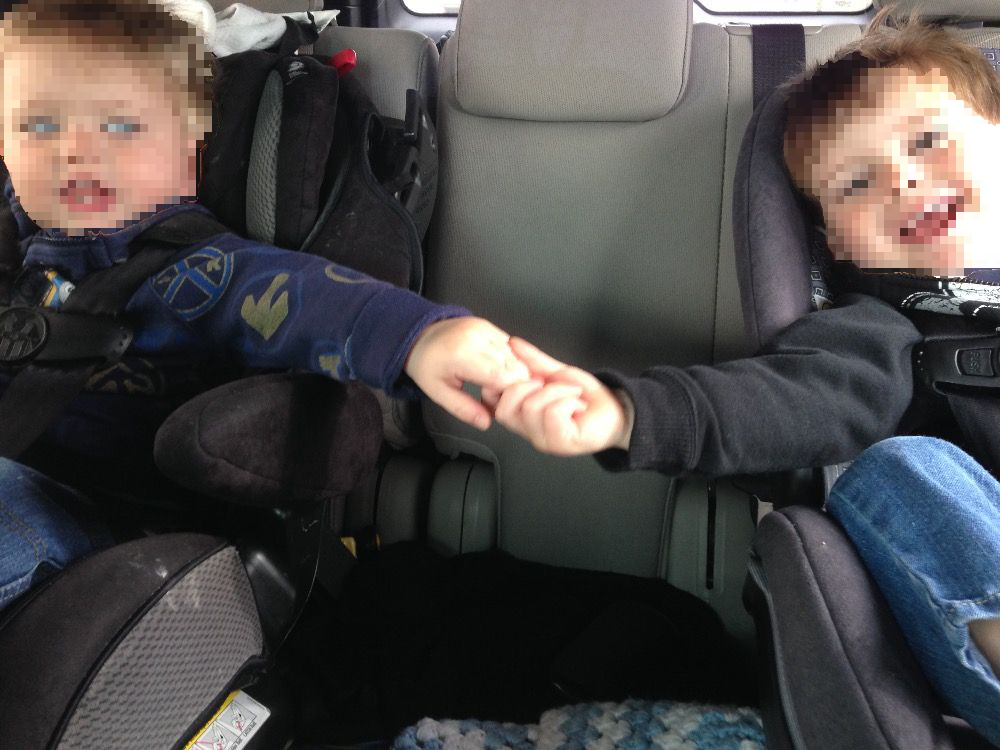 I realize that my father isn't sorry for the reprehensible acts he's done to us and I've been helping him hide his dirty little secrets every time I would bump into him at a restaurant by smiling and making small talk with him and his wealthy friends when he'd introduce them to me. I will no longer pretend that the brutalities done by my father's hand never happened and 
I'm ready to tell the truth to anyone who can stomach it.
I thank you for taking the time to read my story, it's not an easy one to tell. I also thank you for donating to a stranger when my father refuses to help his daughter and grandchildren.                                     
                               Below are a few horrifying memories
Most of the more heinous acts were done to my brother Frank Jr. between the ages of 5 -14.
I remember my father beating my brother. He used cords and would whip him anywhere on his body leaving deep welts. This went on until the school got involved. Then the "monster" had to get creative with his punishments so he didn't leave marks.
My father would make Frankie hold out his hands and he would hit his hands with a metal spoon until his hands were beet red. Frankie would scream and jump in pain.
I remember Frankie wasn't fed for days.
I remember my father in a rage screaming at Frankie asking "why did you steal butter"? My brother replied "because I was hungry". My father then shoved a stick of butter down his throat. When Frankie threw up, he was made him eat his own vomit.
I remember my father handcuffing my little brother to the baseboard pipe in his bedroom naked so he wouldn't run away. Frankie would cry out "I got to go to the bathroom" for hours, and when he defecated on the bedroom floor (there was no bed) Frankie was made to eat his own fesses. At times I would sit outside Frankie's room, and reach under the door to touch his fingers to try to comfort him.
I remember my father took my brother by his ankles and kept dunking him into a rain-barrel full of water while Frankie frantically screamed and gasped for air.
When I was 14 months old, I was rushed to the hospital with a concussion and had to stay in the hospital for a week. I had a blow to my head and still have a scar on my chin of where the object hit me. No one knows any other details.
It wasn't always Frankie, me or my siblings that my father beat. I remember my father beating our dog uncontrollably (because he pooped in the house) and then made the dog stand in a corner waring a paper bag over his head. The dog sat there trembling with fear when all of us kids stood crying.
There are many more disturbing incidents but these are some of the ones that haunt me most.

Organizer and beneficiary
#1 fundraising platform

More people start fundraisers on GoFundMe than on any other platform. Learn more

GoFundMe Guarantee

In the rare case something isn't right, we will work with you to determine if misuse occurred. Learn more

Expert advice

Contact us with your questions and we'll answer, day or night. Learn more