Smiths In INDIA - 20 Days Left
$12,000 in 12 days!!!
Hey guys, we are raising $12,000 in the next 12 days to get us to India

That's $1000/day. We need 10 people a day to give $100 or 20 people a day to give $50. Even a $10 donation will make a huge difference.


20 DAYS LEFT!!!!
We have 20 days until we need to be in India. We are only at 40% of our financial goal and need to hit 90% to launch!

The last leg of our climb is the steepest and we are asking our all those who believe in the work we are doing in northern India to jump onboard in these last days!!!!

For a year, we've been preparing to serve a charity in northern India that focuses on issues of illiteracy, extreme poverty, women at risk and trafficking. The region they are in has the highest rates of illiteracy and atrocities against women in the country and is increasingly known as a human trafficking hub, with the girl child of India and Nepal as the most vulnerable victims.

This region also has incredible gifts as well as an unquenchable beauty to offer the world! We are going with the expectation to embrace and share those beautiful gifts with you.

Our goal is to raise a significant portion of total need in the next 12 days so that we can launch on time. We can't buy air tickets until we have enough of our operating costs covered!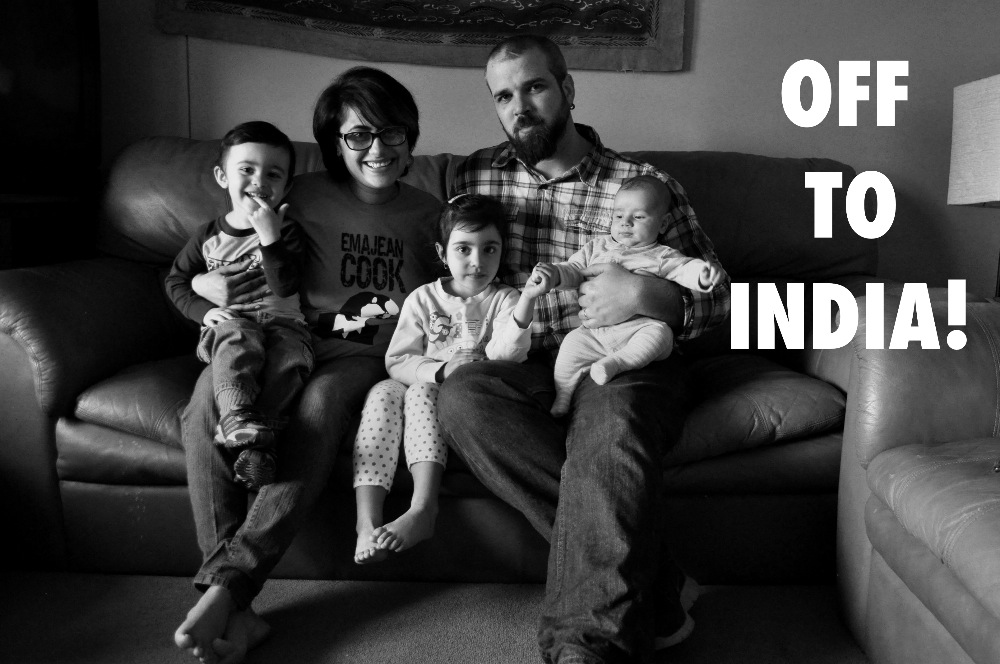 ANY DONATION HELPS! - SPREAD THE WORD!

Any amount works, so please give to our campaign to get to India on time. Share our campaign on your Facebook, email, twitter, etc. We know this goal is MONUMENTAL, but every little bit or large donation will count, so we are asking for your financial gifts to meet our need in this final hour.


For anyone who would like a tax receipt or get more information regarding our year in India, we have an alternative donation process and more info. Please email us at [email redacted] for more info.

Blessed to be a blessing,
Nathan, Abby, Aria, Sarkis and Ismail!!!
Organizer
Nathan Smith
Organizer
Grand Rapids, MI