Contribute to Elena's Studio in Lisbon, Portugal
Hi, my name is Elena and I am located in Lisbon, Portugal. 
I am offering professional sessions in my area, which I would describe as kinky therapy. I am professionally trained, a reputable expert, offering services to clients face-to-face and online. This year I have also started consulting and training of women interested in my type of knowledge.
I have opened my Studio in Lisbon area in May 2021
– a nice space with several rooms and a terrace. I wanted to create a welcoming space for everyone. Basically everything that I earned from my professional sessions were spent for the rent and improving the space: repair, buying new furniture & equipment.
I have already equipped 3 rooms, you can see photos below.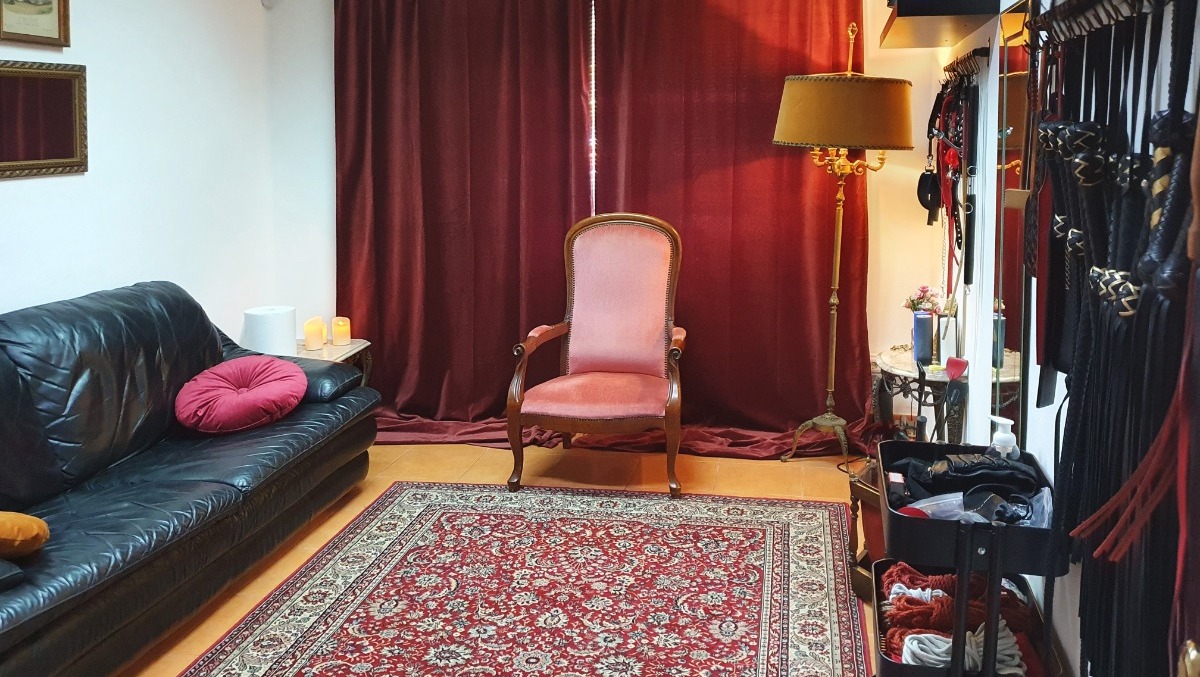 But now I need help of the community and my clients:
I need to repair the bathroom & kitchen area,
and it needs a lump-sum amount that I don't have at the moment. I need funds to do the following:
·         Break the wall between 2 small spaces to create one proper bathroom;
·         Install a shower & a ventilation system;
·         Replace tubes, toilet & water sink;
·         Install a heater (as the space does not have a hot water);
·         Install a ventilation in the small kitchen;
·         Renew a kitchen area: install tubes for the hot water, renew some furniture & cooking equipment. 
Once I have these works done, I will:
·         Have a proper shower facilities for my clients;
·         Be able to arrange a guest room and invite clients and people from other countries to stay at my studio;
·         Ensure better quality catering at my educational workshops for women. 
I am ready to answer any questions that you may have. If you are located in Lisbon, Portugal, and willing to visit the space before making your donation, you are welcome!
Any amount matters!
Don't think that a tiny donation will not change anything – it will! 
At my professional career, I have met so many great, generous, educated, respectful people – I think I am blessed with all the experience I already have. I will ask you to help me in my journey, because I know what I am doing is very much needed and helpful for many people.
My birthday is on October, 27, and I will consider every donation as a birthday gift to me!
Thank you all!