From Congo to Columbus
Half a world away, our son waits for us. Camryn Eric Juday is 11 months old, and lives in an orphanage in Kinshasa, Democratic Republic of Congo. We began our journey, a story you can read about
here
, in February of 2014. Since then, we've cashed out IRAs, completed mountains of paperwork, and had our fingerprints scanned innumerable times.
Noelle and I have wanted to adopt since as long as either of us can remember. In fact, our first date together began with an agreement (with a handshake and all) that we both were committed to adopting. There is a stirring deep within both of us that we were created to care for children. Traveling through, and living in, some of the neediest areas of the world sharpened our desire to care for orphans within the international community. We chose DRC, a country of great need.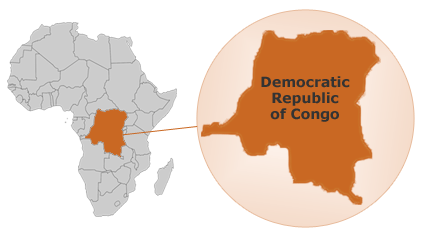 According to the International Monetary Fund, DRC is the poorest country in the world, with a per capita domestic product of less than $400, almost half of the next poorest on the list. In addition, due to the ravages of civil wars and AIDS, the number of orphans in DRC is sky-high: about 4 million, according to UNICEF. Clearly, these children are vulnerable, and need our help.
In June of 2014, we were thrilled to receive a referral for a little boy.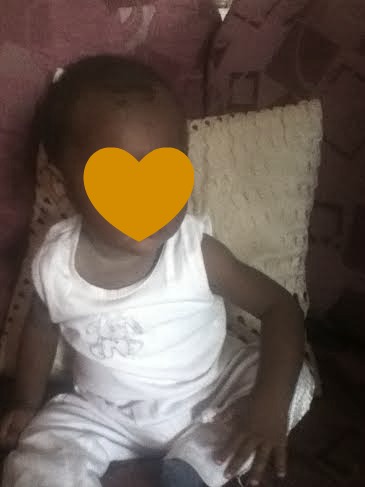 At this point in his journey (April, 2015), Camryn's file has passed almost all of the legal hurdles in the Congolese court system. Soon, he will be moved from his state-run orphanage to our agency's foster care home. There, he will receive proper nutrition and 24 hour care, amenities he is not guaranteed in his current home. With this upgrade, though, the costs increase.
Our family will be responsible for paying for his food and care each month, at an amount that is not insignificant. In addition to this, as an infant, Camryn has been sick several times, resulting in hospital visits. Most recently, his arm was broken (an occurrence we believe was due to negligence, not abuse), necessitating another medical visit. In addition to this, once the US clears all of the paperwork, I (Daniel) will be flying to DRC to pick Camryn up, a 2 week trip that will register somewhere around $6,000-$7,000. 
We would love for you to partner with us to help us care for Camryn's continued expenses, and to help us bring him home!
Thank you all for your support!
Daniel, Noelle, Kyler, Havyn, and Camryn
Frequently Asked Questions
We've heard from a few of you with questions about our adoption process and wanted to take a minute to answer them for all of you, in case others were wondering the same things. Below is a list of the questions we've heard most often, but please feel free to email us directly if you have any other questions. Before we get into the questions, though, we wanted to express a few things that have been on our hearts.... 
International adoption is not just a financially challenging endeavor - it is an emotionally draining one. To connect your heart and family to a child whose livelihood is largely out of your control for months or years on end during unnecessarily lengthy processes is very difficult, frustrating, and heart-breaking. We have had to watch Camryn "grow up" month by month through one or two blurry photos. It is not ideal, it is not easy, but we love him and we believe deeply in the call to care for orphans.  
We recognize, especially as Americans functioning in fairly predictable, developed systems, that it is confusing, if not maddening, to understand why things cost what they do, why processes take as long as they do, and so on. We are not accustomed to accepting uncertainty or being satisfied with "grey" answers. Even having experienced all of this in Thailand before, it is maddening to us as well. But, for us, the frustration and uncertainty is not an excuse to not get involved.
It is not easy to ask for support; it's never easy to admit you need help. But we do. We need your help – financially, yes, but also emotionally. If you feel unsettled donating financially to Camryn's fund, please consider finding ways to support us emotionally. Your love and support would mean the world to us.
Q: Why is Camryn's face always covered?
A: This is done at the request of our agency, and is an effort to protect his identity. Camryn is not yet legally our son, according to U.S. immigration laws, and so we are somewhat limited in our ability to distribute his picture, particularly on social media. As soon as Camryn's file has passed the U.S. investigation and immigration process we will be able to post his face online. Until then, if you email us directly, we'd be happy to send you a picture.
Q: What is the situation with the exit visa ban?
A: In the fall of 2013 the Congolese government issued a ban on all exit visas for adopted children, citing corruption within their own systems, and a fear of children being trafficked by unauthorized sources. As of now there are nearly 1,400 adopted or nearly adopted children waiting to leave the Congo. The government ministry responsible for processing international adoptions has carried on throughout this ban, which is how our file has made progress. President Obama recently intervened personally, in addition to long-term Department of State pressure, and we are now hearing rumblings of the ban being lifted. News sources in Italy and France have already made public announcements from their sources, and we are expecting a June 1st announcement to American families. We are hopeful, but again, know that processes in developing and third world countries are often sluggish and mired in hold-ups. It does seem likely that the ban will lift soon, and it might be that our adoption process is left essentially untouched by this ban.
Q: What does the timeframe from here on out look like?
A: We are in the fourth of four stages. The first stage was the home-study, during which we sought approval to become an adoptive home under the Hague Convention. The second stage was referral, which for us happened incredibly quickly – just days after our home-study was completed. We received a referral for Camryn when he was just 6 weeks old. The third stage was essentially out of our control and sight. During this stage the Congolese government conducted an investigation to ensure that Camryn had not been trafficked, and then processed his file to completion. At the terminus of this stage, which occurred near the end of April 2015, as far as the Congolese government is concerned, we are the guardians of Camryn. The fourth stage, happening now, is dependent upon the U.S. satisfying immigration policies regarding the Hague Convention and other laws, and preparing the paperwork necessary to bring in a new citizen of the United States of America. If projections are accurate, we are somewhere between 3 and 6 months away from completing this stage. At that point, and assuming that the exit visa ban has been lifted, we will fly to the Democratic Republic of Congo, appear in court, and bring Camryn home. We are hoping, hoping, to have him home by the end of this calendar year.
Q: Where did the $12,000 number come from?
A: This amount is what we predict the remaining expenses to be. We have paid approximately $35,000 in fees and expenses so far, and, in reality, are only anticipating expenses related to the last stage of this process: bringing Camryn home. These fees are listed below.
$4,000                         The amount for living, food and medical expenses for Camryn from May until December, when we hope to be picking him up.
$2,000                         The approximate amount of immigration and medical fees required by the U.S. government at the time of picking Camryn up.
$2,000                         The amount we have been advised will be needed for our own living expenses for the 2 weeks we will be in the Congo. Because of the nature of the city, foreign travelers are required to stay in one, specific guest house, which charges accordingly.
$3,000 – $5,500          The amount required for airplane tickets, depending upon who is travelling. We had planned on purchasing only one ticket, but have been recently informed that two people may be required in court there. Additionally, we are still unsure as to whether Camryn will need a ticket or not. It is likely he will. This seems to be a decision that rests in the hands of the Congolese court.
These numbers sum to $11,000 - $13,500. We chose $12,000 as a middle ground number. 
Q: Aren't you concerned with corruption in the adoption process?
A: This implies that we are either unaware of, or unbothered by, the corruption throughout the adoption process. We are neither. Both of us have lived separately, and together, in countries in which corruption often plays a primary role. It is unpleasant in those situations, and very near intolerable in this one. We are furious that there are government officials inappropriately making money from at-risk children. We are furious that Camryn is not receiving the very best living conditions, conditions that are likely possible from the money we send, because so many hands touch that money before it gets to him. We are furious that the very timetable of an international adoption is artificially high, due to the need for increased security and investigation. Of none of these things are we ignorant, and of none of them are we apathetic. However, the fact that this corruption does exist, in every country, does not negate the fact that Camryn deserves a home, as do all children. We have invested most of our life savings in this process, and it is infuriating to know that some of that money does not represent an actual expense in the adoption. It seems to be, though, a necessary evil in bringing Camryn home.
Q: Why did you choose the Congo if there are so many problems there?
A: We chose to adopt from the Congo primarily because of the high need there. The Congo has a long history of being taken advantage of, and now finds itself almost entirely devoid of infrastructure and resources. The International Monetary Fund has named the Democratic Republic of Congo the poorest country in the world. Years of civil wars, and unchecked AIDS, has created a body of four million orphans. UNICEF estimates that 10%-14% of every child under the age of 15 in the Congo is an orphan. As we looked to build our family through adoption, we both felt drawn to Africa. The sheer, staggering number of those children who desperately need help is hard to ignore, and we simply couldn't.
Q: Is this a normal amount of money for an international adoption?
A: According to a U.S. government child welfare report, the average cost for a facilitated, international adoption varies widely, but can be $40,000+. This includes the fees associated with the agency, home-study, and foreign country placement service. This does not include any additional fees (medical) or transportation. Our adoption seems to be ending up on the highest end of their estimate, but is within the bounds of what is typical.
Q: Why did you begin this adoption knowing you would not be able to pay for the entire process?
A: The shortest answer to this is that, as we ran the numbers at the beginning of this process, we believed we would be able to pay for the entire process. Clearly, we ran into some expenses that we did not anticipate, some because we simply didn't know, and some because we couldn't have known. We knew most of the hard figures involved, such as the agency fees, the country fee, and the immigration fee, but many of the other costs were not so easily obtained. We did not intend for this to become a fund-raising venture, but it has. We would love for you to help us close this process out, but only want you to donate if you want to donate. We will find a way bring Camryn home.