Community Chest Request Fund (CCRF)
A Note from the founder of the Community Chest Request Fund (CCRF)
"Keep us at task too hard for us so that we may be driven to thee for strength."     Eleanor Roosevelt
Two of the greatest influences in my life are my mother and my oldest brother. I have seen them both give to help others, even to the point of financial hardship on their part. They were not presidents and CEOs of major corporations, and their professions (convalescent aid and a mechanic, respectively) would be considered humble by some. They have used what is at hand to bring blessings to others. Because of my brother's
teachings about auto repair, I can do most simple upkeeps on my car and have saved a lot of money over the years. In addition to working in a convalescent home, my mother has worked with an organization for the mentally disable. With her limited earnings, she
created a scholarship for those in need. It is with these influences, that I have ventured to do the same in my own humble way.
Establishment of CCRF
I established the Community Chest Request Fund (CCRF) in 2012 with the primary goal of providing financial assistance to people of all communities with mental illnesses, individual and family counseling, human services needs (rent assistance, food, utilities,
education and medical assistance) and to provide monetary support to other individuals or organizations in the business of providing the same services.
CCRF was begun at a time of great personal challenges, which included a period of unemployment. In the process of time, my son was diagnosed with SPMI (Severe Persistent Mental Illness), and tried to commit suicide twice. Thank God, he failed. To bring greater community awareness of the challenges faced by families dealing with SPMI illness, I purchased a tee shirt and on the front printed "What is SPMI? Ask Me." On the back it listed the letters of the acronym and included the full words: S=Severe, P=Persistent, M=Mental, I=Illness.
I wore the shirt everywhere I went for several weeks; grocery shopping, car wash, bowling alley, church, Six Flags of New England, even wearing it to a Women's Health Expo in Connecticut. I was heartened by the number of people that took me up on the offer to ask. But more delighted by those who said, "I know what that is." "My grandmother has that." "My nephew has that." One gentleman in the grocery store said, "My daughter has an SPMI and I have to fly her several states away to get her treatment." In addition to this, I testified before the Appropriations Committee of the Connecticut Legislative Office, to keep funding available to families and organizations that provide services to the mentally ill.
Funding
As stated earlier, I began CCRF at a time when I was unemployed, using a portion of the unemployment check to fund the account. When asked by one of the individuals I assisted, "If you are unemployed, why are you using the money you obviously need, to help us?" My response was that I had found a cause that I was passionate about, greater than my needs. Shortly thereafter, in June of 2012, I received a fulltime position working for a human services company. I continued funding CCRF with funding from my own pay. In 2014, to continue raising awareness for SPMI and basic human needs, I walked 18.2 miles from Bloomfield, Connecticut to Six Flags New England in Agawam, MA,
continuing for three consecutive years.
Why am I turning to you? The needs are greater than can be funded by the current means of support. Walking to Six Flags New England, has resulted in some physical
limitations, but David in the word of God said, "I will not offer anything that cost me nothing." It was a wonderful experience.
I need people who have compassion for those in need within our society, and are willing to help provide a sustainable means of support. In testifying before the
Appropriations Committee regarding funding, I also met with some of the senators and representatives.
One senator had a baffling mind-etching response, taking out his smart phone and reading a Bible text, 2 Chronicles 7:14: "If my people, which are called by my name, shall humble themselves, and pray, and seek my face, and turn from their wicked ways; then will I hear from heaven, and will forgive their sin, and will heal their land." I simply repeated it from memory as the Senator read it from the text, but to date, fail to understand the point. People in need, require help, not vain words taken out of context to comfort one's conscience.
I could have also brought to his attention Isaiah 58: 6-8, which in summary says, what pleases God is to lead a life that is righteous to help the oppressed, hungry, poor
and homeless and allow God's blessings to be received.
There are those in our legislation that are compassionate about human needs but they
are fighting an uphill battle. In the US Senate, some have blamed tragedies on the mentally ill to avoid dealing with the real issues in society. The answer will not come
from them.
That is why I am turning to you. The ultimate vision is to provide housing, education, medical assistance and employment for the most vulnerable in our society. Won't you please help? Please keep reading to see how you can assist in the immediate phases on the way to the ultimate vision.
Respectfully,
Douglas Kerr
CCRF Goal: To provide financial and infrastructural (office space, housing) support to ANY qualified individual, family or organization in need, or provide services to the mentally ill, economically challenged, with the resulting outcome of improvement of the community.

The Community Chest Request Fund (CCRF) is much more than a conduit for a place with feel-good ideals; it's a platform that sustains community pillars providing life quality changing and improving, encouragement and solutions to unmet needs of your body, spirit, and mind.


CCRF currently provides infrastructural support for two organizations: Joy Mission Center and Project 199 Oakwood Avenue, West Hartford, CT. Both
Joy Mission Center and Project 199 are built on whole-istic principles of equality, security, and emotional, mental, and physical support, fulfilling the unmetneeds (body, spirit and mind) of the people of Hartford County.
Joy Mi ssion Center provides a unique blend of services: food pantry and fresh produce; quality of life programs for the elderly, adults and children; health and wellness and financial seminars; counseling (mental, health and substance abuse); clothing distribution; prayer and encouragement; community building. Project 199 is a building currently being leased and under consideration for purchase to provide office space for community services and transitional housing.
Even though CCRF sounds like an idea worth supporting regardless of the rewards involved, we have set up big rewards for those who help us reach our goal.
Please see the Funding Goals section at the bottom of this profile!
What  is offered to Hartford County?
 

Let's start with the
food pantry and fresh produce.
Our goal is to introduce to children and adults fresh produce; fruits and vegetables that taste good and are good for them. We believe this is a critical component in fighting childhood and teen obesity.

30-Minute Overview and Weekly Seminars:
We host free 30-minute overview seminars 2 or three times a week on mental health, parenting, money management, languages, music, even massage therapy, and from there you may register for weekly workshops! We partner with local professionals who want to volunteer their time to make Hartford County a better place.

Clothing and Household Items Distribution:
Begins with collecting used clothing and household items through four programs: Door to door pick-up service, clothing drop, business clothing drives, and attended donation locations.

Cooking Classes:
Convert your favorite dish from fattening and harmful to healthy and tasty; lose weight, lower blood pressure and cholesterol, naturally.  These free cooking classes are designed to inform and demonstrate how to effectively reverse the various diseases that affect us and our families.  Bring a friend and sample our recipes. We provide quality free child care.

Counseling (Mental Health, Substance Abuse):
The individual counseling offers support and advocacy to people who are living with mental illness, delivered by counselors and peer specialists with lived experience who have achieved significant recovery to assist others in their recovery journeys. Counselors and peer specialists model recovery, teach skills and offer support to help people experiencing mental health challenges lead meaningful lives in the community.

Financial Independence Workshops:
The Financial Peace University (FPU) is a nine-lesson class on money management taught by America's most trusted financial guru, Dave Ramsey. Dave's local team will walk you through the basics of budgeting, dumping debt, planning for the future, building wealth, and much more.

Gardening 101:
Obtain all the essential information to begin your community's most popular hobby.  Includes a range of learning, from the essentials of plants and their importance to the production of fruit. Unveil the significance of having good soil, and how to correct its composition in your yard. Increase your awareness of our world's ecology and working in harmony with it rather than in opposition; learn about plant stamina,
planting zones and the most important date in a gardener's calendar; plant propagation, the proper care of seedlings, and recent transplanted garden additions.

Program/Services for Children and the More Seasoned:
Learning Is Fun Everyday (LIFE) is a fun-filled program that offers opportunities for children, youth and families to connect, while building character, and reinforcing academic excellence. LIFE includes themes that children will have fun exploring, as well as games, crafts, skits, and so much more! Participants will also learn how to prepare their own healthy and delicious snacks.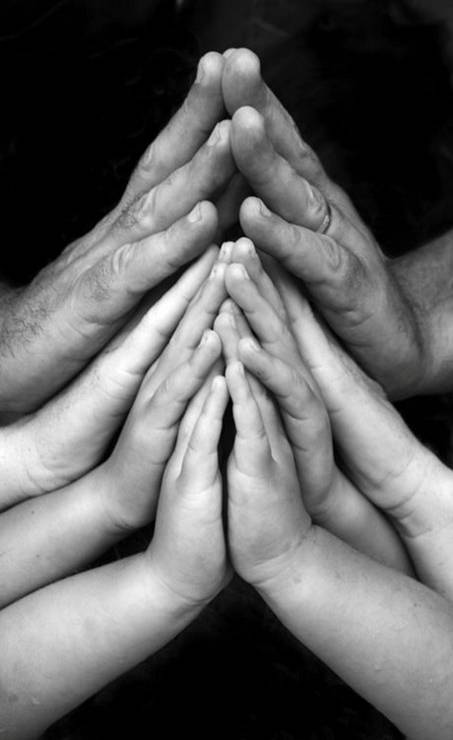 Prayer:
Volunteers are available to hold share and prayer individual or group sessions upon request.


Wellness and Physical Screenings:
Blood pressure, cholesterol check, A1C test, and weight assessment.


Project 199 Oakwood Avenue:
Office space for organizations offering community services and transitional housing.

Funding Goals
To date we have raised $10K. With your one-time contribution between $10 and $100, CCRF can raise an additional $10,000. We also have stretch goals (should the love and support come in even greater than we expect) which will allow us to do even more good in the world.
$50,000
Will allow us to pay the rent and provide services for 6 months.
$250,000
Will allow us to provide services for 2 years.
$300,000
Will allow us to provide services for 2 and a half years.
$1,200,000
Will allow us to purchase the building and provide sustainable services for years to come.
Rewards
So, to reach these goals, over the next 60 days, we're offering reward packages to all the Compassionate Contributors who help make CCRF services a reality.
Bronze Contributor $25
Reward:
Keychain
Silver Contributor $100Reward:
T-shirt or Mug
Gold Contributor $1,000+Reward:
T-shirt, Mug and Thank-You Video from our
Team.
Diamond Contributor $5,000+Reward:
T-shirt, Mug, Thank-You Video from our Team,
and a year's Handmade Cards from the children.
Platinum Contributor $10,000+Reward:
T-shirt, Mug, Thank-You Video from our Team, Participation in the development and naming of a program.

Call to Action
If you believe in equality, security, and emotional, mental, and physical support, community building, and believe that the best way to nourish others and yourself is to do it whole-istically, then please consider helping to make CCRF quality of life improvement services a reality! You belong with and at CCRF directly serving or sponsoring someone who can!
Want to chat more? Please get in touch!
Contact Doug Kerr.

Community Development:
Through our YouTube channel, CCRF followers and supporters can stay up to date with our involvement in the community.

Join the Fight Against Human Trafficking:
We donate a portion of contributions to the fight against human trafficking.   

Organizer
Douglas Kerr 
Organizer
West Hartford, CT
#1 fundraising platform

More people start fundraisers on GoFundMe than on any other platform. Learn more

GoFundMe Guarantee

In the rare case something isn't right, we will work with you to determine if misuse occurred. Learn more

Expert advice, 24/7

Contact us with your questions and we'll answer, day or night. Learn more