Brockton, MA Community Member Detained by ICE
On Monday, November 18th 2019, Sergio traveled from his home in Brockton to the U.S. Citizenship and Immigration Services office for a routine immigration check-in, but did not travel home as he was detained be ICE.
Sergio is a father, a former college athlete at Massasoit Community College, a provider for his family, and an active community member that has contributed to the greater good of Brockton. In 1995, at 8 years old, Sergio was brought to the City of Brockton for a better life and he has grown up in this community. He was raised here in the City of Brockton, attended our schools, and played in our parks. Sergio is a Brocktonian.
His story is shared by the hundreds of people at-risk for deportation that do not have any knowledge or connection with their home country.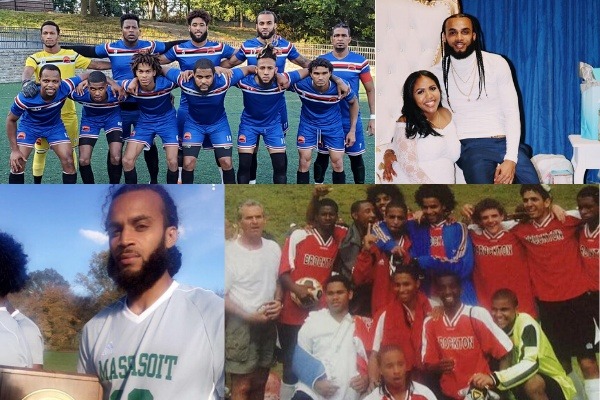 Prior to detention, Sergio and is partner Jennifer were preparing for their newborn due on December 9th. Without the support of Sergio, Jennifer will be left alone to care for their newborn and this family will be ripped apart.
Currently, Sergio is being held at the Plymouth County Correctional Facility, which renewed their agreement with ICE this past June. While other counties have ended their contracts with ICE, like Suffolk & Norfolk County, Plymouth County has continued the controversial partnership and continues to support the Trump Administration's family separation machine.
For several years, Sergio has been punctual with his routine immigration check-ins, but this past Monday, he was ripped from his family with no explanation. For the past three years, there has been a massive increase of immigrants who are detained at these routine immigration check-ins. More recently, since June 2019, Brockton community members have reported this uptick and the fear of complying with immigration check-ins has drastically increased.
The racist, anti-immigrant Trump administration is ripping families apart in more ways than one, and it's not just happening at the border, it's happening right here in our community. In secrecy and in silence, ICE is ripping away fathers, mothers, aunts, and uncles from their family and community.
Please give as generously as you can to ensure that Sergio and his family have the resources for legal defense and bond. Your gift today will make a big impact and could influence the outcome of Sergio's case.
Raising funds as quickly as possible for a strong legal defense will be critical for Sergio and his family.
You can give $5, $10, $25, or even $50 or $100. Every gift is powerful and will help Sergio and his family.

Fundraising team: Lobo Defense Fund (4)
Lobo Defense Fund
Organizer
Brockton, MA
Amilton Pereira
Team member