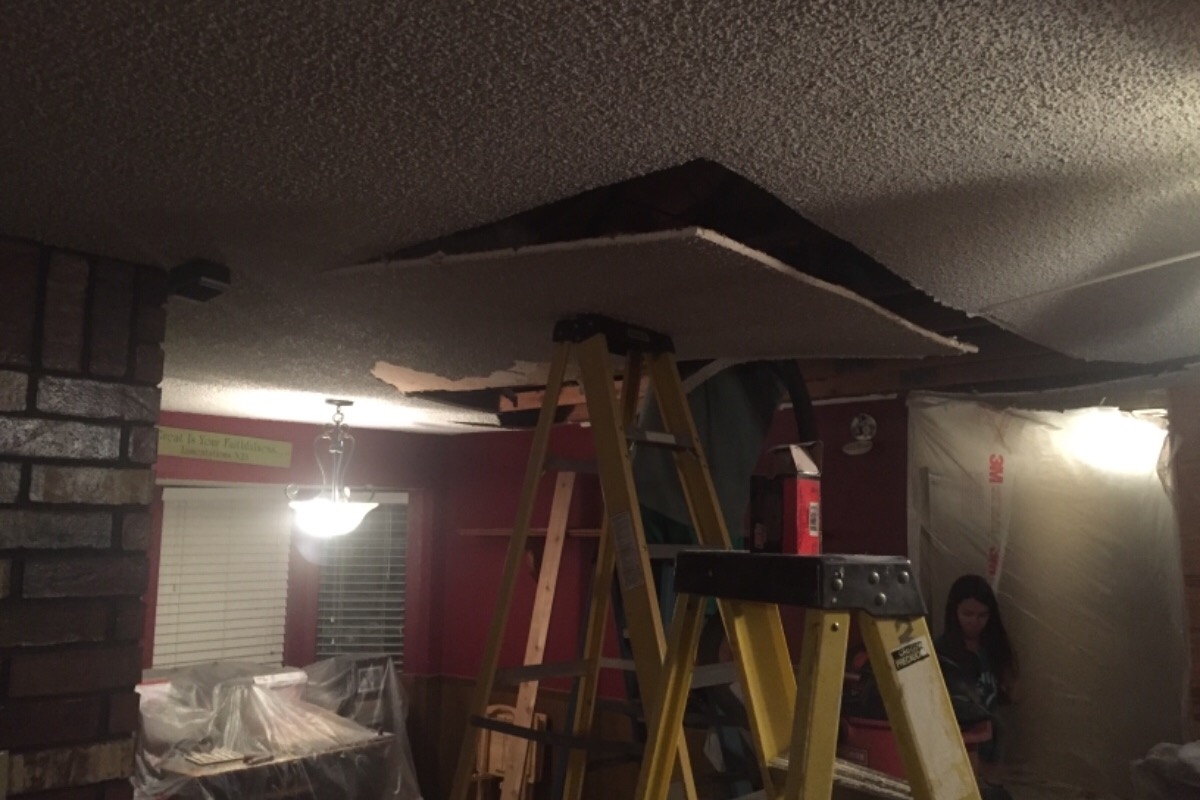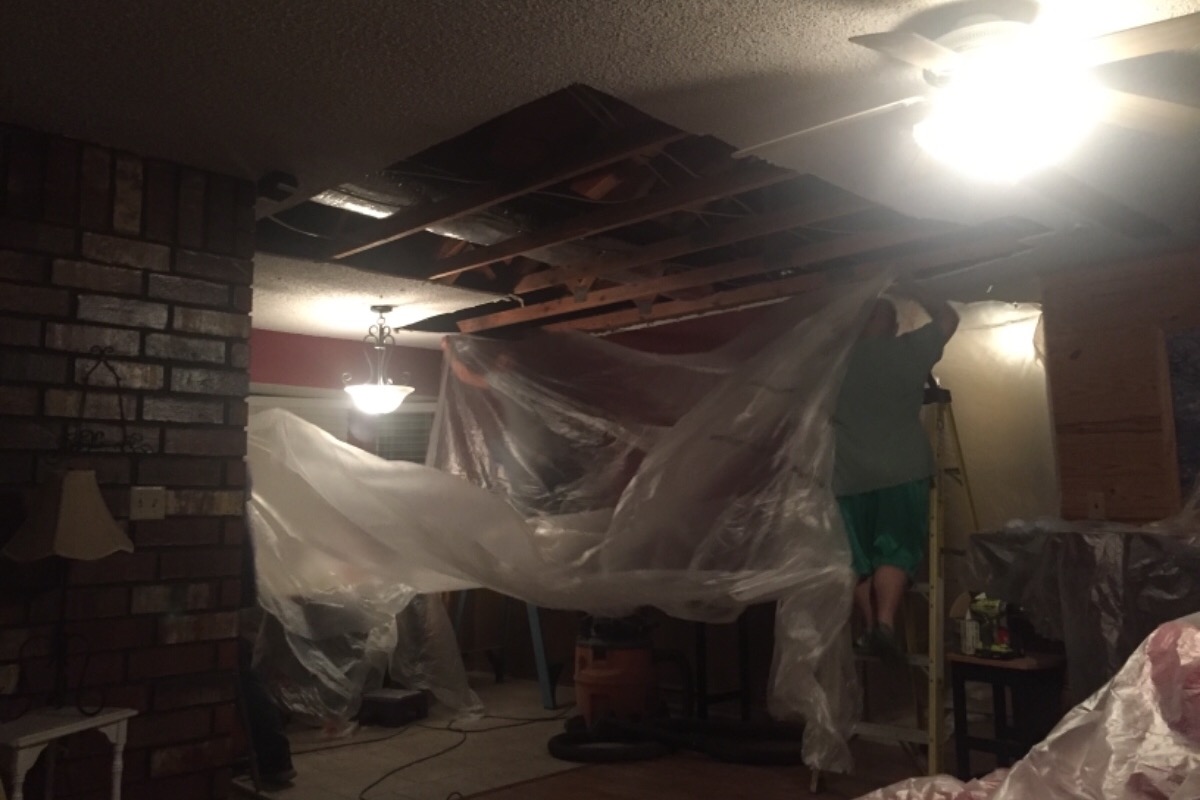 If you know Jenny and Eric Connell, I feel confident that you have been blessed by them in some way. They have babysat your children. They have photographed your family. They have loved on your kids. They have given you a break. They have made you laugh. They have shown you Christ. To know them is to be blessed by them.
Our friends need some help... here is their story in Jenny's words...
"On July 4th we noticed a small crack in our ceiling in the dining room. The area around it was warped and we joked that evening about no one sitting under it that evening or the ceiling may fall on them. We called our insurance company on Thursday the 5th to come out and look at it and they weren't available to come out until the next morning. By then that crack had gotten bigger and you could see into the attic and another crack had started, and this was much bigger than the first. The insurance guy came by and talked to Eric, went up in the attic but, according to what he told Eric, he didn't walk over to the troubled area because it didn't look stable and he didn't want to cause it to fall. He took some pictures and went on his way. We also called the company that put in a new AC unit and had done new duct work in the same area that it was falling, and the first they could come out was that following Monday. That evening as we were sitting wondering what we should do, as our ceiling was now being propped up by a board, Eric happened to hear the seam tape start to rip and he jumped up and caught the ceiling before it fell to the ground. I was able to grab the ladder from the garage and wedge it back up and now it was being held up by a board and a ladder but all around was slowly starting to fall. The ceiling was warped all in the dining room and most is the living room. We had some friends come over and help take down the part of the ceiling that was already falling and they nailed back up what they could until we were able to hear back from insurance company and get it fixed. We heard back from our home owners insurance and they deemed it bad work and would not cover fixing it and they had proof in pictures that the initial job of installing the ceiling wasn't done properly. So we were out of luck in them helping us at all. The AC company's insurance guys came out and looked and after getting back to us they will cover the cost of the part that fell which is great but we will still have to fix the entire ceiling in the dining room, living room and possibly hallways. The estimated cost to fix it is around $7,900.00 and the AC company's insurance company is only giving us $2,700.00."
Friends, they need $5,000.00 to make their home safe again for their own babies. Can we help them? Can we pitch in and help take this enormous burden off of their shoulders?
Thank you so much for your consideration and prayers!!

Organizer and beneficiary