We have raised $542,280 via large private donations + PayPal donations via BahamasReliefCruise.org, but we have more to go!
During this process, we found there was a difficulty for our community to donate via PayPal due to some technical disadvantages,
so we have brought the fundraising effort to GoFundMe.

---

Last week the Bahamas Relief Cruise
provided the first major supply of aid to Freeport, Bahamas, and provided transportation aboard Grand Celebration for over 1,400 documented people out of the disaster zone and to safety in Palm Beach County.
As conditions worsen on Abaco and Grand Bahama, our organization has the opportunity to make a second voyage on Friday, September 13, providing a direct shipment of food, water, medical supplies, and skilled volunteers to provide aid on the ground where it is most needed. The trip we organized with the cruise ship last week was the very start.
This relief effort is a marathon.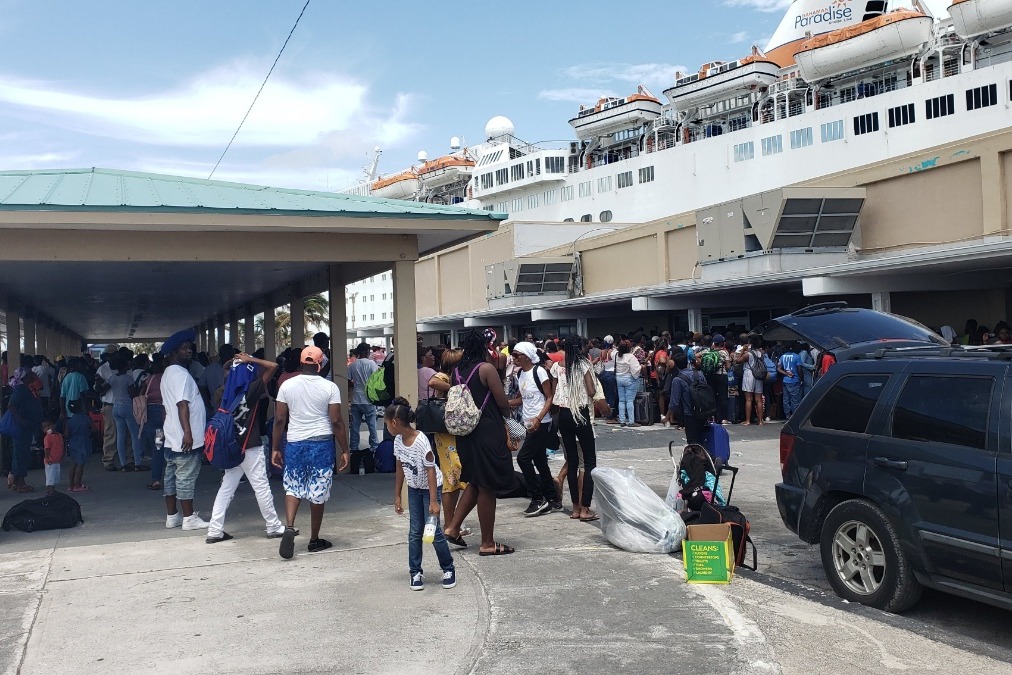 Bahamas Relief Cruise,
a nonprofit headquartered in West Palm Beach, formed out of a grassroots response to the critical and overwhelming need in Grand Bahama and Abaco after the storm. A collection of West Palm Beach businesses and organizations including Subculture Group, Titou Hospitality Group, the Downtown West Palm Beach Hospitality Association, Mission Resolve and a host of local community leaders responded to a call from Oneil Khosa, CEO of Bahamas Paradise Cruise Line, about his undertaking.
Within a day, we were able to take advantage of Khosa's substantial offer to underwrite the trip and allow 300 medical professionals, first responders, and volunteers to head to Grand Bahama with a ship full of emergency supplies and direct aid.
Now our team returns to the Islands to provide necessary support on the ground. and will need the proper financial resources to do so. We need you. Thank you for joining in this mission with us,
Team @ Bahamas Relief Cruise
News Coverage:
Palm Beach Post
  |
CNN
  |
NBC Miami
Volunteers can find out more
here
You can find out more information at
BahamasReliefCruise.org
Photos below were provided by
Gene @ 1331 Kreative