Sophia Hilt was born on October 5 at 3:57 am. After hours of labouring she was finally in this world by c section. Time stood still for Melissa, waiting to hear a cry and anxiously waiting to see what's going to happen next. For most mother's, their babies are born and able to have chest to chest time. Unfortunately, Sophia's entrance was quite grand ... When she was pulled, Adam was called over to meet her among the three NICU nurses, neonatologist, cardiologist, respiratory therapist, anesthesiologist, the doctor who was operating and her resident doctor plus a very pale looking fella who I'm thinking it was his first look at a cesarean LOL and maybe even more people! This team was prepared for a baby who was diagnosed with Tetrology of Fallot. A common heart defect that effects 1-10,000 children. Basically this heart condition has four major defects they are:
-a hole between the lower chambers of the heart
-an obstruction from the heart to the lungs
-The aorta (blood vessel) lies over the hole in the lower chambers
-The muscle surrounding the lower right chamber becomes overly thickened
Why the stress and such a big medical team? Well with all of the technology out there, the medical world cannot see the severity of the defects and because of this when she is born it is unknown how likely it is for her heart to beat and for her lungs to function on their own. This has Melissa in complete agony not knowing what will happen when she is born. Making her third trimester very difficult not knowing what labour feels like and being so worried about delivering in Regina or worse… a farmers field. Luckily our high risk obstetrician in Saskatoon could see her stress and agreed to induce at 38 weeks at the Royal University Hospital in Saskatoon.
In Sophie's initial assessment, they could see that she didn't have a anus and had only four fingers on her left hand. Within hours of her birth she received her first surgery to begin her journey. As the tests are uncovering more and more Melissa and Adam are in complete amazement at how strong their beautiful and perfect daughter is. This is only the beginning of her journey but we already call her a warrior. This girl is moving mountains and  her parents, family and friends are helping.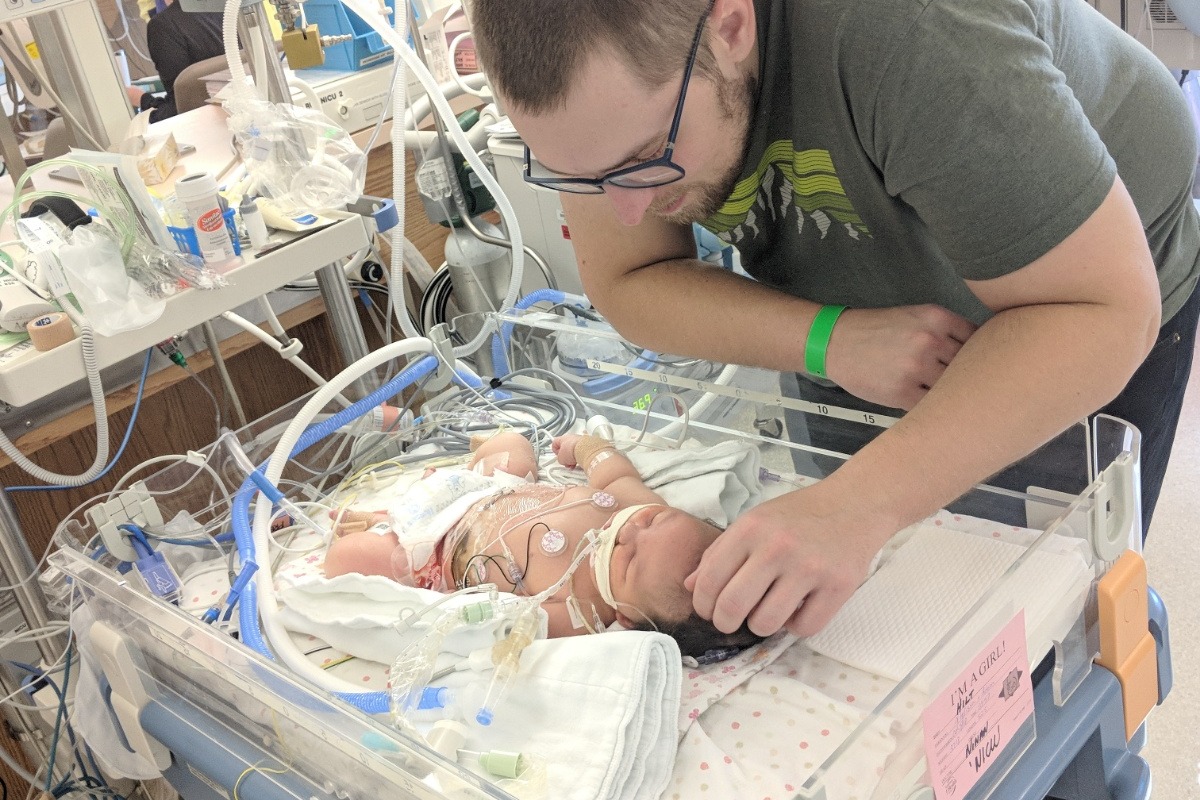 Organizer