Autism and Wilderness Camping Therapy
Change the lives of families affected by Autism one camping trip at a time. 


Our Mission
In 2020, we want to get
60 families affected by Autism into the outdoors
.  We are looking to raise $5000 to cover the cost of each of the 20 trips to get these families outdoors.  We are currently fundraising for
Trip 1 of 20.  Scroll down to the bottom to see our camping dates. 
All money raised on GoFundMe is going towards the purchase of all of the camping equipment and three off-road trailers to enable us to take three families out at a time at no cost to them, we understand that so many families have to put any and all extra money that have towards therapies like speech and occupational therapy.  We are bridging the gap to get families affected by Autism Spectrum Disorder into the outdoors safely.  By investing in this campaign you will help us reach even more families and bring the comforting power of nature to many more autistic children.  Our son Devin was formally diagnosed in 2017, and we have found being in nature is very therapeutic for him.  The slower pace of enjoying nature means he has time to benefit from different sensory experiences, watching the waves on the lake as the light gently reflects, hearing the subtle sounds of the birds in the trees, he has the time to take all of these little things in and actually enjoy them. We share our journey to help other families with children diagnosed with Autism and to empower them with our knowledge.  
Our Need
Devin responds well to being close to nature and we know it is therapeutic for other children and families as well.  This is more than simply parking in a crowded campground, all of the extra noise and distractions make for more stress than relaxation.  Our journey takes us into woodlands and mountains where we can appreciate the beauty of our natural world, and this is what we want to get other families out to experience.  The hardest part for most families, let alone families with children on the spectrum, is the packing and setup of camp.  Having a compact, but fully self-contained trailer for sleeping, cooking and eating will make this possible to get out and enjoy camping without all of the stress that can build up before you even light the first campfire. 
Money raised will go to the purchase of all of the necessary equipment to make camping possible for these families.  We want to make this inclusive, not exclusive.  All the families will have to do is show up and we will have everything they need for a weekend they will never forget.  We hope to raise $5000 for each trip, or $1600 per family, to enable us to take 60 families out into the back country to camp in 2020.  Our end goal is to purchase three off-road trailers light enough to be towed by a SUV complete with a roof-top tent, built in kitchen (complete with fridge) and a hot water system to help with cleaning up the kids at the end of the day. 
Expand our Reach
By purchasing three off-road trailers we can offer these benefits to more families and leverage our experiences beyond our story.  Our goal will be to make this opportunity available to other families with autistic children.  We can have a significant impact in how our children interact with the world, and how the world accepts our children.  Summit Overland has a wide network of families following our journey; we expect to reach out to each of those families and invite them to join us on this journey.  We want to make opportunities to have camping trips throughout the camping season, offering multiple trips to enable as many families as possible to have the opportunity to make memories, learn new skills to get them back out to enjoy camping year after year with their families, and make lasting connections with new friends who understand their journey with autism.  In 2020 we want to do 20 trips with 3 families, meaning we can change the lives of 60 families affected by Autism Spectrum Disorder.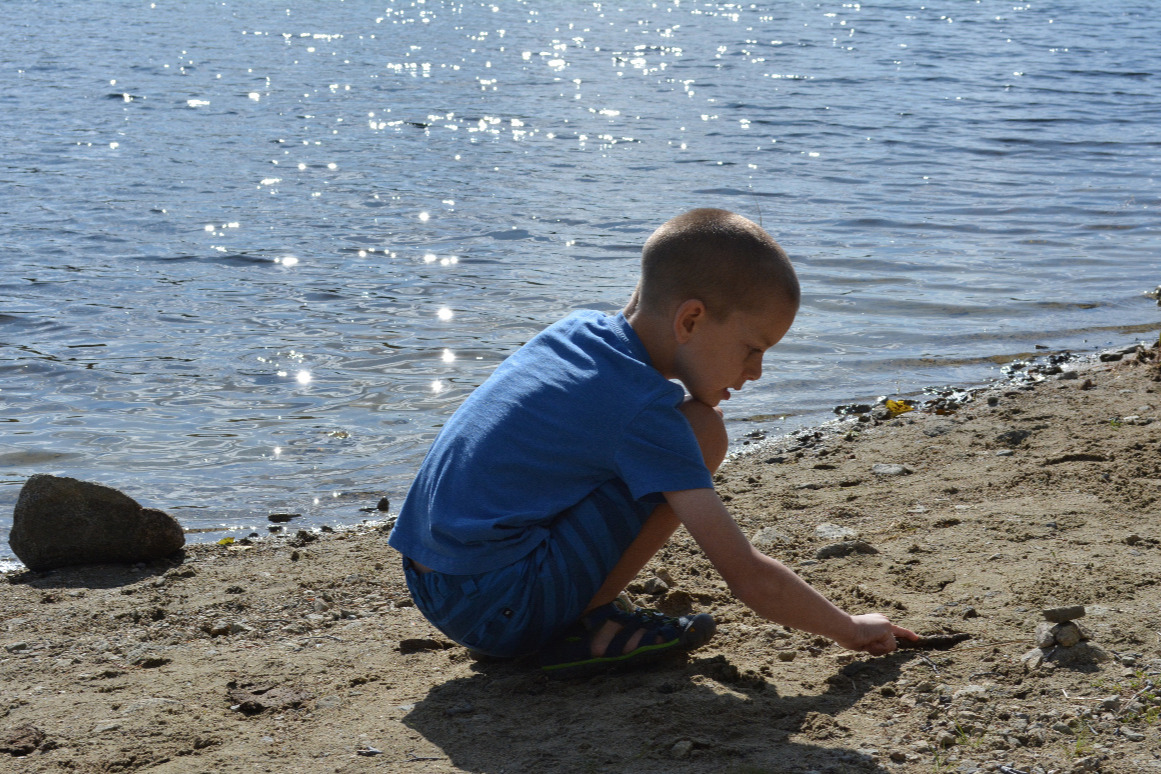 Our Partners
Summit Overland is supported by many organizations. We ask that you support our mission as well.  We have had our journey supported by many great organizations that have enabled us to get Devin outdoors safely.  For more information check out our Partners section on our website at
https://www.summitoverland.ca/partners
No Card? - No Problem
Donate by PayPal
Camping Dates for 2020
May 15-17
- Trip 1 of 20 Fundraising in progress
May 22-24
May 29-31
June 5-7
June 12-14
June 19-21
June 25 -28
July 2-5
July 7-9
July 10-12
July 14-16
July 17-19
July 24-26
July 28-30
July 31- August 2
August 6-9
August 14-16
August 21-23
August 28-30
September 4-6
Organizer
David Allcock
Organizer
Lumby, BC