Animal Care Clinic - Savaii, Samoa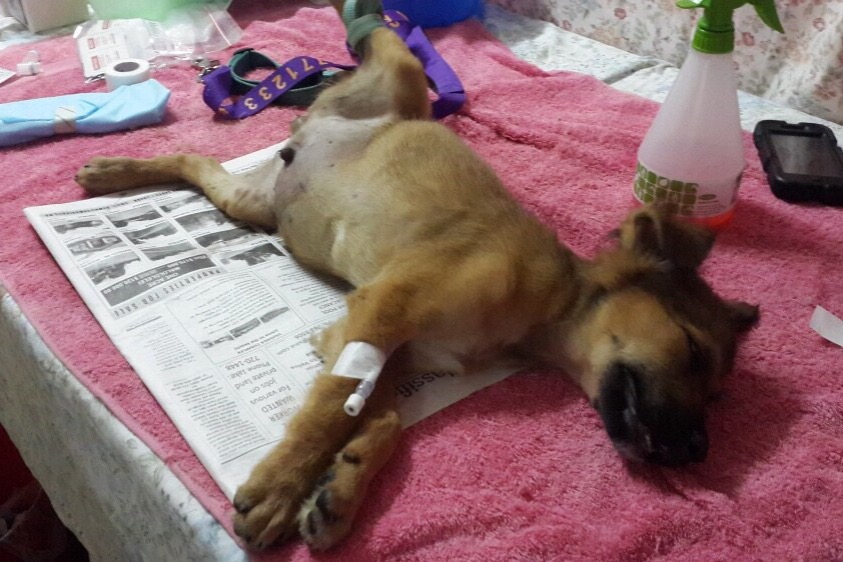 The animals of the Island of Savai'i in Samoa are in desperate need!!!
We are leaving on September 27th, and are really struggling to with the funds to help these needy fur babies. They genuinely need your help. We can't do this alone. It takes many people to ensure a successful project.  We have the heart, passion and dedication, but we need help with some of the costs needed. 
We have been able to lower our goal thanks to Jet Over Hotel for donating part of our accomodation ! 
There are so many  dogs and cats who need urgent medical care but the people of the island have no Vet to take their animals to.
The Volunteer Vets Samoa team needs your support to help us get  back to Savai'i again this year.  We are aiming to neuter 300+ dogs and cats and provide medical care to many more.  The team are all volunteers but need your help with some of the expenses involved. 
The plan is to take a team of 5 volunteers and go for 4 weeks starting the end of September.  Some of our costs will be : 
*  $100 per dog desexing / worming / flea / tick / pain meds / drugs ( costs based on veterinary donations still pending )
*  $ 69 x3 sterilising units
*. $ 1000 surgical sundries  ( costs based on pharmaceutical donations still pending ) 
*  $ 800freight ( maybe more ) 
*. $ 1200 flights per person 
*.  $ 2880 accomodation / food 
10 days accomodation have now been donated  to us by the Jet Over Hotel 
Thank you sooo much for helping us reduce our costs ❤️
If we have any extra money raised in this campaign, it will go towards the next clinic we run in 2019.  Volunteer Vets Samoa is a non-profit organisation so whatever you give will go directly to the poor animals of Samoa.
We desperately need your help as soon as possible!
Please  donate today, every donation is appreciated ❤️
These fur babies need us all to help them !
Organizer