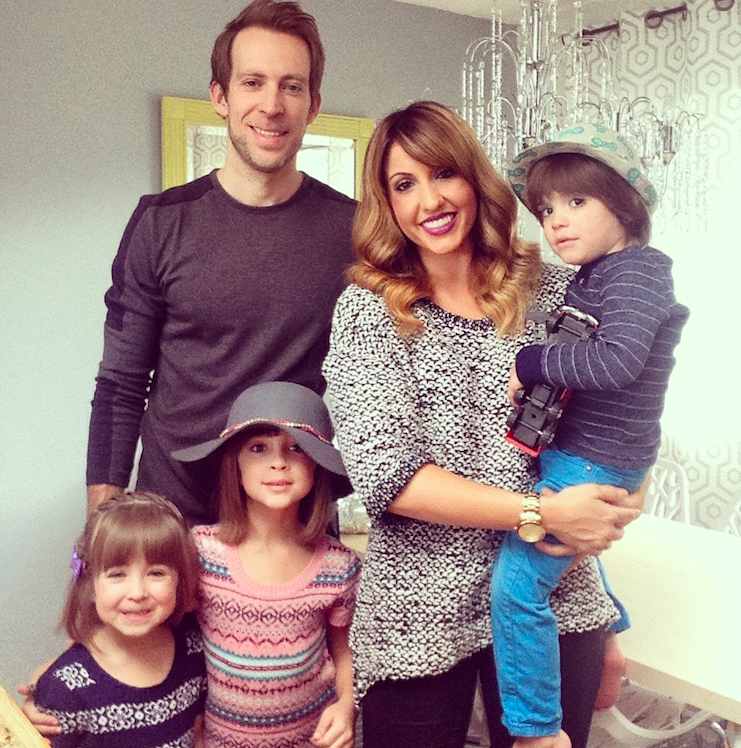 Hello everyone! As many of you know, Charissa and I have been on a journey the last two years preparing our hearts to be obedient to the call of adopting a baby boy.  One year ago we made the choice to adopt through an agency based in Thomasville, Georgia named "An Open Door". For this agency the usual waiting time for an adopting family ranges from six months, to about a year and a half.
In June of this year, we saved enough of our personal money ($3,000) to be put on the waiting list to officially begin the process of having the opportunity to be selected by a birth mother. We understood at the time of being put on the waiting list we still had a significant amount of funds to raise ($28,500 total) and that God would provide in his sovereign timing. We still hold that view. Between June and today we have raised an additional $4,000 ($2,000 donation based, $2,000 from personal savings) bringing our current total to $7,000. This leaves us with $21,500 needed to have all the funds necessary to complete an adoption. Given the significant amount of money we need to raise, Charissa and I have prepared our hearts to save most of this money from our personal finances over a longer period of time. When we sent in our seed money of $3,000 in June to be on the waiting list we figured God would choose his timing of an adoption to match the funds in our bank account.
 However, last night we received a phone call that is making us question our previous understanding. At 9:00 we received a phone call from the agency telling us a woman named Cambria had seen our portfolio and chosen us to adopt her son. She was a couple hours away from giving birth! For those of you (probably most) who are not familiar with the adoption process this is NOT usual. Normally a birth mother will join an agency at least four or five months in advance to the birth and choose an adopting family at her time of joining. This gives the adopting family time to do additional fundraising (if necessary) and get mentally and spiritually prepared for the journey to travel and be united with baby and mom.
 Last night we were privileged to have a brief phone conversation with the mother prior to the delivery and we were able to pray with her before she went in for her surgery (c-section). At 1:30am this morning, we received the news that the birth went well and we received a picture of the adorable little guy (as seen above).
We explained to our agency representative Tracy that we still do not have sufficient funds for the full amount required for the adoption. She replied, "Let's not talk about that right now. I will be praying that God will provide the money for adopting this child." Georgia state law gives the birth mother 10 days to make a final decision on whether to continue with adoption or keep her child. This baby boy was born this morning Dec 13th. That gives us until Dec 23rd to raise the additional funds and purchase airline tickets to fly to Georgia to wait for the state to legalize and finalize the adoption process (this takes 3-10 days).
 Given the short time frame for this situation it doesn't leave us more time to save or use a traditional fundraising event to raise funds. So that leads Charissa and I to this question: What should we do? With only 10 days to raise $21,500, it seems ridiculous (or maybe irresponsible?) to think we should be pursuing this baby boy. However, as followers of Jesus we are called to live a life of faith. A life where God makes the impossible…possible. Charissa and I are putting our faith out there and believe God can make ANYTHING happen. We are also submitted to the understanding that everything happens in God's timing and we embrace this reality. This is not about our timing, rather us taking a step of faith and waiting for God to show his answer in 10 days.
At this moment, the only thing we can think of that would give us the necessary funds for this particular adoption would be the financial support of other (swallow pride).  Most fund raising campaigns suggest giving donors a specific amount to help them know what is needed, or how they can become involved. With our financial need being $21,500 dollars we figured the most straightforward strategy would be to find 215 people/families to donate $100. This would help to reach our goal. Our tag line for the next 10 days will be #215@$100. All donations don't need to be this exact amount as ANY amount small or large we are so grateful for.
 Thank you in advance for your prayers, spreading the word, donations and support. If anyone has other ideas besides this approach and wants to help, let us know. We have peace knowing that God is in control. If this baby boy is meant to join the Bensen clan he will make it happen. God, your will be done. 
Love you all, 
The Bensen 5 (+1)

Organizer
#1 fundraising platform

More people start fundraisers on GoFundMe than on any other platform. Learn more

GoFundMe Guarantee

In the rare case something isn't right, we will work with you to determine if misuse occurred. Learn more

Expert advice, 24/7

Contact us with your questions and we'll answer, day or night. Learn more