Women are fast becoming the new face of homelessness in Australia.

Women are more likely to be at risk of homelessness due to financial disadvantage, rising housing prices, the Family Law Courts along with the demands of motherhood, their being employed in casual and lower paid jobs, have lower superannuation and savings and many who have suffered domestic abuse (emotional, psychological, financial and/or physical abuse).

​WHITE CARAVAN, an awareness campaign delivered in the form of the beloved renovated Aussie caravan, works with a range of services and tailor-made solutions to help prevent this current nationwide pandemic.

FAST FACTS: The statistics are frightening, 40-50% of homeless people are women and nearly 60% of people seeking specialist homelessness services are female. The fastest growing category of homeless people in Australia are women between the ages of 40 and 60.

We believe we can make a material difference by giving women the tools to prevent homelessness through education & transitional housing.



+ WHY WE ARE HERE:

When single mother, Juliet Potter, first bought a used caravan that she found on Facebook, she was excited at the prospect of slowly renovating her purchase in order to provide an extra home for her family and friends over the weekends and holiday breaks.

At the same time, she became acutely aware of the growing homeless problem, particularly with women who were going through challenges she had previously faced. After reaching out to her local community, she also realised the enthusiasm for generating something more tangible – a temporary housing solution for homeless women.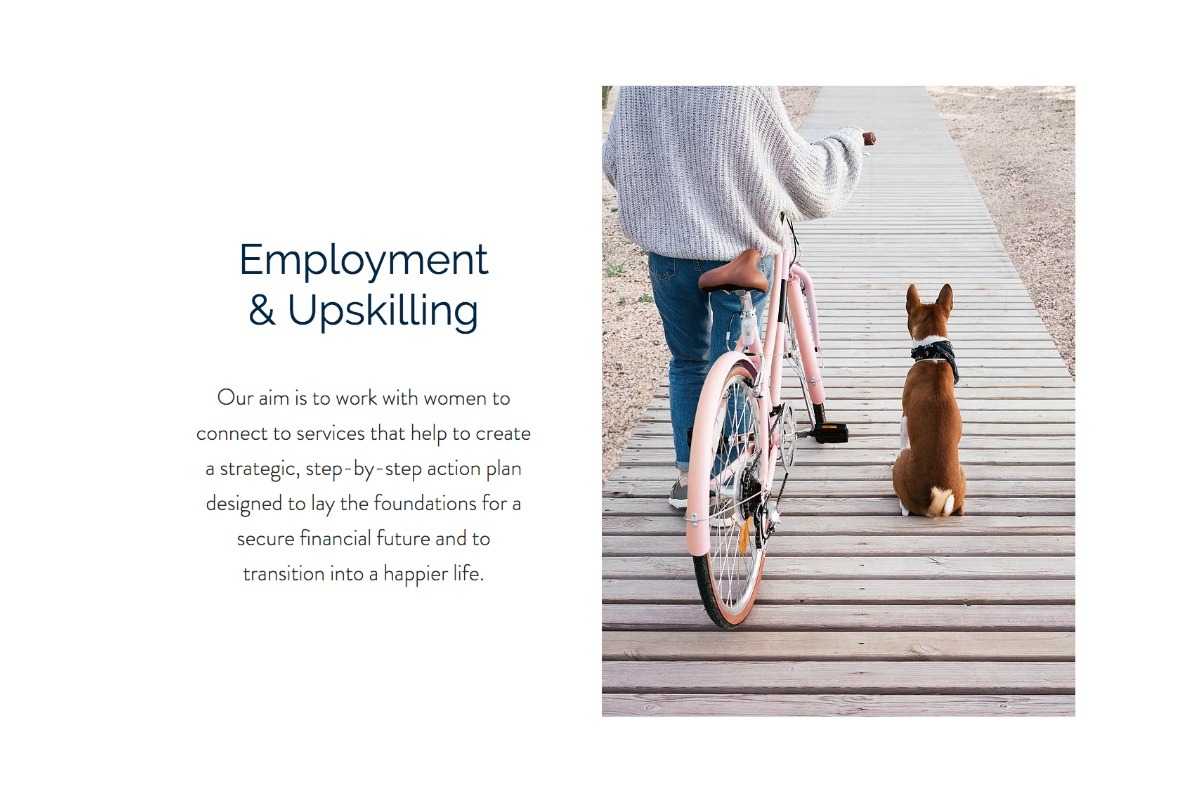 + PREVENTION + RESPITE + EDUCATION

WHITE CARAVAN  aims to support women before they get to desperation, through financial education, access to services, retraining and career advice but above all empowerment.

We believe that educating Australian women and empowering them to believe in themselves will be a step towards combating homelessness. We also provide strategy, mentorship and guidance prior to the transition of separation, along with respite housing.

Unlike many other services that work in the housing crisis sector, WHITE CARAVAN  works within the area of prevention.



+ OPPORTUNITY, RESPITE & HEALING

WHITE CARAVAN  guide and support women with the creation of separation strategies to help lay the required foundations in transitioning into a secure, happier life with both confidence and clarity.

We work alongside existing community-based partners, support services and sponsors.

And we provide transitional housing options by way of renovated caravans and hotel partners nationally to allow respite, peace and healing for women and children.




+ PRIMARY OBJECTIVES:

Over the next 12-24 months WHITE CARAVAN  aims to: 

• Develop a comprehensive support program with primary focus on preventative measures to reduce the number women progressing to homelessness.

• Roll out our "separation strategy" to work with women who are in the initial stages of separation in order to keep as many women within their homes, avoid the Family Law Court, and to provide financial, mental and emotional support pre-separation and divorce.

• To decrease the number of homeless women
• To provide temporary housing for women in financial and domestic hardship through the ALH Group

• Renovate a "traveling caravan" that will be utilised to provide educational services and the awareness of women's homelessness
• Facilitate services with an allocated, consistent case worker, depending on the needs of the women who contact us.

• To engage over 10,000 women in the first year with educational services, temporary housing solutions and assistance in their domestic situation.
 

+ ENQUIRIES + DONATIONS

We are grateful for your support and contribution. Even the smallest of donations significantly assists us to continue to raise awareness, support and solutions for women in need.

For further information please contact us:

Email: [email redacted].au
Tel: (02) 9331 0347

Thank you,
Juliet Potter, Founder & Board Member
Kate Heussler, Board Member & Ambassador

-------------------------

whitecaravan.org.au 
Insta: @WhiteCaravanAccom
#WhiteCaravanFoundation
Join our private Facebook Group @WhiteCaravan 

Fundraising team (2)
Juliet Downey 
Organizer
Raised $1,010 from 4 donations
Haymarket NSW
Kate Heussler 
Team member
Raised $100 from 1 donation