Help me help children and their families seeking asylum in this country. 

DO NOT BE FOOLED BY THE "EXECUTIVE" Order.  Trump has no intention of returning the children to their parents 


The way this country is treating families lawfully seeking asylum in the United States is unconscionable and unforgivable.  
We are going to a prison in Dilley, Texas (operated by a private, for profit company) to help parents and children who are seeking asylum.  90% of the asylum seekers do not have attorneys.  we are headed to South Texas the end of August.  If all goes well, I will go back in the fall.  I know no one can help mus with the Texas heat in August, but We are looking for help to defray the travel and related  expenses for this week.    I am hoping I will  have the resources to hire a translator to work with us.   If the folks are granted asylum, they are taken by ICE to San Antonio with nothing for the trip.  Nuns with Catholic charities are preparing backpacks for the kids with snacks, water, things to do on the bus, etc.  I want to help them with some money as well.  
Go Fund me contacted me saying I did not have enough detail.  So, here is a try at addressing what it seemed like they want. 
 This fund will be used to send a legal team of two attorneys (Eileen Powers and I), one law student (Marc Rodriguez) and two translators to Texas.  Marc will be doing double duty as he speaks Spanish.   The town of Dilley has a population of only 3000 so we cannot hire translators there.  
I assure you we will not be having a fun vacation.  The average high in the desert where Dilley is located is 98 degrees.  We had a call last week with the organization operating this and we will be working from 7:30am to 8:00pm for five days.  We have a full day of training on the Sunday when we arrive plus substantial preparation prior to leaving.  It is my intention to return after the election in November.    We will be supporting the managing attorney on site assisting in the preparation of family asylum petitions, interviewing people for the details for the petitions and preparing the people to testify.  In addition, we will be preparing motions and other court documents as directed by the managing attorney.  
I want everyone to know ICE will not permit us to  take toys or school supplies for the children in the prison.  I wanted to take soccer balls, kick balls, jump ropes and toys for the preschool children but the United States will not permit us to,give gifts to the children.  
The funds we receive will be segregated in a bank account that will be used for no other purpose.   I was using the account to save money for World Series tickets but, in despair,  I used the money for a trip as the Orioles are in last place.  .   I would, of course, be happy to provide records from the bank account should anyone want.     I maintained an attorney trust account for 38 years before I retired.  I estimate the cost for the 5 of us will be about $8500.00.  We will use the money equally towards the expense of the five of us.  We will pay any shortfall and any excess will be donated to Catholic Charities.  Message me if you have any questions .  
We are so  gratified that so many people support our anguish at the way this country is treating these families and these children.  
My father fought in World War  II to protect the world from Nazis.  I am grateful he and most other war veterans are not alive to see what this country is doing to these people.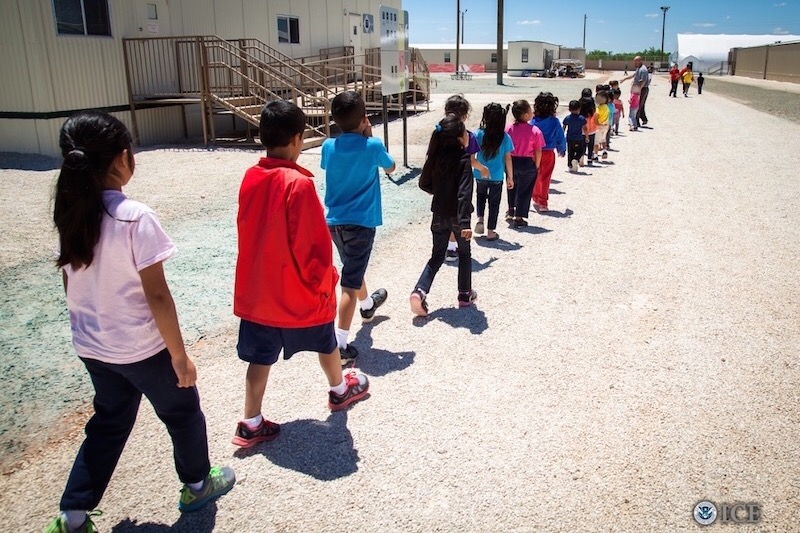 Become the first supporter
Your donation matters
See all
Make a donation
Organizer
Polly Peters
Organizer
Annapolis, MD