Emery Clementine's Home Water Birth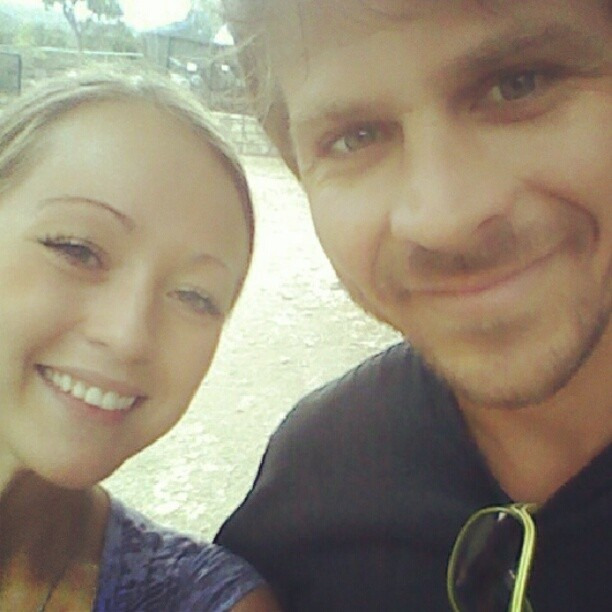 Hey ya'll! Samantha and Shaun Solomon here. Thank you for clicking on this page, that alone means so much to us!
So you're probably wondering what we're trying to accomplish here. Let me get into it! After much discussion, research, and deliberation, Shaun and I have decided that we would absolutely LOVE to be able to bring our daughter, Emery Clementine Solomon, into this world by means of an at home water birth. That means we could skip the race to the hospital, the panic, the stress, the fluorescent lighting, and cold, sterile nature of it all. We could opt out of the cords and machinery, the pressure, and often times, unnecessary interventions to an otherwise natural process that women's bodies are BUILT for. There are of course advantages to birthing in a hospital for high risk pregnancies, which as of now, I am not. The advantages of birthing at home, and in water, however, are pretty fantastic---and would be even if they didn't extend beyond the ability to bring your child into the world in your home, with dim lighting, music...maybe even your kittens poking around the room to make sure you're okay ;D
Unfortunately, my insurance does not cover waterbirth or at home birth, nor do they cover birthing in a birthing center as opposed to a hospital. After meeting with our potential mid-wife and seeing how much she cares about what she does, feeling her positive energy, and comparing that one short visit to every visit to the detached and impersonal doctor my insurance has provided, the answer became clear. I really would prefer to bring Em into the world in the most calm and gentle manner possible, with a support team who truly cares about her well being and I firmly believe that doing so would have an immeasurable and lasting effect on her psyche.
The money we are trying to raise is not the total cost of an at home water birth, it is simply the difference between the total cost and what we have calculated we would reasonably be able to afford/save between now and when complete payment would be due. We have one month maximum to make a decision and without your help I don't think we will be able to pull it off. Anything that can be contributed is SO appreciated...even if we don't meet our goal, it is worth a shot :D I value you so much for even reading this <3
The cost covers prenatal care and visits for the remainder of my pregnancy, coaching and preparation, the birth itself, weeks of postpardum care and check-ups, including feeding coaching, as well as providing a connection to the home/water birth community by way of organized events.

Here are some known advantages of home birth:
+Statistics show that home birth is as safe or safer than hospital birth for low-risk women with adequate prenatal care and a qualified attendant.
+At home a woman can labor and birth in the privacy and comfort of the familiar surroundings of her own home, surrounded by loved-ones, in whatever positions and attire she finds most comfortable.
+Water birth provides an environment similar to the amniotic sac.
+Eases the stress of the birth thus increasing reassurance and sense of security.
+In the later stages of labor, the water has been shown to increase the woman's energy.
+The effect of buoyancy lessens a mother's body weight, allowing free movement and new positioning. Buoyancy also promotes more efficient uterine contractions and improved blood circulation resulting in better oxygenation of the uterine muscles, less pain for the mother, and more oxygen for the baby.
+Immersion in water often helps lower high blood pressure caused by anxiety. Water also seems to reduce stress-related hormones, allowing the mother's body to produce endorphins which serve as pain-inhibitors.
+The laboring woman maintains control over everything impacting her labor and birth. Meeting her needs is the only focus of all those present. Nothing is done to her without her consent.
+Labor is allowed to progress normally, without interference and unnecessary interventions.
+Studies show that the risk of infection is reduced for both the mother and the baby.
+During labor the woman is encouraged to eat, drink, walk, change positions, make noise, shower, bathe, etc.
+Care-givers are invited guests in the birthing woman's home. She can have anyone she desires present: family, friends, children, etc. Her medical team (midwife and birth assisiant) do not go home because their shift has ended or because it was supposed to be their day off or because it is a holiday or because they planned something else.
+She doesn't have to worry about when to go to the hospital since her care-providers come to her.
+Continuous one-on-one care is given by the midwife, providing ongoing assessment of the baby's and mother's condition throughout the birth process and postpartum period. Her care provider knows her well and she knows her care provider. They have established a trust relationship.
+Women are supported through the hard work of labor, and encouraged to realize the insights, and experience the personal growth as a human being to be derived from such a powerful, life-changing event.
+Bonding is enhanced and includes everyone who has contact with the baby including neighbors and relatives. Breast feeding is facilitated by the baby remaining with the mother.
+Cesarean Section and forceps deliveries are unavailable - transportation to the hospital is necessary if these interventions are required. However, rates of both, as well as episiotomy, are very low.
+Pregnancy and birth are viewed as normal, natural body functions and not as an illness or disease.

Here are some listed disadvantages to having a home or water birth:
+Client's must assume a greater level of responsibility for their own health: physical, mental and spiritual. This requires active ongoing participation in decision making in all aspects of their care, and a willingness to accept the consequences of those choices and decisions.
+Since the hospital is the currently socially acceptable location for birth, choosing otherwise may result in negative judgments and lack of support.
+Cesarean Sections, forceps deliveries and a nconaialogist arc not available at home, transport is necessary for these and other medical interventions.
+The cost of a home birth may not be covered by the client's insurance.
+Analgesics are not readily available with a home birth.
Perhaps I'm biased but I certainly think the good outweighs the bad here! Any and all donations are, again, so SO appreciated. It would mean so much to us if this little dream of birthing at home could come true! Thank you everyone! Love love!

Organizer
#1 fundraising platform

More people start fundraisers on GoFundMe than on any other platform. Learn more

GoFundMe Guarantee

In the rare case something isn't right, we will work with you to determine if misuse occurred. Learn more

Expert advice

Contact us with your questions and we'll answer, day or night. Learn more