Missionary Nurse +Foster Parent
Thank you for taking the time to read my story, to care enough for others that you proactively seek ways to help them.  About seven and half years ago, my life undertook profound changes.  I now live an emotionally, physically, and spiritually healthy life.  Many things needed to be overcome to get to this point, and the struggle has been long.  Fortunately I am blessed with a tenacious drive and strong faith.  
I have been working as a wildland firefighter, and while I love it, it is not what I'm truly meant for.  I also keep getting hurt on the job as I get into my 30's.  Since I was little, I wanted to take care of people.  I used to make my parents take in every person I found, we'd get robbed continuously.  They used to tell me, "you have a bad habit of picking up birds with broken wings".  They feared these broken winged birds would bring me down with them.  While I protested and refused to give up on people, I did eventually get brought down.  I was young and confused and scared, my home life was crumbling.
Eventually I realized I was going about this all wrong, and that I had severely lost myself along the way.  So in 2008 I stopped.  I have been working towards a better path ever since. 
       In 2014 I went on a medical mission trip to Ethiopia, where I was the photographer for the trip.  I had been thinking for a log time, about becoming a nurse.  I have always had such admiration for nurses and medical professionals.  I had doubted myself though.  I was discouraged by people around me, saying that the schooling was too difficult, too expensive, I was too old to start now, (in my late 20's then), that the job was terrible and I'd hate it like my family members had.  Well I still couldn't shake this thing inside me, it brought me back to this again and again.  I really felt in my heart this was what I was meant for.  So in 2014 I was offered the chance to go on the mission trip with some local friends, that are nurses, I jumped on it.  Some of the Dr.'s that were there also run another NGO, that goes all over the world, setting up clinics, constantly.  They asked me on the way home if I would consider getting medical training so that I could be more hands on, part medical part photographer.  I hadn't told them yet, that I had been dreaming of becoming a medical profession, but was sure I was the right type of person to be a good nurse.  They said they watched me with the people, and thought I was very good with them, and thought I should definitely pursue  education in the medical field. 
       So I am currently enrolled in the University of Montana as a Pre-Nursing major, attempting to get into the BSN program at Montana State University, and eventually the Nurse Practitioner program there at MSU. 
The dilemma is, in 2005 I "graduated" from a mis-represented school with a B.A. in photography.  The problem in, this school in only privately, nationally , accredited.  Which means No university in the US will take the credits, but federal financial aid and most university grant and scholarship awards, do count it.  So I am re-taking, and re-paying for my previous credits, as well as, the nursing pre requisites.  I am still paying for the old loans, I do not have enough in federal undergraduate loans to complete the nursing degree.  I also do not have enough money to live while going to nursing school, because I am disqualified from almost all grant and scholarship aid, not technically being a first degree seeking student; even though I am considered an undergraduate by the universities. 
       I have taken the long way, and made many mistakes, which I have learned from.  I have finally, through much seeking, and guidance, found what I am truly meant to do.  This is my way to be useful to this world.  I desire to take care of others.  To go to places others have given up on, both here in the US and abroad, and try against all odds, sometimes, to make a difference, one person at a time. 
       In this same way, I have always wanted to be a foster parent.  People in my own family have done it for years.  I would like to be able to take it older teens, and offer them a safe place, to try to give from my experiences, and guide them, if I could be so fortunate.  I need a stable income and good home to offer such things. 
       Before Africa, I had decided I needed very little.  That material things were not important, that it was peace of mind, people, and experiences that mattered.  I made only enough to get by and sustain a life that made me happy.  I lived in a new camper I had purchased, worked seasonally as a firefighter, and traveled the US, exploring, backpacking, taking pictures.  Going to Africa was a wake up call.  Although I had made significant changes in my values and perspectives, left behind the corporate rat race, lived in a way that I loved, I had nothing to give anyone else.  I went to Ethiopia and saw all these people in need.  These children, needing sponsorship or food, medication, and school.  I wanted to do more than take pictures of them, but I couldn't.  That's when I decided absolutely, I needed to do more, to be more.  I am trying as hard as I possibly can.  Bu tit won't be enough.  I am taking thousands in loans, but there isn't enough available for everything.  I am hoping through this site people may share my desires to make change and keep hope in people.  Anything you can give would greatly help.  I thank you so much for you time today and your support.  Sincerely Alyson Visgauss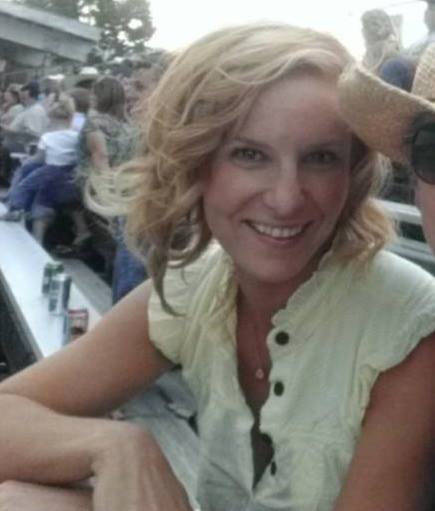 Members of All Souls Missoula 
Organizer
#1 fundraising platform

More people start fundraisers on GoFundMe than on any other platform. Learn more

GoFundMe Guarantee

In the rare case something isn't right, we will work with you to determine if misuse occurred. Learn more

Expert advice, 24/7

Contact us with your questions and we'll answer, day or night. Learn more