Help Bring Military Book Fair 2 Warriors
[FLASH NEWS:  GOAL NOT MET... EXTENDING DATE.   PLEASE HELP US!!]

There are over 900,000 competent and capable veterans who fought and sacrificed for us who now can't find a job. They can't pay their rent or feed their families. Over 100,000 of them are in crisis or homeless. There are children of veterans who don't have basic food and clothing because their moms or dads never came home. Thousands of military are transitioning back to civilian life, some with both physical and mental demands as well as attempting to enter an uncertain job market.  There are many challenges facing veterans.  We want to help, but we need your support to do so. 


Help us bring The Military Book Fair (MBF) to Life!  MBF is an event dedicated to serve American veterans, active military, and their families by featuring top authors who write about or cater to the military and their families. The event is planned for November 8th, 2014 in San Diego, CA. aboard the USS Midway Museum. This exciting event features many well known New York Times bestselling authors, celebrities, guest speakers, entertainment, food, and much more.
Authors currently scheduled to appear:  Michael Connelly, James Rollins, Grant Blackwood, Catherine Coulter and nearly 40 others.  Get the line-up at the MBF website.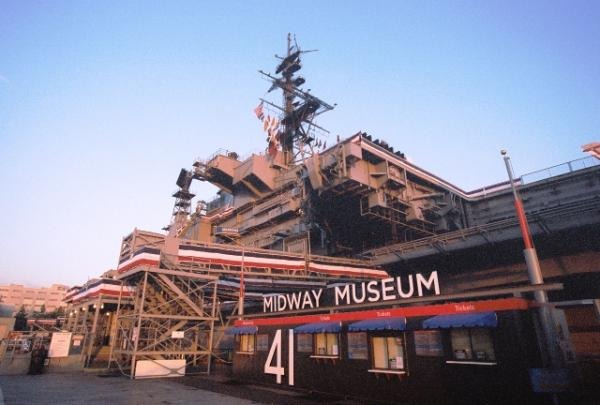 Proceeds support non-profit Veteran Support Groups like Veterans Village of San Diego (National Coalition for Homeless Veterans), United Service Organizations (USO for the Troops), Authors United for Veterans, and REBOOT Transition Workshops.  In addition, a portion goes to support hand-selected programs from five Veteran Service Organizations (Congressionally-chartered non-profits) including American Legion, Veterans of Foreign Wars, Fleet Reserve Association, Marine Corps League, and U.S. Submarine Veterans. 

Why do we ask for help?  Because we can do a great deal to help others through this event, but we need enough funding to make it happen.  Our organization, Us for Warriors Foundation, is pending IRS 501c3 status, but already engaged in bringing one of San Diego's largest events on behalf of Veterans to life!  So, every bit of support helps bring The Military Book Fair to San Diego and to the lives of many Warriors Past and Present by being able to shape this event to serve the needs of veterans and their families!  Learn more about us at our website:  Us for Warriors (Us4Warriors.org)

We believe our mission is to help the "whole veteran" and support those who do as well. As veterans ourselves, we know the struggles and believe that our determination and discipline from service to our country not only binds us to the cause, but brings together unique skills to help others. We are dedicated to care for warriors past, present and future!


("Welcome Home" MIlitary Book Fair Theme Video provided courtesy of Nashville Recording Artist, Doug Trask)



* - All event appearances are subject to change.